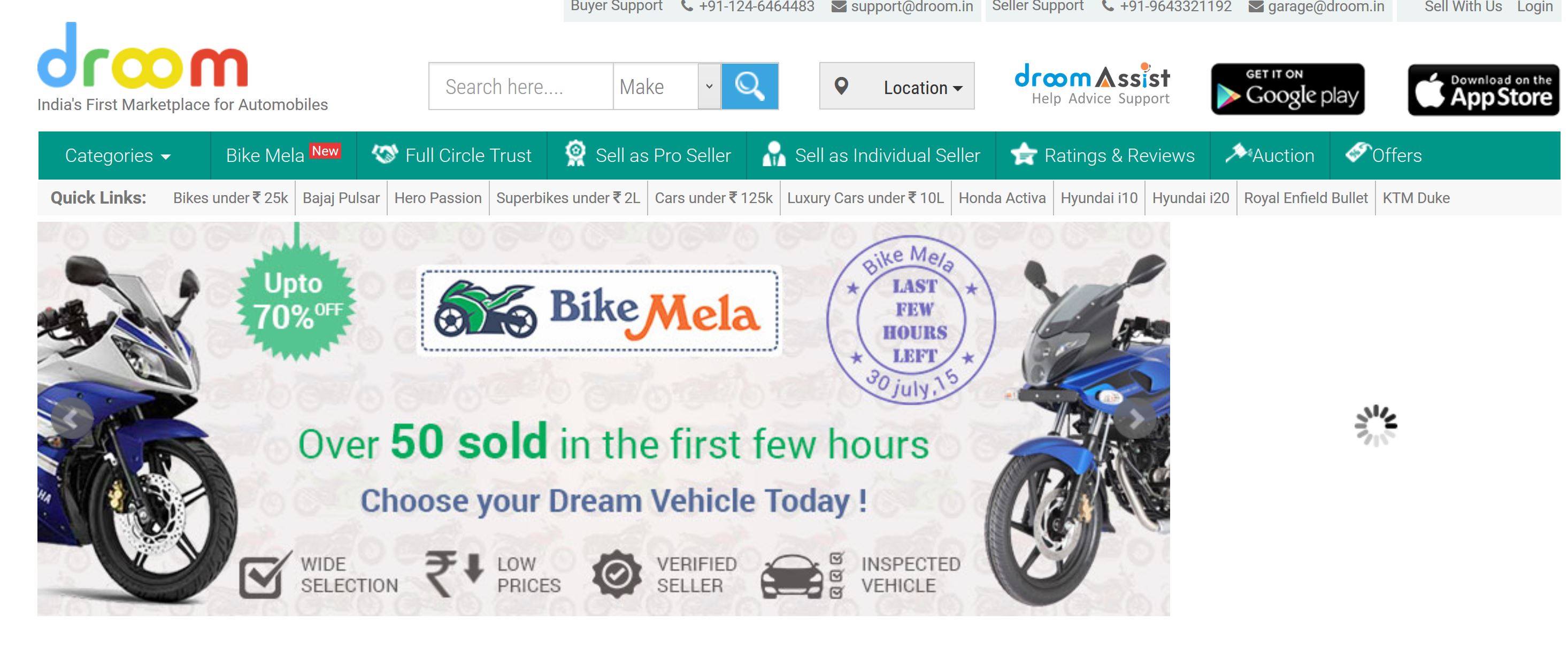 New Delhi, Jul 30 (PTI): Droom, an online marketplace for automobiles, today said it has raised Rs 100 crore funding in Series A led by Lightbox.
Launched in November last year by entrepreneur Sandeep Aggarwal, the company plans to utilise the funds for expanding operations to add 20 automobile and 12 service categories hosting over 50,000 sellers and two lakh listings in the next 18-24 months, Droom said in a statement.
It also plans to expand into Southeast Asia by early 2016, it added.
Droom operates in 13 different automobile categories including auto services with 1,000 sellers and 6,000 listings.
The first round of funding for Droom was led by BEENOS. Aggarwal had earlier founded ecommerce firm ShopClues.
"The automobile market in India is worth USD 125 billion making it the third largest industry in the world with a demand for used cars spanning two wheelers to luxury cars. The current buying traditions however deliver an unsatisfactory and dubious experience devoid of regulation or a scientific approach especially when it comes to buying online," he said.
He added that the investment from Lightbox and participation by all its existing major investors will allow it to aggregate the automobile industry at a scale.
Comments
comments