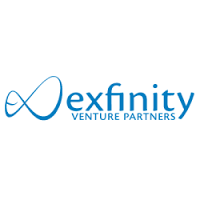 26 December 2016, India:
Exfinity Ventures Partners, a technology venture capital firm has raised the Series-II fund of Rs. 300 crore from multiple investors, including Rakesh Jhunjhunwala. In the first round, the venture fund had raised Rs. 125 crore.
V Balakrishnan, Chairman, Exfinity Venture Partners said, "Our fund thesis of investing in deep tech product/IP companies in the enterprise technology space resonated well with our investors. We received strong commitments from high-quality marquee investors, resulting in the increase of our fund size to Rs 300 crores from the initial planned size of Rs 250 crores. Our deal flow is proprietary and we have a strong conviction about the approach we are taking that is manifested in our fund thesis."
Shailesh Ghorpade, Exfinity Ventures Managing Partner and CIO said, "Our Series II fund's strategy remains the same as the first, as we will invest in frontier B2B technology space. We have already invested in three companies and scouting to invest in approximately 17 to 18 companies."
Apart from B2B technology space, Exfinity Technology Fund-Series II will be invested in Artificial Intelligence, cloud computing, big data analytics, cyber technology, Internet of things and mobile technology startups over a span of seven years.
Former Infosys CFOs, TV Mohandas Pai and V Balakrishnan and former Wipro joint-CEO, Girish Paranjpe as general partners of Exfinity Ventures Partners. (Image- Data fox)
Comments
comments