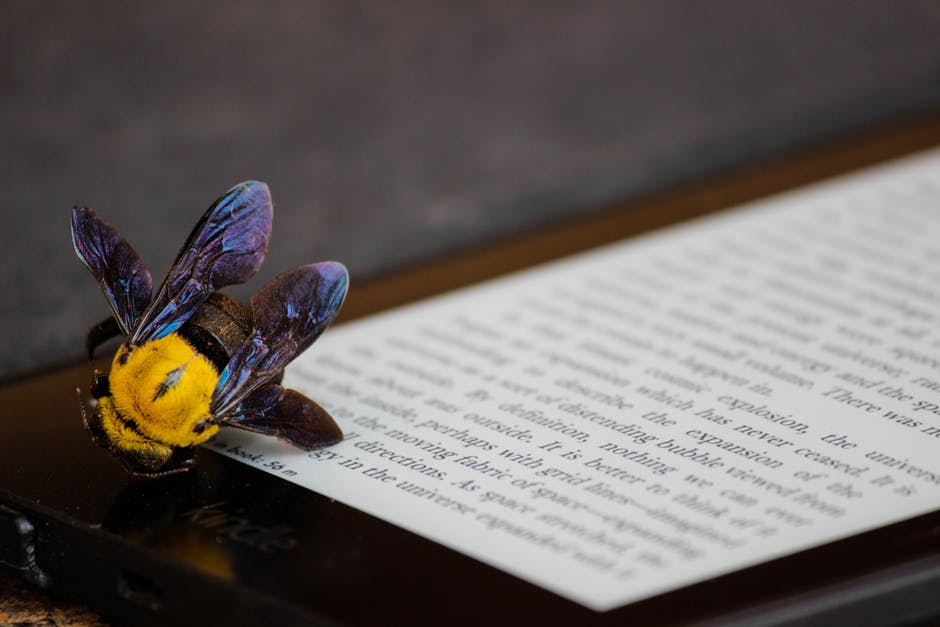 The additional funds are important to the company (Flipkart) as Amazon worldwide has announced its plan to infuse upto $5 Billion into the Indian market. Also, Amazon's acquisition of a 26% stake in the TATA owned Westland Books, and another in a NOIDA based online payments company is indicative of the American Company's increasing sustained focus on the Indian market.
Excerpt from Click– The amazing story of India's e-commerce boom and where it's headed, authored by Komal Bhanver & Jagmohan Bhanver.
While in the initial days, e-retail in India was largely fuelled by the deep discounting model in a bid for growth, this in itself does not create a loyal customer. Often, a better discount or price lures the customer away to another site. The fuel for sustenance will only arise out of a vision of the future.
'The Everything Store' knew this even when they aspired to be the earth's biggest bookstore at the time of their inception in 1994. It was named Amazon.com after the river of the same name since its founder, Jeff Bezos considered the Amazon River to be the largest river in the world and had the same aspirations for his then fledgling company.
Also, since website listings were alphabetical back then, the name Amazon made even more sense. A vision is often the ability to see what is invisible to others. In Jeff Bezos's case, the 'others' were not just the competition, but his customers.
Every innovation that Amazon does revolves around the customer. The obsession with customers is so deeply entrenched in Amazon's DNA that every employee spends two days every two years at the service desk to respond to customer calls.
"If there's one reason we have done better than of our peers in the Internet space over the last six years, it is because we have focused like a laser on customer experience, and that really does matter, I think, in any business. It certainly matters online, where word-of-mouth is so very, very powerful." – Jeff Bezos
It is a strange coincidence that even the near-clairvoyant Bezos was unaware that one day he would be competing with two of his former employees on their home turf, in the largest democracy in the world. It is no secret that our very own Flipkart started by Sachin and Binny Bansal is in head on competition with the 'Everything store'.
The good practices that Bezos had created over the years such as customer reviews, recommendation bundles, look-inside-a-book, search-inside-a-book, recent history, customer who bought this also bought this' was replicated by Flipkart at the time of inception itself in the year 2007.
For a long time, Amazon was unnaturally silent as Flipkart achieved one milestone after another, eventually drawing comparisons between the home-grown entity with veterans like Amazon and Alibaba.
However, Amazon could not ignore India for too long. With an internet subscriber base of 460 million (current) and the exponentially growing mobile internet users of 442 million, it was an opportunity spotted a tad late. Or as some analysts believe, Amazon was perhaps playing the wait and watch game to evaluate whether the Indian market merited the effort it would need to undertake if it decided to enter Indian shores.
Be that as it may, Jeff Bezos wasn't one to step back from a fight. Amazon came to India in 2013 and currently has an investment commitment of 5 Billion dollars for India.
So, what is it about Amazon that sets it apart and why does Flipkart need to tread carefully? What strikes one is their ability to create continuously evolving ecosystems. Take the example of a single category that amazon started with – Books.
Related Read: Flipkart Vs Amazon: The Dawn Of Ecommerce Leader In 2017
There are the traditional readers who prefer the feel of a book in their hands; then there are those that don't like reading but prefer to listen to the content. Yet another segment is the tech savvy e-book consumer that would like to read across varied devices.
On the other side, we have the creators – the authors – who do not want to be limited by the scale of a traditional publishing house. All these entities need a social space to interact, discuss and recommend. Amazon with its continuously evolving services creates a thriving ecosystem where physical books co-exist with e-books available across devices (including their very own kindle device) and formats via whispersync.
The kindle books are stored on the cloud in another Amazon entity – Amazon web services. In Jeff Bezos's words, 'Kindle is not a book reader but a service'. Moreover, it is integrated with Goodreads, the social cataloguing site that allows individuals to freely search its extensive user-populated database of books, annotations, and reviews.
On the other side of the table, there is 'CreateSpace' available to authors to self-publish and distribute their books. For those people for whom the written word might be daunting, Amazon has an answer in the form of audible.com, the biggest store for audio books.
Similar ecosystems have been created across other categories such as apparel, consumer durables, groceries and others. However, given their unique characteristics, those can be a separate discussion topic altogether. The prime purpose of highlighting the ecosystem for 'books' as a category was to bring forth the point that breadth and depth of different dimensions of any single offering is continuously evolving to cater to the needs of the consumers and producers of the same.
Amongst their many services, 'Amazon Prime' stands out as one of their most creative offerings for their customers. It is currently used by 40- 50 million Americans. 'Prime' is a loyalty program unlike any other in the industry.
A 'Prime' user spends almost four times as a non-Prime user. This allows Amazon to fuel the prime membership with an ever increasing slew of benefits. In the US, a Prime member is not only eligible for a free two-days shipping; in some cases the shipping could be done the same day, or even within two hours.
What this means for the customer is that they can order a last minute gift at the click of a button. Eligible items can also be pre-ordered for a release date delivery. Behind this feature lie powerful data driven process and hi – tech systems such as robots being used in its vast distribution centres.
Back in 2012, Amazon had filed a patent for 'anticipatory shipping' which allowed them to ship products in a general direction before the user had even clicked it based on a complex set of data analysis and predictive buyer behaviour.
Related Read: Amazon Vs Flipkart And Uber Vs Ola. It's Not About Capital Dumping – It's About Good And Bad Investments.
Apart from the convenience offered in shipping, the most exciting part about 'Prime' is its free video streaming on any android, ios device or smart TV. In order to do this amazon not only streams third party content, but also original content, produced and created by them.
To help users with reviews and recommendations, all its titles are linked up to its very own movie recommendation site IMDb. This is not all. Prime membership includes unlimited music streaming, reading of e-books across devices and platforms, photo storage on the cloud with hi tech image search capabilities, access to audiobooks, live gaming channels and access to deals before anyone else and much more.
To be able to offer a membership that solves customer requirements of such a diverse nature, there exist within Amazon, a complex web of data driven and creative ecosystems that are potentially a business model by themselves.
Amazon prime video competes with world leaders such as Netflix whose core business is video streaming. Like Netflix, Amazon is into creating its own original content through Amazon Studios, an entity set up in 2010. The social nature of the initiative comes through in the fact that anyone can submit a script or an idea and even review submissions.
Having said that, if we were to get back to where we started this article from – the competitive Indian landscape – while Amazon has been a late entrant, it's innovative loyalty program might well be one of the key engines for the company's sustained growth in this market. And, this is one of those things that Flipkart will find difficult to replicate.
This is owing to the fact that behind an apparently simple set of services offered by Amazon is a slew of services and ecosystems crafted and evolved over the years, and at a scale, that enables the behemoth to compete even with large vertical players – Netflix being an example of the same.
Amazon Prime membership launched in India in July 2016, and includes video since December 2016. This is a powerful hook to acquire more customers, thereby fuelling the growth of its numerous categories, and in the process offering formidable competition to Flipkart.
The most visible Indian start-up launched 'Flipkart Assured' last year. It ensures speedy delivery with high quality customer service. However, it is still rather early in the day to predict how successful this will be to compete with Amazon.
Related Read: The Backdrop Of Flipkart And Microsoft's Strategic Partnership Against Rival Amazon
The service still pales when compared to the 'Prime' ecosystem that Amazon has created over the years. In the Indian landscape, Prime would also compete with the likes of Hotstar and Netflix – two other large vertical players vying for the so-called Indian internet pie.
Where Netflix charges INR 500 a month and is targeted at urban Indians, the full 'Amazon Prime' subscription is available for a fraction of the price and is easily affordable by anyone owning an internet connection. Amazon has realized that the differentiator for them in India will be in providing original local content.
It has promptly earmarked 18 original TV series, along with Fire stick TV optimized for indian customers with English and Hindi based search. However, to venture more at this juncture would be getting into the domain of video streaming services in India – another interesting space, but best left for discussion in another article
To sum up, Amazon is running a marathon in India. Though a late entrant, the final laps in the race will be fuelled by the ever evolving innovative ecosystem such as its 'Prime' loyalty program. Jeff Bezos has put it very simply in the statement, 'In Business, what's dangerous is not to evolve.' …. words that may be ominous for Flipkart in the current day.
Also Read: Mobile Wallet Industry in India: Are We Asking the Right Questions?
(Disclaimer: This is a guest post submitted on Techstory by the mentioned authors.All the contents and images in the article have been provided to Techstory by the authors of the article. Techstory is not responsible or liable for any content in this article.)
About The Author: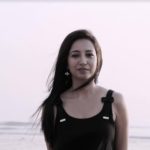 A management graduate, Komal Bhanver began her career in the IT industry. After working for a decade, she decided to take a brief sabbatical to raise her children. Post that, she worked in management consulting as a Director with PeopleFirst. She is the co-founder of 'The Next Milestone Technologies', an organization with a vision to enhance employability.
The author in her awakened quite accidently but, to her delight, she immensely enjoyed the process of weaving stories. Click! a story of India's e-commerce boom is co-authored by her, along with Jagmohan Bhanver. Her debut novel – The Mauryan – published by Hachette marks the advent of Indian writing in the historical fiction genre. She lives in Mumbai with her husband, two children and a pet Labrador. Interact with her on facebook using @Author Komal Bhanver or her LinkedIn profile.