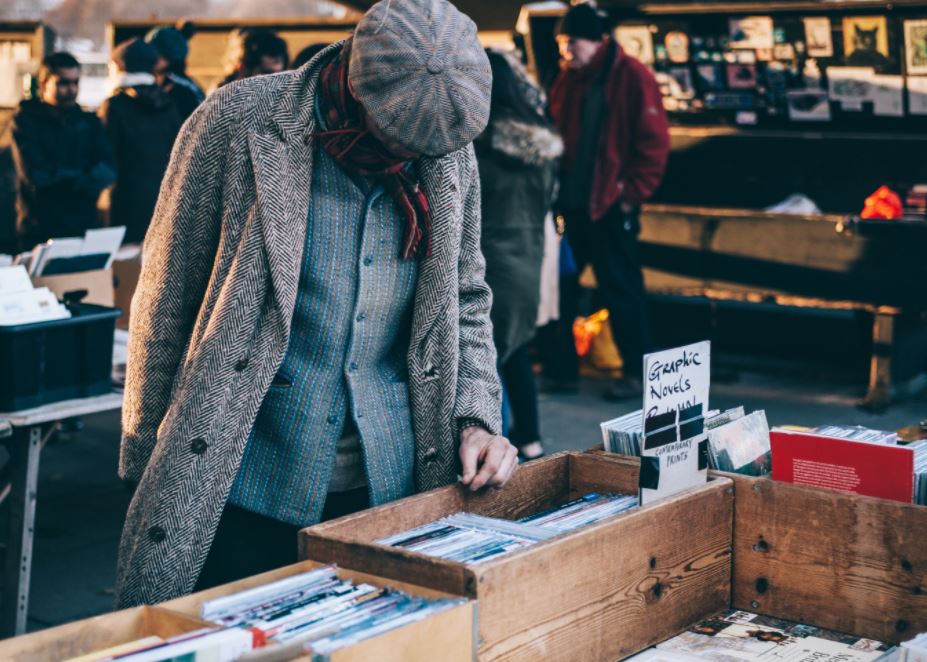 The most basic of human needs is to understand and be understood. That can happen only when people listen. To really listen, one has to have a conversation. In the e-commerce space, listening to customers happens via tracking their footprint through clicks and eavesdropping on their social media activity, including among other things, their likes and posts. This is a bit like the game of Chinese whispers, with many a go-between.
As a result, the final understanding of the customer may not present an accurate picture of who he/she is. This is despite what Big data affords, including handling diverse voluminous data being captured on a continuous basis.
Maybe we were doing this all wrong. Maybe, all that it would have taken is to have a conversation with the customer. He would be more than willing to share his preferences, choices and moments of joy.  Maybe the world of tech forgot that their final destination is all about humanizing experiences. Interacting with humans the way they instinctively do, over ages, through conversation.
For organizations, it's the pot of gold lying well within their reach while they search elsewhere. The data derived from direct customer interactions can complement what has been analysed using big data to present a holistic picture. They can finally get to know their customers. Not just know, but do so intimately.
So, let's get back to the buzzword – conversations! The term 'conversational commerce' is not new. It was first coined by Uber developer Chris Messina. In simple language, it enables real time customer communication through various messenger apps and chatbots and natural language interfaces (i.e voice).
Let us first look at communication with a customer as they come onto an ecommerce site. Rather than clicking their way through mounds of options to choose from, an interface based on conversation would be much more personalized and tailored to suit their requirements.
Let's take a case in point – Say, I am searching for a dress to wear to a formal event. Rather than browsing the site, which is a time consuming task and clicking my way across filters, I come across a friendly bot with whom I have a quick chat.
Based on our initial conversation, the bot suggests a black knee length dress. Considering my past behaviour on the fit and size data, a set of recommendations will appear, very much like how a salesman quickly brings out the best pieces after I tell him what I need. As this is quite close to what I need, I choose the dress.
However, I am ready to abandon it as it is over my budget. In a typical scenario, it would result in cart abandonment. However, as I am having a conversation with a bot, I tell the bot that a drop of 20% in the price would be perfect and if that happens, it could be shipped to be me.
In essence, the cycle of awareness- research-consideration-checkout, is rendered smoother due to the bot humanizing the experience through conversation.
A classic example of AI based voice enabled assistant is Amazon's Alexa. It speaks through Echo, the smart speaker. Alexa can intelligently suggest stuff that needs to be bought for you based on past data; in essence completing the checkout without your intervention.
Also Read: Impact of Artificial Intelligence in Shopping and Customer Experience
It is as simple as saying – 'Alexa, I have run out of toothpaste.' Voila! Over the next one hour, your brand of toothpaste gets shipped to you. What is especially relevant is the ever increasing ecosystem of Alexa enabled devices.
For instance, Echo makes it possible to have a human-like interaction with the television.  You could therefore say, 'Alexa, turn down the volume of the television', rather than using a remote.
The case for bots and voice enabled virtual assistants, having been made, let's get to conversational commerce on messaging apps. WeChat, the WhatsApp of China emerged in 2011 as a social platform offering free chat, voice messaging, photo sharing and gaming.
By 2016 WeChat secured its position as the largest messaging app by MAU (monthly active users) of 889M(in China). There are many reasons for this. However, to a large extent it is because it is the go-to app for almost everything in China.
A person could use WeChat for hailing a cab, booking a doctor's appointment, paying the water bill or simply buying the latest dress that is trending. That's because WeChat has an API that lets businesses integrate with it and market themselves in myriad ways. Most transactions happen within WeChat without ever having to go out of it.
As a result, more than 10 Million business accounts currently exist in it, some exclusively without any website presence. They directly converse and transact with their customers, all of it happening within the same environment.
Likewise, Facebook has invested humongously in AI and has enabled technology that organizations can use to create their own bots for various purposes such as travel bookings, getting their own recommended book lists, ordering flowers, setting reminders, attending to customers who need basic customer service – all of it within the Facebook Messenger.
With more than 1.2 Billion members, Facebook Messenger is perfect for organizations who want to reach out to their customers directly. In fact, some bots are capable of working in a group scenario, e.g. where travel bookings have to be done using everybody's consensus. However, great advances in technology need to support advanced human-like interactions.
For example, 'negotiation capability' is something that they are experimenting with. Their bot was able to bluff, similar to what a human does in a real life negotiation. It may not be too far from the truth to say that aa day might come soon when brands may not need salespeople; the bots taking over the negotiation process with aplomb.
Not to be left far behind, Google Allo is the smart messaging app powered by its very own machine learning based Google Assistant. It is continuously learning in the background and suggesting smart replies to suit your style, such as 'yup' instead of 'yes'. It can interpret the image based content too.
Take for instance a friend sending you their picture against the backdrop of 'Taj Mahal'. The Google Assistant will recognize it and could suggest a reply stating 'The Taj Mahal looks beautiful.' Apart from that, it can pretty much do what other assistants can, i.e pulling in relevant information within the 'Allo' environment.
That being said, since we are talking about conversations, let's get a tad granular. AI is being applied not only to simulate human-like conversations, but also to strive to understand the tone and emotions behind the words.
As they say, 'To have emotions is to be human.' This is where sentiment analysis comes into the picture. Consequently, not only can AI based machine learning systems interact directly and conversationally with the customer, they can tailor their response depending on the mood and sentiment of the customer.
What we see therefore is a rapidly growing trend of 'humanizing' the machine to person interaction in myriad creative ways. Rather than humans trying to figure out or get comfortable with sites, it is the human like virtual assistants or chatbots that work in the background to know our preferences and choices.
"What was difficult to imagine yesterday has already happened today, and what we may not even comprehend today might be the reality tomorrow. E-commerce, which has in so many ways disrupted the brick and mortar reality, might itself get disrupted by new technologies in the years to come….."
The above is an excerpt from Click– The amazing story of India's e-commerce boom and where it's headed, authored by Komal Bhanver & Jagmohan Bhanver.
I say we are in the golden age, where AI is working for us and organizations are disrupting themselves in creative ways.  However, there is always the dark side of power.
As Stephen Hawking has said, AI is 'either the best, or the worst thing, ever to happen to humanity.' Only time will tell whether the endeavour to humanize leads AI to work for us or against us!
Also Read:
Flipkart Cannot 'Discount' Its 'Prime' Competitor
Mobile Wallet Industry in India: Are We Asking the Right Questions?
(Disclaimer: This is a guest post submitted on Techstory by the mentioned authors.All the contents and images in the article have been provided to Techstory by the authors of the article. Techstory is not responsible or liable for any content in this article.)
About The Author: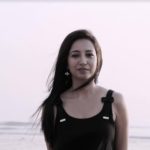 A management graduate, Komal Bhanver began her career in the IT industry. After working for a decade, she decided to take a brief sabbatical to raise her children. Post that, she worked in management consulting as a Director with PeopleFirst. She is the co-founder of 'The Next Milestone Technologies', an organization with a vision to enhance employability.
The author in her awakened quite accidently but, to her delight, she immensely enjoyed the process of weaving stories. Click! a story of India's e-commerce boom is co-authored by her, along with Jagmohan Bhanver. Her debut novel – The Mauryan – published by Hachette marks the advent of Indian writing in the historical fiction genre. She lives in Mumbai with her husband, two children and a pet Labrador. Interact with her on facebook using @Author Komal Bhanver or her LinkedIn profile.