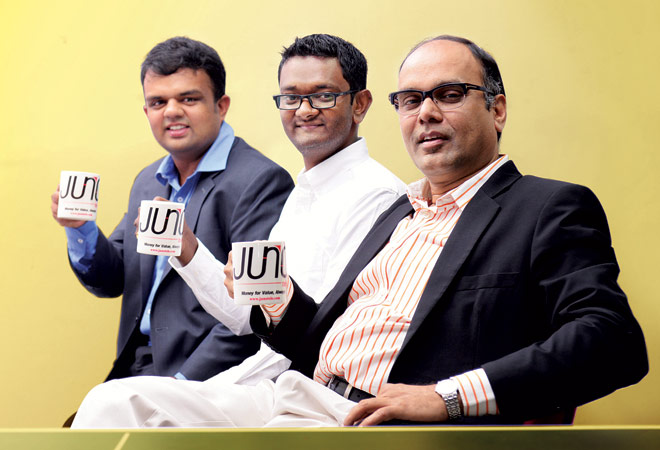 2 May, 2016, New Delhi: JunoTele, a global payment platform strengthens its leadership team with the appointment of Vikrant Khorana as Chief Business Officer. Khorana will be a part of Management team of JunoTele and will lay down the strategic roadmap for the company to generate new revenue streams and expand in different territories.
Earlier, Vikrant was the Sr. Vice President & Business Head for non-ecommerce business at PayU India. He was responsible for verticals such as government, telecom, insurance, education, real estate, banking & financial services and airlines. He had been supervising strategic direction, product and technology solutions, formulizing strategy to enter new verticals, cost management and business process reengineering.
JunoTele's Founder, B Sekhar Rao, said, "I am thrilled that Vikrant is bringing his huge talent and vision to us, and his appointment will bring deep market experience and herald an exciting new phase for JunoTele." Commenting on his appointment, Vikrant said, "I'm looking forward to this exciting role at JunoTele where we aim for business expansion nationally and internationally. I will also be setting-up Financial Technology (Fin-tech) vertical for the company and develop new innovative products using Juno's patented solutions."
JunoTele has been ramping up its product & engineering team aggressively to further build and enhance payment infrastructure for telcos & content providers. With the aspiration to become a globally renowned seamless payment player, JunoTele's vision is to continue raising the bar on Innovation & Technology that enables great payment experience. Khorana will work closely with JunoTele's founding team to scale up payment infrastructure and use his rich experience to make the JunoTele platform future ready.
Vikrant comes with over 10 years of rich experience in leading global technology and payments organizations. His experience spans across telecom, mobile & internet and IT industry with reputed brands such as Indiatimes, Wipro US, Tencent and Ibibo Group. He headed business development & strategy with Tencent India, where he held a key role in building the product WeChat. Prior to this, he helped grow business for communication, media and telecom vertical at Wipro US.
Image- intoday.in
Also Read-
Varanasi Gets The First Gift From PM
Manish Dugar Appointed as Practo's New CFO
Comments
comments