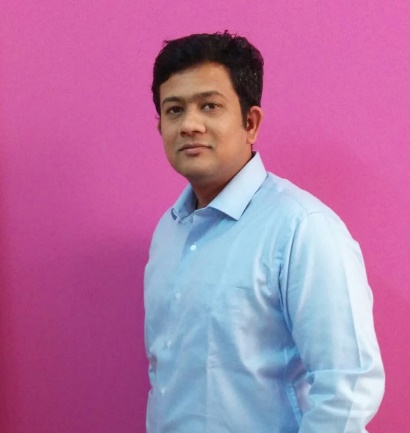 Little Black Book/LBB has announced the appointment of Rohit Jain as its Chief Technology Officer. At LBB, Rohit will be building out the machine learning and user behavior analysis capabilities of the platform to give users a truly personalized local discovery experience. He will also be leading engineering efforts to mobilize video recommendations & consumer transactions on the platform.
A technology leader at his core, Rohit comes with over 10 years of vast experience in the internet and mobile industry, with varied experiences in high-energy start-ups. His expertise lies in building complex and scalable web and mobile applications and creating innovative solutions for varied businesses. An Indian Institute of Foreign Trade (IIFT) graduate Rohit started his career at Goibibo as a Software engineer and was last working as the Associate Director of Technology at Knowlarity – Cloud Communications. At Knowlarity he was leading the engineering and product teams on ideation, planning, execution, monitoring, performance, optimization, and analysis. He has also worked with Brave Bison in the past.
Related Read: GoJavas Sends Rs. 300 Cr Notice to Snapdeal for Criminal Breach of Trust, Siphoning Off Money
Speaking on the appointment, Dhruv Mathur, Co-founder at Little Black Book/LBB said, "Rohit brings with him a wealth of experience across gaming, consumer apps, video and telephony industries, and building highly scalable systems. He will be helping us implement video recommendations, consumer transactions and a next – generation, personalized local experience. We look forward to utilizing his expertise as we enter our next phase of growth."
Speaking on his appointment, Rohit Jain said, "The world is changing and LBB is giving new definition to how people see entertainment by discovering new stuff in the same city. I hope to create something innovative and robust together with the passionate team at LBB. As we are taking LBB to the cities of the world, I will be ensuring scalable platform that gives best local recommendations and personalized user experience."
LBB recently announced the appointment of Anshul Khandelwal as Head of Marketing & Growth and Manik Malhotra as Chief Revenue Officer. LBB also has raised Rs 6.5 crore from Blume Ventures, and its existing partners, IDG Ventures and Indian Angel Network (IAN). With this investment, the total capital raised by LBB stands at Rs 15.6 crore.
Also Read: Future Retail Acquires Shoppers Stop's HyperCity for Rs. 655 Crore