With the latest cutting-edge products and technology, we finally have the first new wireless television from LG, and guess what? This new LG OLED M TV comes with a larger 95-inch display screen right out of the box.
The days of getting mixed up and bewildered by the tangled wires on television are over because we now have the new, largest LG TV ever, which has a ton of fantastic features. The fact that "it comes with wireless connectivity" is the main selling point of this TV, the new OLED M TV.
LG OLED M TV – Specification and Features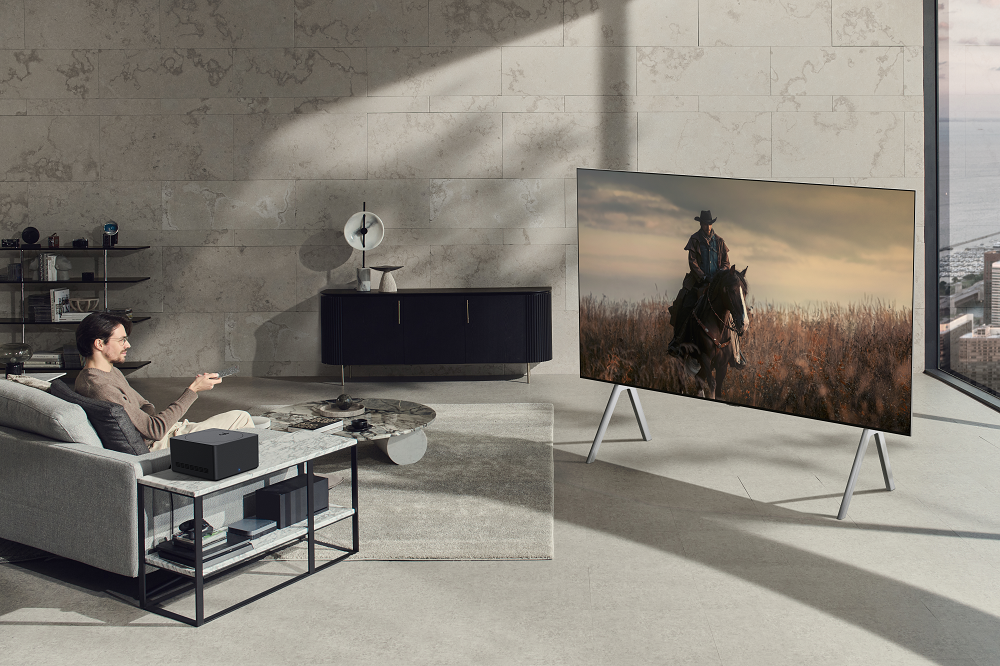 Talking more about the specification and feature side of the new LG OLED M TV, as we mentioned the main highlighted feature you get with this new TV is the biggest ever display. The display also supports Dolby Vision HDR which will be spiting out some great picture quality out of the box.
You will be able to enjoy a theatre-like experience with the help of the biggest ever 97-inch OLED panel which makes it among the biggest ever OLED Panel you can find on a TV and guess what?
This new OLED TV comes with no such cables, let's just ignore the power cord as it's hidden within the stand, so it's fair to say that you won't be getting any such "visible wires"
The new LG OLED M TV has gone wireless with the help of Zero Connect Box, a hub that helps in connecting the teams with other devices wirelessly. You can also connect with a 4K 120Hz TV wirelessly too.
Talking about this Zero Connect Box, here you will be getting HDMI 2.1 inputs plus two USBA slots, ethernet, and also an optical audio port too. Also, we have this hub which comes with support for Dolby Atmos Audio and G-Sync too.
Moving on to wireless connectivity, LG claims that the new TV will be able to support connecting with other devices at a distance of 30 feet distance.
The Zero Connect Box has been programmed in a way that it will be able to easily identify the best transmission path by adjusting the antenna towards the TV.
Also Read: Now, you can buy and sell your digital artwork
LG OLED M TV – What's the Price?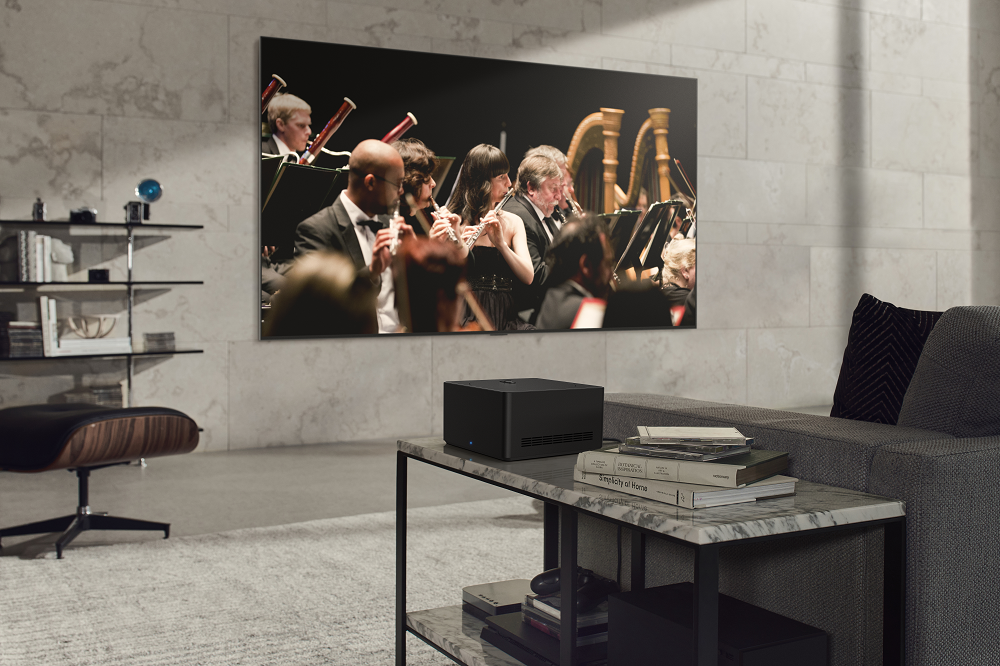 Moving on to the pricing side, this new LG OLED M TV comes with a great set of features. You get all of these features for really great pricing but let's not expect it to be cheaper too! However, you will be getting different screen sizes too. 
Moving on to the pricing side, this new LG OLED M TV will be officially making its way to sale in September this year, and talking about the pricing side, this new TV has been priced at £27,999., or just over $35,000.
However, there are also other variants where you will be getting an 83-inch display which is priced at £7,999.99 or $10,000 and you can also go for a 77-inch panel which is priced at around £5999.99 or $7,600. 
Also Read: LG Commences Inverter Window AC Manufacturing in India
Conclusion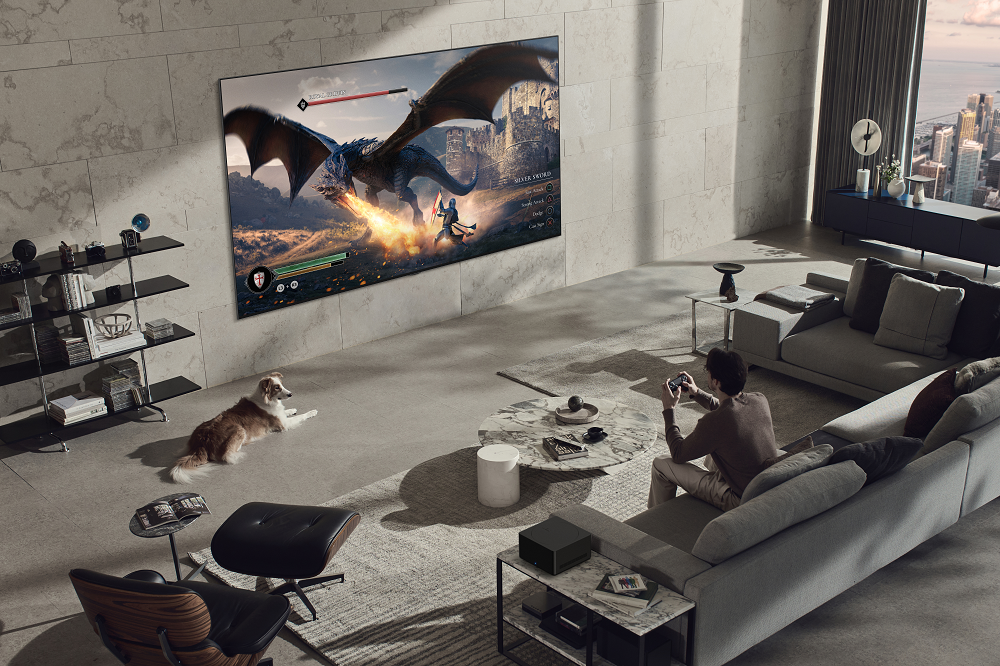 The LG OLED M TV, a masterpiece in the field of cutting-edge technology, is unveiled by LG. This cutting-edge television is more than simply a TV; it's an innovative statement made to transform the way you enjoy entertainment.
Say goodbye to tangled cords and complicated settings with this 95-inch TV's expansive display because it has wireless connectivity as its highlight feature.
Also Read: LG Suspends Shipments to Russia
Prepare to set out on a voyage of unmatched visual delight when the LG OLED M TV debuts in September. This TV is a leap into the future of entertainment technology, not merely an improvement. LG's ground-breaking innovation will improve your home entertainment experience.