In Article 1 of Executing Digital Marketing the Right way, we discussed why some companies manage digital marketing exceedingly well to get maximum consumers while others suffer in silence. We also addressed the first 3 steps of the 5 step process which boosts the Digital Marketing & Management Model.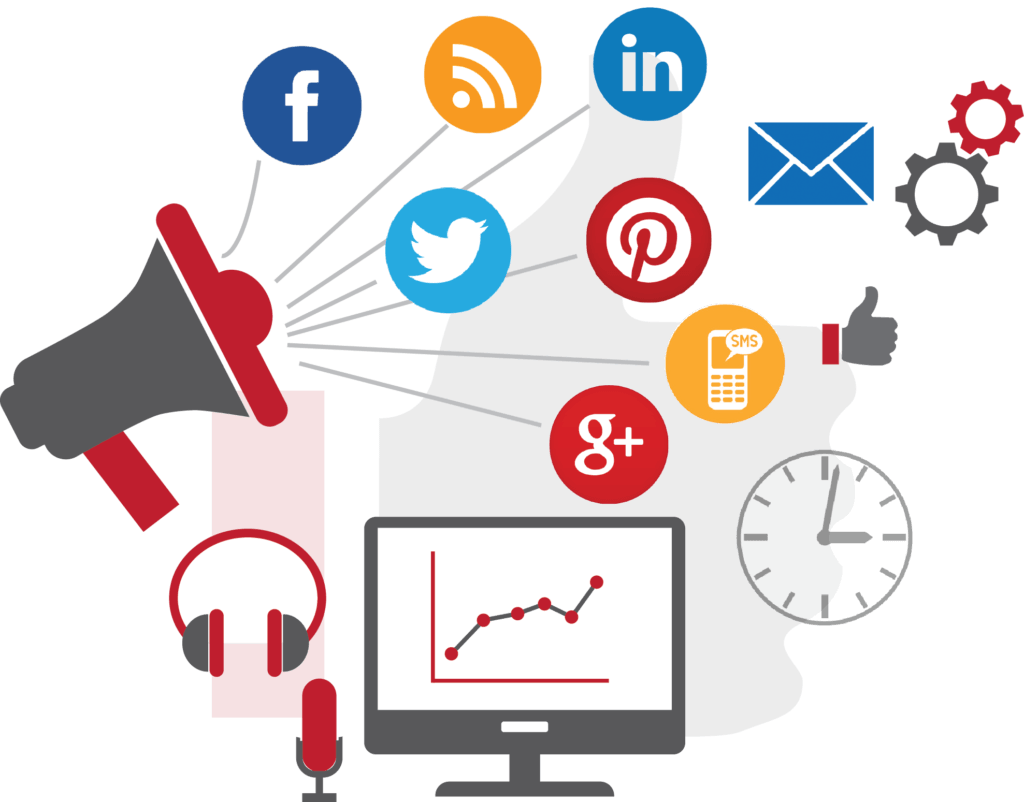 Let's move forward to the final 2 steps of the model. Oh, and yes, there is bonus content too!
Step 4: Identify the Targets.
These are the pre-defined values you've set for your goal which will ultimately finalize your success or failure.
Based on your targets, you will have different campaigns. Confused?
Case 1: Well imagine you created a video on YouTube. Your target is to reach 5 Million views.
Case 2: Here your target is 500k views.
So, will your advertisement campaign be likewise for both of them? No, right?
If you get 1 Million views in Case 2, you'll be happy as your objective was achieved and you did much better than you expected. But if you get the same result in Case 1? Well, that won't be a similar case.
This is the reason why one needs targets.
– Objectives can come from past performance review (how you did last time you / someone did something similar).
– They can come from efforts.
Your Digital Marketing & Measurement Model will now look like this –
Now everyone in your company will have a clear idea of what they are supposed to look forward to. So, when you open Google Analytics or other tools, you'll instantly know whether you're performing up to the mark or need to improve.
Also check: best press release distribution service
Step 5: Analysis
As mentioned before, this is the most important part.
What you must remember is that you are looking for perfection, which here is the hyperfocus. Take some time to consult to the seniors on what is the most important segment of each objective.
After you open GA, study your customers properly. Try to know all their traits such as demographics, their behavior, origin, bounce rate and most importantly, what they are interested in. The secret lies into proving them with what they need.
This is how your model will look like if you do everything correctly:
Here, you will understand the requirements of your customers. Ask yourself what you can do for them so that they will return to you. Most of the successful companies invest in building a loyal base.
By now, you must have a pretty good idea that reaching up to this part won't be a piece of cake. It will require hard work and a huge amount of determination. But then the results will also be fruitful. The insights and value you acquire will help you to grow further as a business. As you grow, you will learn leadership qualities. On the long run, this is what will make you stand out from others.
Also, prioritize your business focus. Remember, the hyper-focus is what we are after.
Two Bonus Items:
The final form of the model along with the Tour Conversions KPI will look like this:
One closing gift for you.
Below is the model for a retail e-commerce website with an online and offline presence. This is a distinct model and will help you comprehend better:
I believe that these examples will assist you to build your own prototype which will establish your business and make you stand out. Not only will these help you in managing digital marketing but will also allow you to prosper and conquer the business or you can always reach out an expert digital marketing company for support."
---
  Reference –