According to a Monday article from Bloomberg News, Apple Inc. (AAPL.O) discussed various ways to create virtual reality (VR) media for its mixed reality headgear with roughly a dozen media corporations, including Walt Disney Co. (DIS.N).
The headset, which was built in collaboration with Sony Group Corp (6758.T), would contain at least two ultra-high-resolution panels to manage the VR parts and a number of external cameras to allow an augmented reality "pass-through mode," based on the report.
The tech behemoth also stated that it was upgrading its very own Apple TV+ contents to support the headset.
Bloomberg stated earlier this month that Apple would release first ever mixed reality (MR) gear this year.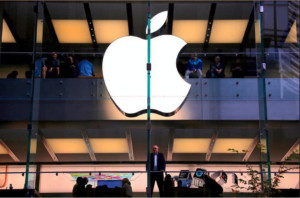 One of three extended reality technology varieties that are commonly linked to the metaverse is MR. A real-world item could be used to start an interactive virtual reaction while wearing an MR headgear.
The article stated that this year's spring conference will feature the introduction of the iPhone maker's MR headset, which will market for about $3,000.
That would be two times as expensive as the Quest Pro virtual and MR headgear from Meta Platforms Inc. (META.O), which went on sale for $1,500 late the year before.
What is Virtual Reality?
With images and things that seem real, a virtual reality (VR) experience gives the user the perception that they are entirely engrossed in their surroundings. A virtual reality headgear, helmet, or other gear is used to view this environment.
What is VR headsets?
A virtual reality headset, sometimes known as a VR headset, is a head-mounted gear that actively involves the user in virtual reality. Although VR video games serve as the most typical application for Virtual reality headsets, they are also utilized in simulators and skills training. In order to align the virtual camera's orientation with the user's eye placements in the actual world, Virtual reality headsets often feature a stereoscopic display (giving individual images one per eye), stereo speakers, and sensors like gyroscopes and accelerometers for monitoring the user's head posture.
What is Mixed Reality?
The mixture of a computer-generated environment and the real world is referred to as mixed reality. In mixed reality spaces, physical and virtual things can live side by side and communicate in real time. Augmented reality and mixed reality are frequently used similarly.
What are Mixed Reality Headsets?
Virtual reality (VR) and augmented reality (AR) are combined in the emerging technology referred to as mixed reality (MR). The Microsoft HoloLens and other mixed reality headgear are extending the potential for mixed reality activities in the video games industry.