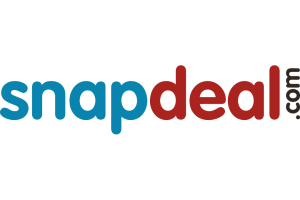 June o7, 2016:  Snapdeal will not be having a new chief product officer to replace Anand Chandrasekaran, who quit the company earlier this month, but will instead have its Chief Technology Officer Rajiv Mangla oversee both functions.
Chandrasekaran from domestic telecom giant Bharti Airtel who joined the Delhi-headquartered company in June last year left after completing barely a year at Snapdeal, and is believed to be, once again, pursuing his own entrepreneurial ambitions.
As per the information received by Economic Times from Snapdeal Spokesperson, "The product vertical along with technology will roll up to Rajiv Mangla, our chief technology officer. Rajiv's focus will continue to be on creating products which remove real friction points for sellers and buyers and developing robust technology to create future ready capabilities."
Mangla joined Snapdeal in August last year after spending over a decade at Adobe Systems. He took over from Amitabh Misra, who quit as Snapdeal CTO in February last year. Snapdeal said the decision to not name a new CPO was taken due to increasing synergies between the company's product and engineering teams.
The company spokesperson said, "We foresee their mandates to be increasingly intertwined and seamless. The product team has exceptional leadership and expertise and they will continue to work closely with Rajiv to further our vision of building India's most reliable product and services platform."
Led by Chandrasekaran, who was, arguably, the most high-profile hire announced by Snapdeal till date, the company had announced a slew of technology-focused initiatives, as it competed in an intense, and often attritional, battle for market dominance with rivals Flipkart , India's largest ecommerce marketplace, and Amazon India.
Under his watch, Freecharge the digital payments platform owned by Snapdeal, launched its wallet in September, while three months later, Snapdeal unveil code-named Sherpalo,  its new platform to enhance seller experience.
"It's a disappointing development, but one which is not really surprising," said Harminder Sahni, managing director at consultancy firm Wazir Advisors.
The resignation of Soni is believed to be part of a fallout resulting from a top-level restructuring at the Bengaluru-based ecommerce major, which also saw the exit of two other powerful company executives—Mukesh Bansal, who was the head of commerce and advertising business at Flipkart, and Ankit Nagori, its chief business officer.
Snapdeal, too, has seen senior leadership exits this year, with marketing head Idi Srinivas Murthy and Rahul Taneja, vice president and head-category management   at the company, putting in their papers.
However, the company named former Hindustan Unilever senior executive Kanika Kalra as its vice president for marketing as a replacement for Murthy, while Saurabh Bansal assumed Taneja's responsibilities.
"The developments can be taken as a sign of the startup space maturing. Whenever a new industry emerges, there is always a certain amount of churn, which will then settle, as newer executives learn from their predecessors," said Sahni.
Also Read:  Top Management Rejig At Freecharge; Govind Rajan Elevated As CEO
Comments
comments