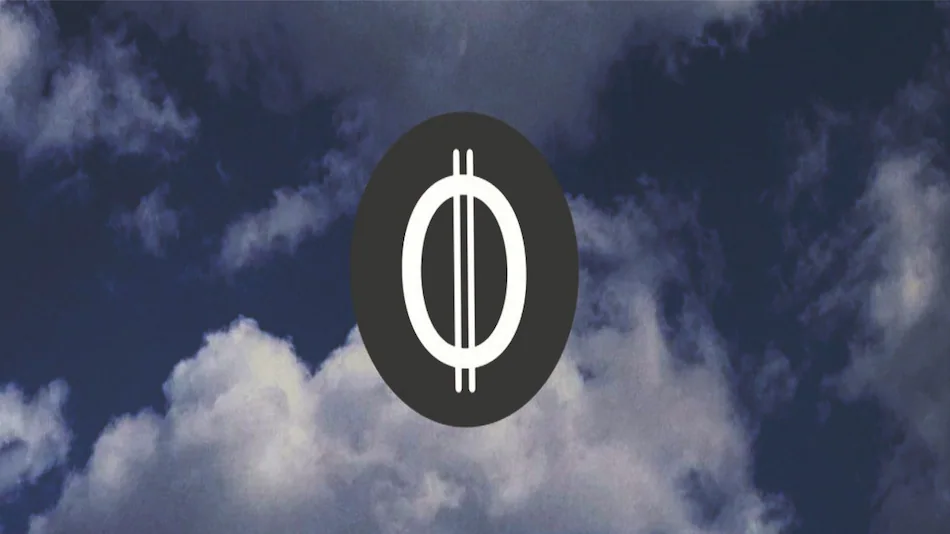 Crypto has had a boom in popularity recently which has led to it being one of the most popular industries in the marketplace today. The cryptocurrency industry has witnessed a rapid surge in growth and popularity and has managed to make a name for itself on a global level.
Though it had just been a couple of years, the industry has been able to lure in many potential investors including some with celebrity status as well for instance, when Elon Musk, the CEO of Tesla tweeted about Dogecoin, after which the price of the currency skyrocketed. Having said that, I believe most of you are already aware of the basics of the industry but, if for some reason you are still not familiar with the concept of virtual currencies, let me help you with that first.
Cryptocurrency as the name suggests is nothing but a form of virtual currency which can be used for a variety of purposes including the purchase and sale of goods and services as well as for the purpose of trade and exchange over crypto exchanges available over the web. In other words, crypto is a blockchain-based platform that is decentralized to its very core.
Being decentralized, the industry is able to step outside the overall control and jurisdiction of central authorities and can work freely without any unnecessary government interference. Not just that, as mentioned, cryptocurrency is known to use blockchain technology for its day-to-day operations along with for the purpose of recording and verifying each and every transaction that occurs over the network.
In addition to this, it is worth noting that, some of the major reasons for this huge success of the industry include the convince it offers, its portability, ease of use, intuitive nature, volatility as well as high-profit margins of course.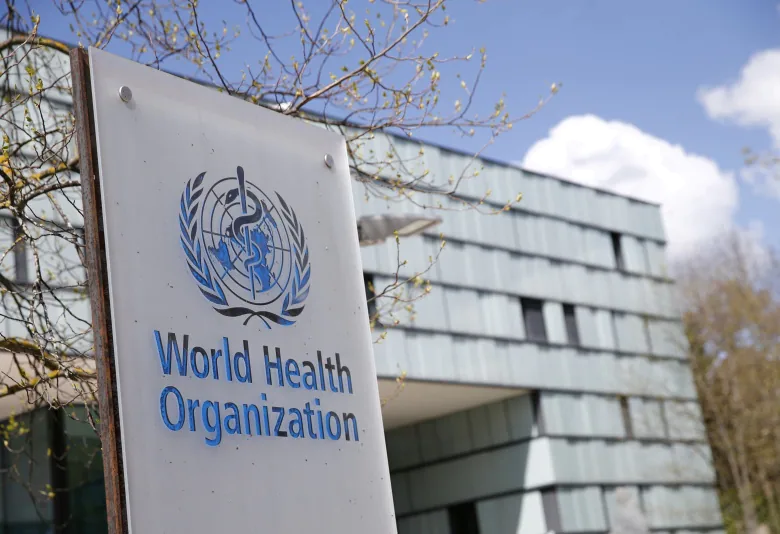 Speaking of being volatile, you should probably be aware of the fact that, the crypto world is highly uncertain and the price fluctuations in the marketplace are almost instant, which makes it even more difficult to predict, even for those who are specialized in the field. As a result, you should keep in mind that, it is better if you only invest in cryptocurrencies if you are willing to take certain risks and bear losses if at all necessary.
Also, when the industry was first introduced, there were not many currencies to choose from and honestly, there were not many people interested to be a part of it either, naturally so as people were not very confident in the industry and they were worried about their returns! On the contrary, looking around today, there are numerous currencies to choose from, with new ones being introduced with each passing day and several new investors joining in every hour.
Talking about a lot of currencies available today in the marketplace, some of the most popular currencies to choose from include Bitcoin, Cardano, Binance Coin, Dogecoin, Baby Doge as well as EverGrow Coin to name just a few of course.
Now that you have a brief backstory about the crypto world, you will be able to have a much better understanding of what we have with us today, Omicron. To know more, I suggest you read further!
Everything to know about Omicron (OMIC)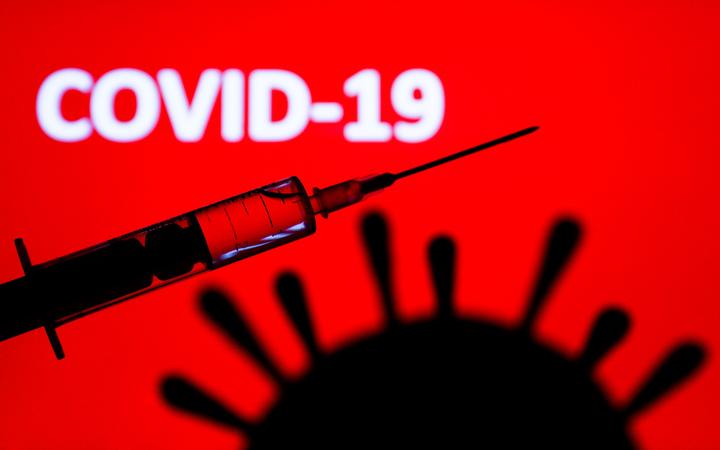 As mentioned previously, in the crypto world, new currencies keep on appearing every now and then. Similarly, a relatively unknown cryptocurrency known as Omicron has witnessed a surge in its value, and the prices of the token skyrocketed by nearly 900 percent in just the past 48 hours or so, after the World Health Organization(WHO) gave the same name to a new variant of COVID-19.
Not just that, the said currency is known to come into existence not very long ago but earlier in November this year and has spiked for no other reason than to share its name with the new virus. Also, while all of this was going on, Bitcoin and Ethereum, two of the most popular cryptocurrencies of all time, experienced a Black Friday market crash.
Moving further, the value of the token was recorded at nearly 65 dollars on November 27, which afterward reached an all-time high of about 689 dollars on Monday morning. Also, despite the fact that Moderna, as well as Pfizer, said they could make a new COVID-19 vaccine specifically tailored to fight this new Omicron variant, the reports about its proliferation outside Africa, where it was first found, still managed to crash the cryptocurrency markets.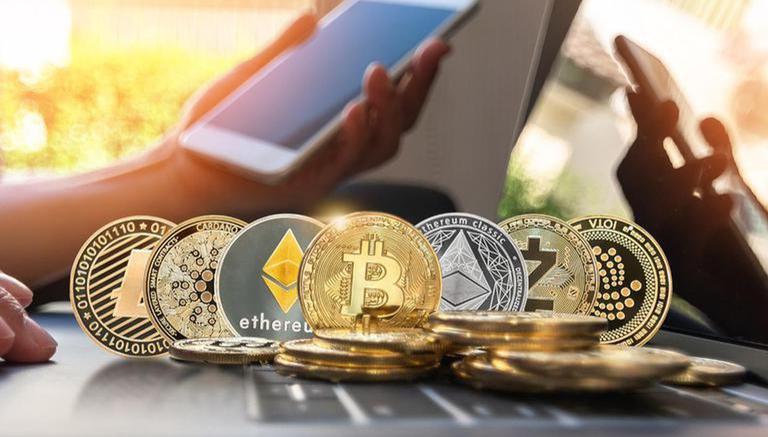 Speaking of which, Bitcoin, in particular, decreased about twenty percent from its recent highs, thus forcing institutional investors to unwind trades in risky assets and fly to safe havens, where remains a bright virtual currency spot, an unknown cryptocurrency named Omicron. As mentioned, the value of the Omicron cryptocurrency has increased nearly sevenfold since WHO designated the new COVID-19 virus mutation out of Africa as a "variant of concern".
In addition to this, before the World Health Organization titled B.1.1.529 Covid-19 variant as Omicron, the said crypto had very little or negligible recognition and trade volumes. Though, as a matter of fact, it is said that its current surge in popularity may be short-lived like many other fad coins that came before it.
Also, another similar cryptocurrency that has had a rapid increase in popularity in recent times is SQUID, which is known to be inspired by the popular Netflix series Squid games. Earlier this November, this virtual currency too spiked in value by over 600 percent before it suddenly nosedived by about 99.99 percent, thus leaving the investors high and dry. However, though the incident looks like nothing less than a classic case of rug-pull, it is currently under investigation.
Furthermore, Omicron is said to operate on the commonly known Ethereum layer two network Arbitrum, while the native utility token of the platform, OMIC is also backed by various other cryptocurrencies in the marketplace including stablecoins, USD Coin(USDC) as well as liquidity provider tokens.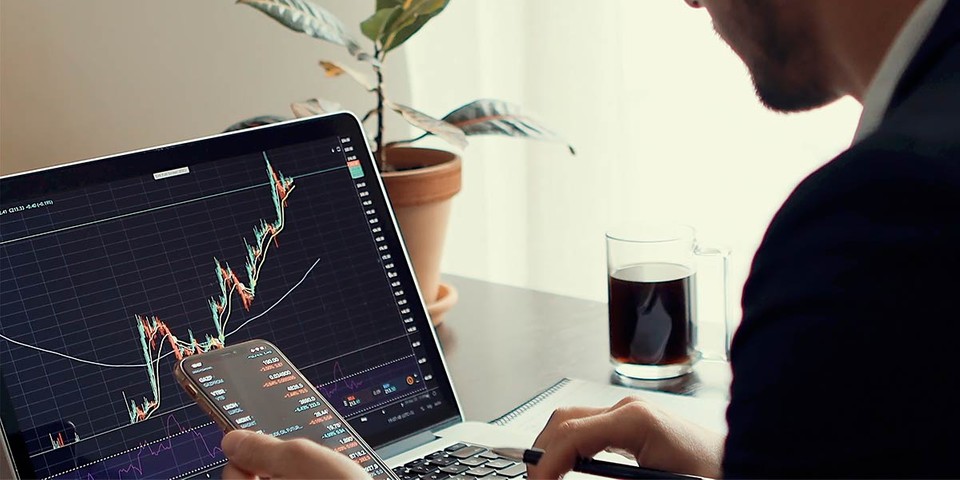 Other than this, you should probably know that the unprecedented spike in the value of the currency, apparently due to its name being similar to the fairly new and potentially more infectious variant for coronavirus, has also managed to draw some criticism online. Not just that, according to Omicron's official website, the platform describes itself as a "decentralized currency protocol built on Arbitrum".
In other words, Omicron is nothing but a form of decentralized reserve currency protocol that is available on the Arbitrum Network based on the popular OMIC token. However, each OMIC token is said to be backed by a basket of assets like OMIC-MIM LP as well as USDC in the OMIC treasury, thus providing it with an intrinsic value that cannot fall below. Having said that, OMIC is also known to introduce unique game-theoretic and economic dynamics into the marketplace with the help of bonding and staking. 
Lastly, it is worth noting that, though OMIC appears to have outperformed two of the most popular and leading cryptocurrencies in the marketplace, ETH and BTC over the last weekend but, it is still advised that, you don't take it as the currency being a worthwhile investment considering that very little is known about this booming decentralized finance project, it being recently introduced.
Now that we have talked much about Omicron, some of you must be wondering, whether or not it is a good idea to invest in the platform? If that's the case, then let's find out, shall we?
Investing in Omicron (OMIC)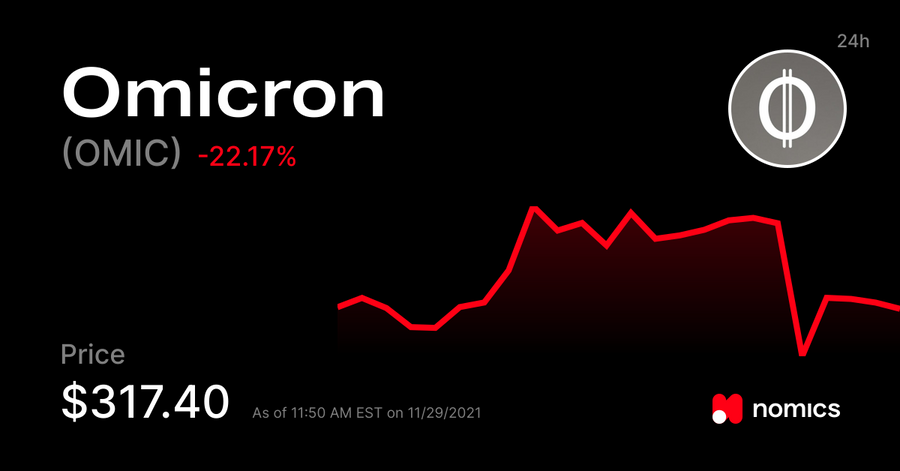 As of today, the price of Omicron is about 350.68 US dollars with a twenty-four-hour trading volume of 880,291 dollars. Not just that, in just the past twenty-four hours, the value of the Omicron has gone down by 13.46 percent, and with the current market cap and circulating supply of the currency not available, OMIC is currently placed at #3328 position as per the CoinMarketCap rankings, having a maximum lifetime supply of about 1,000,000 OMIC coins.
Reading so far, you must have gotten a fair understanding of the platform and by now, you should be able to figure out on your own whether or not investing in Omicron is the right thing for you to do. Seeing what it has to offer when combined with its performance in the recent past as well as its plans for the near future, I certainly believe that Omicron can prove to be a risky investment in the near future, which is likely to provide you with fewer returns and it is a possibility that your current investment may decrease in value. But again, nothing can be said for sure!
As mentioned at the very beginning, crypto is a highly volatile marketplace and is extremely uncertain. Thus, It is very important for you to understand the fact that just like any other currency in the crypto marketplace, Omicron does have its own risks as well and you should invest only if you are willing to take those risks and bear any and all losses if at all necessary.
If you are wondering, where can you buy Omicron? Let me help you with that. Currently, Omicron is not available on many major crypto exchanges but, according to a report by CoinGecko, a popular exchange that has OMIC listed on it includes SushiSwap, while it is likely for the currency to soon be made available on other exchanges as well.
In conclusion, what are your thoughts on Omicron? Do let us know in the comments below. To know more about various cryptocurrencies, do check out other articles we have on our website. Thank you for your time & if you found our content informative, do share it with your investor friends!
Also read: Illuvium: Everything you need to know