Vacations always work as a stress-buster and reliever in today's busy schedules. Whether it involves Going for a trip. Planning a weekend getaway or spending a couple of days at some peaceful place, it always rejuvenates mind and body to take on the tough tasks which lies ahead.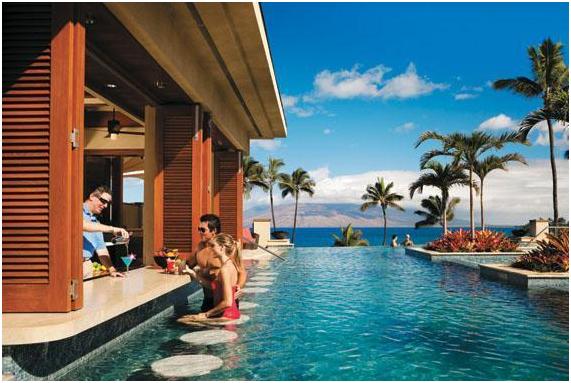 Image Source: Luxury Travel Advisor
Thinking about Airfares, hotel accommodation and rental cars are not the only aspects which give you enough reasons for a headache, but nailing down these aspects to enjoy a smooth and hassle-free journey is our primary agenda to make the trip successful and a memorable one.
Managing your finances and not going over the budget holds the key for a happy trip. With variety of options available online, a smart traveller is always looking for discounts and concession in order to save some bucks while enjoying the trip.
Look for Best Packages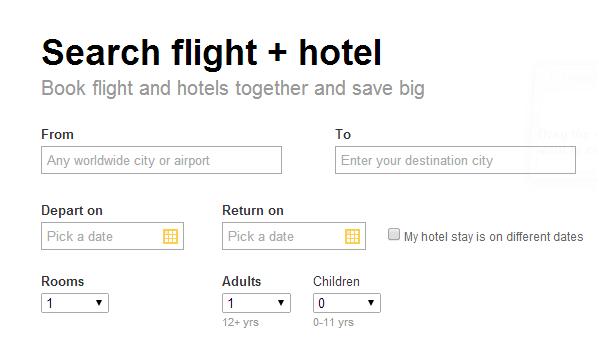 Travel sites such as Cleartrip, Makemytrip, and Yatra offer deals for customers who wish to plan their trips online. While you might like a hotel on one site, and rely on another for flight bookings, it is always advisable to book the same from the same site and get a bigger combined discount.
However there is more. Very often in a hurry of booking we might quickly go through the deals on these sites and compromise on the first economical deal you might see. And we forget that there are more ways we can save money on our trip bookings.
 Visit Coupon Listing Sites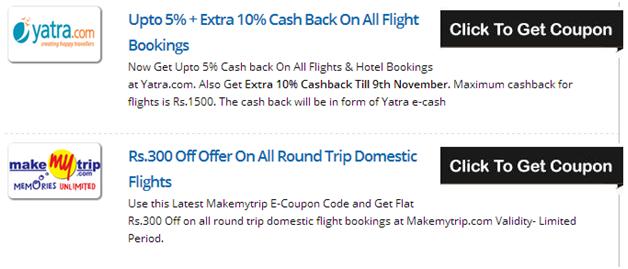 It is not so widely known that the online couponing sites like couponzguru, cuponation, etc. provide deals for online shopping also have a number of offers for Travel as well.
Ideally you should first visit a couponing site, since you get a view of all the travel sites at one place, and what additional discount they offer.
You might even get surprised when you'll see how much extra money you could have saved on your last trip. And moreover, after getting a discount from a travel booking portal, you can still use a coupon code obtained from any such site to save some extra money.
 Search for Cashback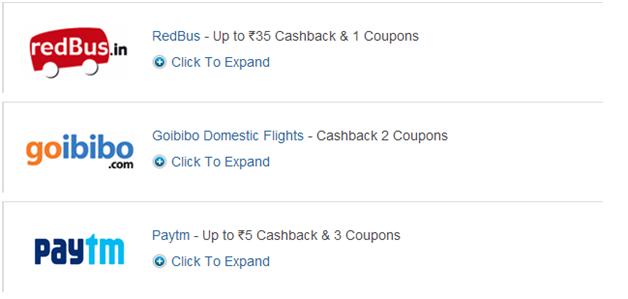 In India there are certain websites that provide a cashback for travel bookings over and above the discount as well. Although the cashback savings might not be as high as the discount coupons you might find on the earlier mentioned coupon sites, but none the less, a penny saved is a penny earned.
 "We encourage our users to check flights & hotel deals at our site, before they make a booking. The main advantage is that, they get numerous options to choose from and ultimately helps them crack the best deal. It's always advisable to compare than to just stick around one offer." says Vikash Khetan, CEO, CouponzGuru.
 By looking at these three aspects before planning your trip online, you will surely be able to save some more money to spend it on your shopping while travelling.
(Disclaimer: The opinions expressed within this article are the personal opinions of the author. All information is provided on an as-is basis. The information, facts or opinions appearing in the article do not reflect the views of Techstory and Techstory does not assume any responsibility  for the same.)
Comments
comments