We speak to a number of startup founders and one thing that most founders tell us is how challenging it is to recruit and keep good people on the team, to build an A Team. In this article we look at how some very successful entrepreneurs have tackled the recruitment challenge !
Samir Khadepaun, CEO of Mobikontech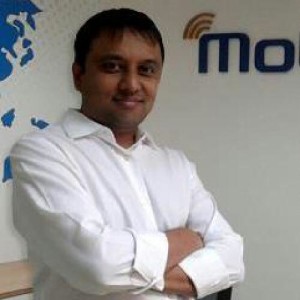 Mobikon Technologies is a very well know name in the area of digital marketing solutions. Started in 2009, the company now operates from India and Singapore and offers an integrated digital marketing and customer engagement platform for the hospitality industry. (Read full story here)
Okay lets face it, as a startup you really cannot offer your employees what a bigger brand can offer. A big AC cubicle, a nice brand name, multiple canteens and other benefit ! You really can't compete with that. But you have to understand that as a startup, you have something to offer that the bigger brands don't. As a recruiter in a startup, you have to be able to sell your vision to the team. You have to be able to make people a part of your dream. You have to make sure that the aspirations of every individual in your team is aligned to your dream. You have to make sure that you give your team a sense of ownership, empowerment and the freedom to build things. All these things, a big company cannot provide. As a startup, this is your strength and you have to capitalize on it.

Also a lot of times, startups tend to compromise on the salaries they offer. As far as possible, I would say that you should not follow that path. As a startup, it is very important that you build a strong team. If you have to pay a little higher to build that team, you should go ahead and do that. Also, instead of salaries, offering equity is also taking up quickly in India. As a startup, you should focus on bringing a lot of innovation and experience to your team.

A lot of times startups are also approached by people who call themselevs, startup experts. You have to make sure that you focus on hiring the 'doers' instead of the 'managers'.
Raju Vegesna,Chief Evangelist, Zoho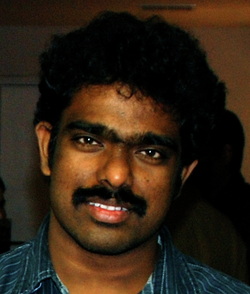 Zoho Corporation was founded in 1996, is located in Chennai, Tamil Nadu, India.  The company is currently headquartered in Pleasanton, California, USA with offices situated globally in major countries.Known to build awesome products for SME's Zoho is especially famous for it Zoho Office Suite which competes with the likes of Google and Microsoft Office Products. (Read full story here)
India has a huge amount of talent available that needs to be tapped into and managed well. Every company in India should think about grooming the talent for the long term. About 15% of employees of Zoho do not have a college degree. Zoho picks up talented kids from schools who cannot afford to go to college and grooms them at Zoho University. The company has been doing this for 9 years now. Taking such an approach has helped Zoho tackle the recruitment challenge and retain employees for the long term. Product managers in Zoho have been with the company for an average of 10 years.
 Amit Ranjan, Cofounder and COO of SlideShare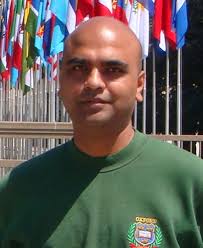 SlideShare is a Web 2.0 based slide hosting service where users can upload files privately or publicly in various formats. Slide decks can then be viewed on the site itself, on hand held devices or embedded on other sites. Launched on October 4, 2006, the website is considered to be similar to YouTube, but for slideshows. (Read full story here)
The biggest challenge a company faces, specially in India is putting together an A Team , holding it together and keeping the team inspired. The recruitment challenge has haunted startup CEOs for ages now. Startup CEOs are nothing but glorified recruiters. A large part of their jobs is to build an A team. As entrepreneurs, we are problem solvers. That is the instinct that drives all startups and that is how one should look at the people challenge as well.

Companies can try to work out the people problem by having processes which help in smoothly running any team. Once the right processes are in place, it is a matter of figuring our the bottleneck and trying to creatively solve this bottleneck.
Manish Sharma, Founder, Printo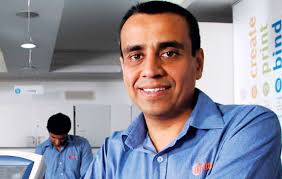 Printo offers customised visiting cards printing, brochures printing, business cards printing, personalized greeting cards, marketing collaterals, gift products and much more. (Read full story here )
What worked for us at Printo is that we were open to the fact that we did not know much about printing and were open to the idea of learning new things. We made sure that we brought in people who had the same attitude. We brought in only those people who were ready to learn anything.

As a recruiter, I have learnt from my mistakes and now I never hire for the wrong reasons. I have never tried to convince anyone that my company is better than anyone else. All I have done is tried to sell my dream. I have tried to tell them what they can achieve if they join the company.If people are convinced about my dream they join my team.

Another thing I have tried to avoid is hiring talent from your competitor. When a person knows certain ways of doing a particular task, it makes it difficult for him to unlearn and therefore makes it difficult for him to learn new things. And since you are trying to build something different, this usually does not work.

While recruiting any smart software product company founder will also understand that if someone says they have an offer from any other company, specially a services based company, then they have not really understood the game and are not fit for the startup environment. You really have to have the passion to create something new, something different from scratch. If your candidate has that desire that passion then he is the right fit.
Comments
comments