Abramovich said in a statement on the Premier League club's website that he had made the "very painful decision" that "pains" him.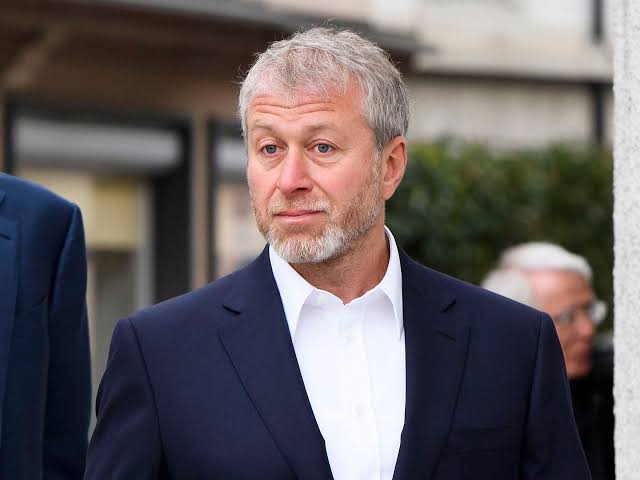 The Russian has stated that the revenues of the auction will be distributed to war victims and will not seek for "any loans to be repaid."
Following Russia's invasion of Ukraine, Abramovich declared on Saturday that he would hand over "stewardship and care" of Chelsea to its foundation trustees.
This fueled speculation that Abramovich, who has lent Chelsea more than £1.5 billion, will sell the club, and billionaire Hansjorg Wyss told Swiss tabloid Blick on Wednesday that he had been offered the chance to do so.
After the issue of fines was raised in Parliament, Wyss indicated Abramovich wants "to get rid of Chelsea quickly."
The 55-year-old Abramovich is accused of having close ties to Russian President Vladimir Putin, which he denies.
"All net proceeds from the sale," he stated, would be donated to "victims of the war in Ukraine."According to BBC Sport, Abramovich has already received proposals for Chelsea and believes the club is worth up to £3 billion.
The trustees of Chelsea's charitable foundation, who had not yet accepted to acquire control of the club, will no longer be requested to do so, according to BBC Sport. Abramovich was chastised for failing to mention Russia's invasion of Ukraine in his Saturday statement.
Chelsea's players were not informed about their owner's new statement until less than an hour before the team's FA Cup fifth-round clash against Luton Town.The Premier League squad came back and won 3-2 and go to the quarter-finals.
Chelsea was purchased for £140 million by Abramovich in 2003, and he stated in a statement that it was "never about business or money, but about sheer passion for the game and club."
Chelsea has been revolutionised since his ownership of the club, and he has set the standard for how much money is required to compete at the top level of the Premier League.
Abramovich has loaned the club more than £1.5 billion in all, which has enabled the team achieve tremendous success.
The team has won every major trophy available under his ownership, including the Champions League twice, the Premier League and FA Cup five times, the Europa League twice, and the League Cup three times.They won the Uefa Super Cup in August 2021 and the Club World Cup in February.
Under his ownership, the club hired 13 different managers and spent more than £2 billion on transfers.
Chelsea's women's squad has excelled under Abramovich's ownership, winning the Women's Super League four times, the Women's FA Cup three times, and reaching the Champions League final last season. World players such as Australia's Sam Kerr and Denmark's Pernille Harder have joined the club due to their high profile.
Comments
comments