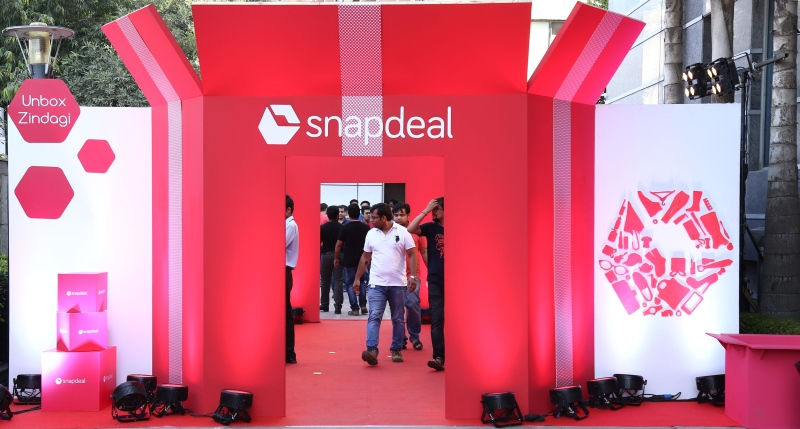 02 August 2017, India:
As Snapdeal is transforming into a new compact entity, top level executives have decided to quit. Amidst the layoffs and Snapdeal-Flipkart merger being called off, there's a sense of insecurity of jobs.
Vice-president product, Pradeep Desai; vice-president, engineering, Viraj Chatterjee and head of IT, Gaurav Gupta are some of the first names to have exited the company as per the report by ET. Earlier this week, business head of FMCG, Digvijay Ghosh and business head of general merchandise, Rahul Jain of Snapdeal had resigned. It is expected that many more from the product, IT and engineering division are to follow.
Related read- Jugnoo – Turning Profitable or Laying Off Employees as It Can't Afford to Keep Them?
Kunal Bahl and Rohit Bansal have firmly instructed their business and technical heads to restructure their teams and begin the paperwork for their layoff. This is massive, but it was coming. Out of 1,200 employees, only 200 have survived the job cuts.  Back in July 2016, Snapdeal had over 9000 employees, but the company asked about 7,800 people to leave without any notice. The employees were given one month's salary and one month's severance package, as opposed to three month's severance pay, promised in February.
Meanwhile, Snapdeal founders have support from one of the first investors in the firm- Kenneth Glass. He said, "Ten years ago, I believed in Kunal and Rohit's vision to create a successful company in India and was excited to be their very first investor. Today, I'm equally excited about the announcement introducing Snapdeal 2.0 and believe the future for Snapdeal is very bright and I'm thrilled to continue to be on this journey with them."
Reacting to that endorsement, Snapdeal co-founder & CEO Kunal Bahl told ET NOW in an email statement, "It is great to see the continued support from shareholders such as Ken who has been an integral part of our journey since our company started 10 years ago. Our team really appreciates the continued commitment of our shareholders to Snapdeal."
Now that Snapdeal-Flipkart merger has torn apart, Bahl and Bansal are positive on the outcome of their new, compact Snapdeal 2.0. They have the backing of the firm's early investor Nexus Venture Partners. Snapdeal will be able to financially sustain itself with the sale of certain non-core assets, the firm said in its statement. The company does not need additional funding and has a clear roadmap to making upward of 1.5 billion rupees ($23.4 million) in a year. (Image- NDTV Gadgets)
Also read- Snapdeal-Flipkart Merger Torn Apart