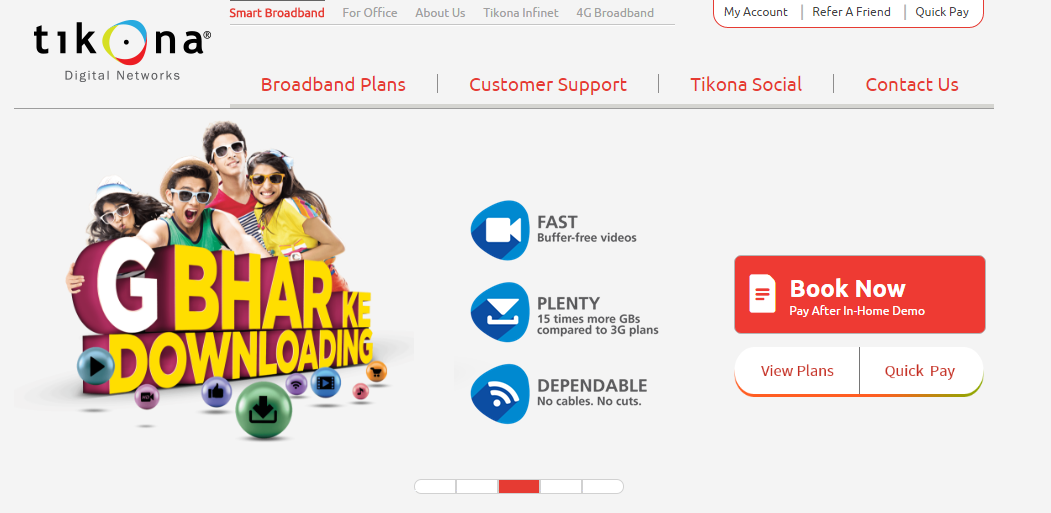 18 January 2017, India:
Tikona Digital Networks (TDN) has secured a funding in form of a commercial loan of $171 million from Overseas Private Investment Corporation, a US government development finance agency as per ET report.
After its latest technology investments, the company can produce 1GB of data for a mere Rs 5, said Prakash Bajpai, Founder of Tikona. It is looking to replicate its rollout in Varanasi in at least 60 more cities within the next 18 months, he said.
"Mobile telecom operators produce a GB of data at about Rs 60-70," said a senior telecom analyst to ET. However, the cost structure for mobile operators and home broadband operators will always be disparate because maintaining mobile continuity is costly.
Tikona offers secured wireless broadband services to home and enterprise customers in top 25 cities of India. TDN possesses an all India Class-A ISP license granted by the Ministry of Communications, Govt. of India. TDN envisions a powerful Broadband-enabled India and will make all possible contribution to make this happen.
TDN was founded in mid-2008 by veterans from the telecom industry, who have built some of the largest networks in India for mobile, enterprise, broadband and DTH services. Private equity companies Goldman Sachs holds 40% stake, Oak Investment Partners holds 20% stake, Everstone holds 10% stake, 4% by L&T Infrastructure Finance Company Limited and rest 26% is held by Tikona Trust which is spearheaded by Prakash Bajpai.