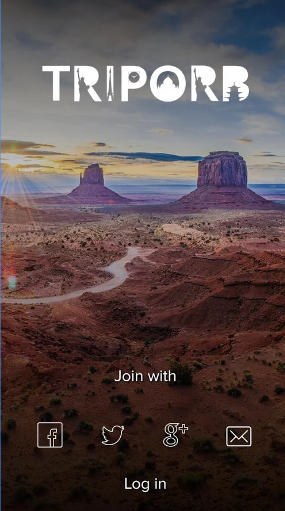 08 December 2016, India :
Kolhapur-based Travel tech startup Triporb has been selected for Facebook's FbStart programme.
FbStart offers a package of free tools and services designed to help early-stage startups build and grow their mobile apps. The selected startups will also get access to a community of developers, worldwide events and mentorship from the social networking giant.
Nikhil Shankar Dulhani told techcircle, "We noticed that deciding where to go is a huge pain point with users. People tend to travel to places they know of from their peers. So, your knowledge is confined. This is what we are trying to solve through Triporb."
Triporb is a mobile app that allows users to create its own travel book for other users to view and follow, it provides a beautiful and interactive platform for people who love to discover new places in different categories of their choice, Share travel experiences and socialize with other travelers traveling to the same place. Triporb also provides platform for travel agents to reach travelers community globally.
Previously Health tech startup AsepsisLife, Ed-tech startup KnudgeMe have been selected for FbStart Programme.
Also read-