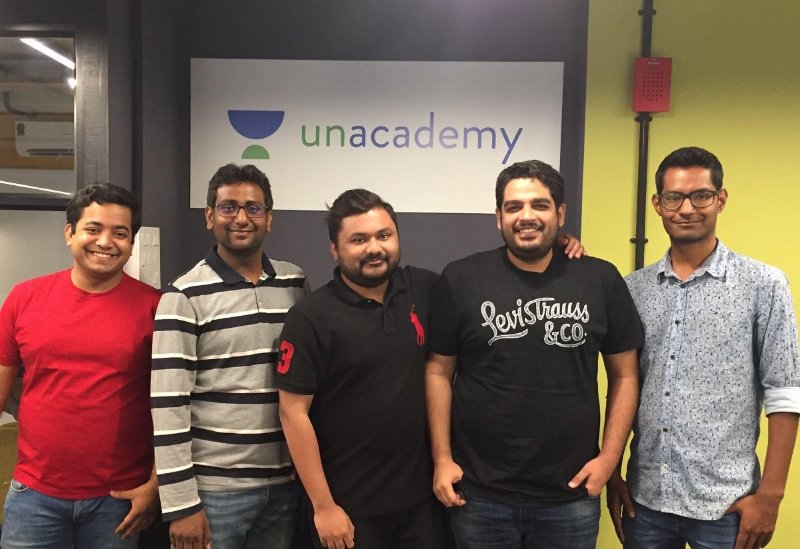 14 September 2017, India:
Bangalore-based online education platform Unacademy has raised Series B funding of $11.5 million led by Sequoia India and SAIF Partners. The round also saw participation from existing investors Nexus Venture Partners and Blume Ventures. Some early angel investors have exited Unacademy as per the report by The Mint.
Unacademy plans to utilize the fresh funds to expand content on personality development, new languages and job interviews. Started as a YouTube channel in 2010, Unacademy was founded by Gaurav Munjal, Roman Saini, Hemesh Singh and Sachin Gupta, and today also has a mobile app.
Gaurav Munjal, Co-founder and CEO, Unacademy says, "With this round of funding, we want to scale our technology to ensure that we build a global technology product. On the content side, we intend to onboard over 1,000 educators. We primarily have test prep content, the capital will be helpful in seeding content across different forms of learning."
Related read- OYO Rooms Raises $10 Million from China Lodging Group
Shailendra Singh, Managing Director, Sequoia Capital (India) Singapore Pte. Ltd., said in a release, "Sequoia India is inspired by Unacademy's vision to create a global platform that enables educators to create content and engage with learners. The missionary team at Unacademy is off to a tremendous start, achieving rapid early adoption and Sequoia is thrilled to be a part of their journey."
Alok Goel, Managing Director, SAIF Partners, said, "Unacademy democratizes access to personalized learning by connecting educators and students directly on its platform. We believe it has the potential to disrupt the status quo that limits access to quality education at a global level. With very limited investment, the team has built a strong brand and word-of-mouth reputation. We are delighted to support the team in realizing their mission."
Unacademy is an online learning platform that empowers educators to create courses on various subjects. The platform currently has more than 50,000 lessons online and over 1.3 Mn registered users and more than 4,000 educators. Over 25% of the educators are active monthly. It is also one of the largest education channels on YouTube India with 1 million subscribers. (Image- LinkedIn profile)
Also read- Sachin Tendulkar-backed Smaaash Raises Rs. 280 crore Funding from ECL Finance