If you've been curious about upcoming game releases for PS5 and PS4 in 2022, you're not alone. August 2022 is shaping up to be an exciting month for PlayStation fans.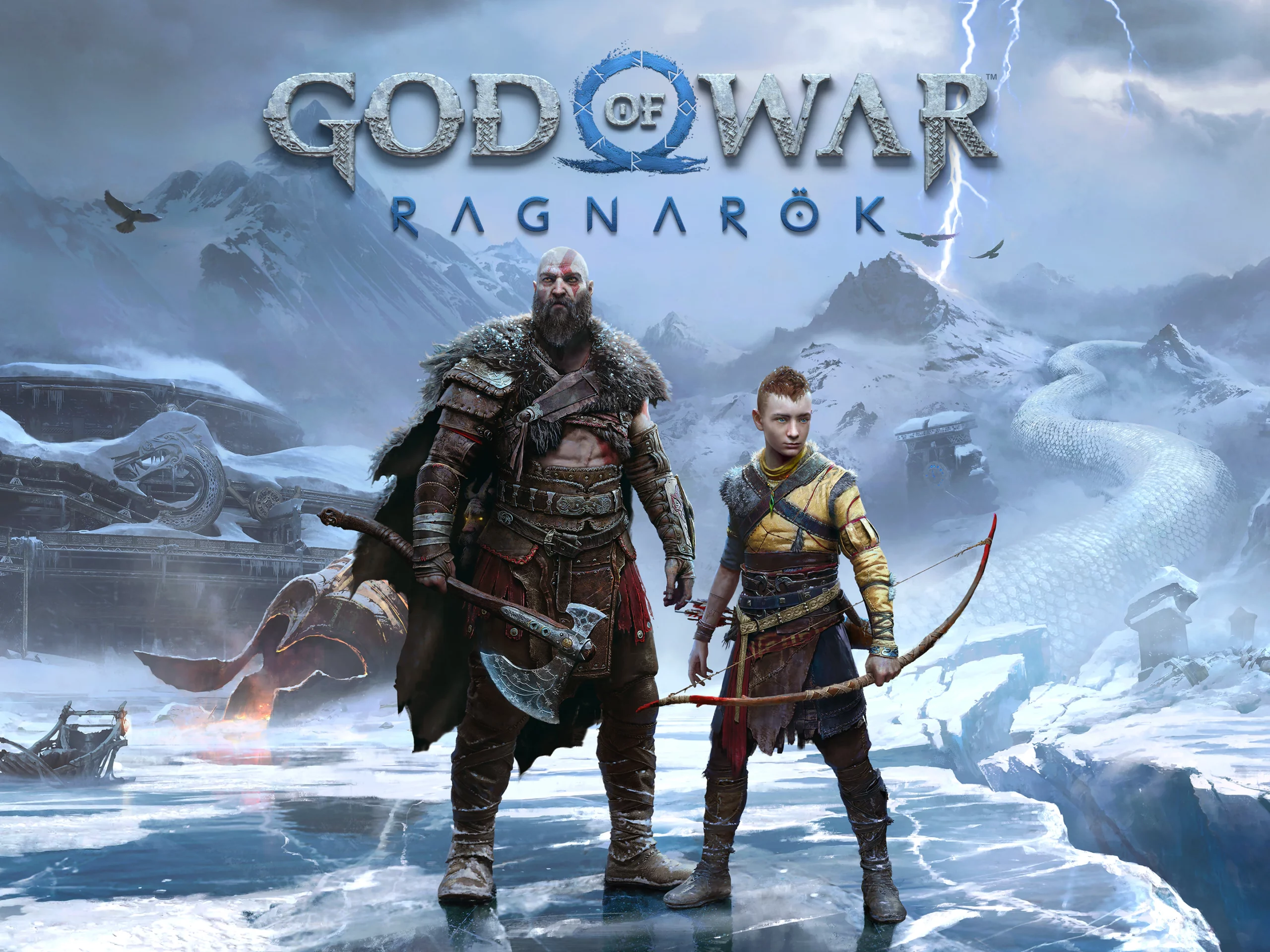 Although the PlayStation 5 has been out for some time, the reception so far has been positive. Many people have noted that the new console includes some quality-of-life improvements over the PlayStation 4, such as faster loading times, a solid-state drive, and a DualSense controller. The system also includes a number of different games, including the PlayStation 4 exclusive 'Uncharted'. So, what can you expect from the new console?
There's no shortage of exciting video games coming to PS5 and PS4 in 2022. The biggest games on the PlayStation 4 and PS5 this year will be free-to-play games like Overwatch 2. The Overwatch franchise is growing with new releases every month, and this year should prove no exception. The sequel to this game will feature a heavier dose of combat, but hopefully the same charm. Here is the list of games coming to PlayStation in 2022.
Upcoming Games In August 2022
August 2: Frogun.
August 3: South of the Circle.
August 4: Sword and Fairy: Together Forever.
August 5: Gigabash.
August 5: After Wave: Downfall.
August 9: Two Point Campus.
August 11: Cult of the Lamb.
August 11: Rumbleverse.
August 11: Arcade Paradise.
August 12: Super Bullet Break
August 12: Voyage.
August 12: Arcade Archives: Gun Frontier
August 16: Way of the Hunter
August 16: Rollerdrome.
August 17: Little League World Series Baseball 2022.
August 18: Thymesia.
August 18: We Are OFK.
August 18: RPG Time: The Legend of Wright.
August 18: Slaycation Paradise.
August 18: Cursed to Golf.
August 18: My Hero Ultra Rumble.
August 19: Cloudpunk.
August 19: Madden NFL 23.
August 23: Midnight Fight Express.
August 23: Saints Row.
August 23: Yars: Recharged.
August 23: Are You Smarter Than A 5th Grader?
August 23: Fallen Legion: Rise to Glory / Fallen Legion Revenants.
August 24: Path of Exile: Lake of Kalandra.
August 25: Miss Kobayashi's Dragon Maid: Burst Forth!! Choro-gon Breath.
August 25: SD Gundam Battle Alliance.
August 25: F1 Manager 2022.
August 25: I Was a Teenage Exocolonist.
August 26: Pac-Man World Re-PAC.
August 26: Soul Hackers 2.
August 26: Nexomon + Nexomon: Extinction: Complete Collection.
August 26: NHRA: Speed For All.
August 30: Inscryption.
August 30: Teenage Mutant Ninja Turtles: The Cowabunga Collection.
August 30: Tinykin.
August 30: Destroy All Humans! 2 – Reprobed.
August 30: Dusk Diver 2.
August 30: Aliens: Fireteam Elite – Pathogen.
August 30: Back 4 Blood: Children of the Worm.
August 31: Phantasy Star Online 2.
August 31: Phantasy Star Online 2: New Genesis.
Upcoming Games In September 2022
September: Fallout 76: The Pitt.
September 1: Chenso Club.
September 1: The Mysteries of Ranko Togawa: Murder on the Marine Express.
September 2: JoJo's Bizarre Adventure: All-Star Battle R.
September 2: The Last of Us Part 1.
September 2: Lego Brawls.
September 2: Made in Abyss: Binary Star Falling into Darkness.
September 6: Biomutant.
September 6: Circus Electrique.
September 6: Classic Racers Elite.
September 6: Disney Dreamlight Valley.
September 6: Life in Willowdale: Farm Adventures.
September 6: Mozart Requiem.
September 6: Temtem.
September 6: The Tomorrow Children: Phoenix Edition.
September 6: Train Sim World 3.
September 8: Alice Gear Aegis CS: Concerto of Simulatrix.
September 8: Steelrising.
September 8: White Day: A Labyrinth Named School.
September 9: NBA 2K23.
September 13: Isonzo.
September 13: Metal: Hellsinger
September 13: Windstorm: Start of a Great Friendship.
September 15: Despot's Game: Dystopian Army Builder.
September 15: Inertial Drift: Twilight Rivals Edition.
September 15: Outer Wilds.
September 15: SBK 22.
September 15: Wayward Strand.
September 16: Trash Sailors.
September 20: Construction Simulator – Extended Edition.
September 20: Evil West.
September 20: Soulstice.
September 22: The Diofield Chronicle.
September 22: Potion Permit.
September 22: Serial Cleaners.
September 22: Session: Skate Sim.
September 23: DreamWorks Dragons: Legends of the Nine Realms.
September 27: FIFA 23: The Ultimate Edition.
September 27: Hokko Life.
September 27: The Legend of Heroes: Trails from Zero.
September 27: Moonscars.
September 27: Tunic.
September 29: Pathfinder: Wrath of the Righteous.
September 29: Post Void.
September 29: Valkyrie Elysium.
September 30: Airoheart.
September 30: Blade Assault.
September 30: Bunny Park.
September 30: FIFA 23.
September 30: Lemon Cake.
September 30: PAW Patrol: Grand Prix.
September 30: Them's Fightin' Herds.
September 30: Truck Driver: Premium Edition.
Upcoming Games In October 2022
October 4: Alfred Hitchcock: Vertigo.
October 4: Overwatch 2.
October 7: L.O.L. Surprise! B.Bs Born to Travel.
October 7: Nickelodeon Kart Racers 3: Slime Speedway.
October 11: Kamiwaza: Way of the Thief.
October 11: No More Heroes 3.
October 13: WRC Generations.
October 14: Dragon Ball: The Breakers.
October 14: Saint Kotar.
October 14: Star Trek: Prodigy – Supernova.
October 18: A Plague Tale: Requiem.
October 18: Doctor Who: The Edge of Reality + The Lonely Assassins.
October 20: Warhammer 40,000: Shootas, Blood & Teef.
October 21: Persona 5 Royal.
October 25: Gotham Knights.
October 25: Mount & Blade 2: Bannerlord.
October 25: Seed of Life.
October 25: Yomawari: Lost in the Dark.
October 27: Signalis.
October 27: Star Ocean: The Divine Force.
October 28: Call of Duty: Modern Warfare 2.
October 28: Dungeon Munchies.
October 28: Resident Evil Village Gold Edition.
October 28: Resident Evil Village Winters' Expansion.
October 28: Resident Evil Re:Verse.
Upcoming Games In November 2022
November: Clash – Artifacts of Chaos.
November 4: Humankind.
November 8: Skull And Bones.
November 9: God of War Ragnarok.
November 11: Tactics Ogre: Reborn.
November 15: Farming Simulator 22: Platinum Edition.
November 17: Goat Simulator 3.
November 22: Ship of Fools.
Upcoming Game In December 2022
December 2: The Callisto Protocol.
December 8: Witch on the Holy Night.
December 16: Hello Neighbor 2.
December 31: No Longer Human.
Upcoming Games for 2022 and Beyond
January 24, 2023: Forspoken.
January 27, 2023: Dead Space Remake.
February 2, 2023: Deliver Us Mars.
February 10, 2023: Hogwarts Legacy.
March 24, 2023: Resident Evil 4 Remake.
April 20, 2023: Ad Infinitum.
June 2023: RoboCop: Rogue City.
Alan Wake 2.
Abandoned.
AEW Fight Forever
Arc Raiders
Arkanoid Eternal Battle
Arctic Awakening.
Asterigos.
Atomic Heart.
Aztech Forgotten Gods.
Batora: Lost Haven.
Berserk Boy.
Blazing Strike.
Blood Bowl 3.
Broken Pieces.
BROK the InvestiGator.
Clash: Artifacts of Chaos.
Commandos 3 HD Remaster.
CONV/RGENCE: A League of Legends Story
Cosmic.
Daymare: 1994 Sandcastle.
Deathverse: Let It Die.
Die by the Blade.
Dinos Reborn.
Disney Speedstorm.
Doraemon Story of Seasons: Friends of the Great Kingdom.
Dying: 1983.
Earthlock 2.
Eiyuden Chronicle: Rising.
Elderand
Encased
Escape Academy.
Far: Changing Tides.
Flashback 2.
Ghostbusters: Spirits Unleashed.
Goodbye Volcano High.
Granblue Fantasy: Relink.
Gundam Evolution.
Gungrave G.O.R.E.
Hell is Us.
Instinction.
The Invincible.
Island of Winds.
KartRider: Drift.
Kerbal Space Program 2.
Kitsune Tails.
The Last Oricru.
The Last Worker.
Little Devil Inside.
Monark.
Moo Lander.
My Time at Sandrock.
NFS
One Piece Odyssey.
Operation Highjump.
The Outbound Ghost.
Project Golden Nekker
Read Only Memories: Neurodiver.
Return to Monkey Island.
Ripout.
River City Girls Zero.
Rocksmith+.
RWBY: Arrowfell.
SacriFire.
Scars Above.
Scathe.
Sea of Stars.
Shadow of Conspiracy: Section 2.
Ship of Fools (Consoles & PC)
Six Days in Fallujah.
Sker Ritual.
Song of Nunu.
Sonic Frontiers.
Spiderheck.
Star Trek: Resurgence.
Stray Blade.
SwapStar.
Sword and Fairy 7.
Tchia.
The Texas Chain Saw Massacre.
There Is No Light.
Trifox.
Turbo Kid.
Turbo Overkill.
Valthirian Arc: Hero School Story 2.
Vroom! – Obstacle Racing.
Wanted: Dead.
Warhammer 40,000: Shoots, Blood, & Teef.
War Hospital.
Whisker Squadron.
The Witcher 3: Wild Hunt Complete Edition.
World of Outlaws.
WrestleQuest.
Yuppie Psycho: Executive Edition.
Aliens: Dark Descent.
Alterborn (PlayStation)
Antro.
Arise of Awakener.
Assassin's Creed Infinity.
A Tale of Paper.
Avatar: Frontiers of Pandora.
Axiom Verge 2.
BATS.
Beyond Good and Evil 2.
New BioShock Game.
Black Myth: Wukong.
Blacktail.
Blasphemous 2.
Blast Brigade vs. the Evil Legion of Dr. Cread.
Blizzard's Survival Game (Consoles & PC)
Block'em.
Bloodstained: Ritual of the Night Sequel.
New Bungie Game.
Cassette Beasts.
The Chant.
Codename: Final Form.
Crimson Desert.
Crossfire: Legion.
The Cub.
The Dark Pictures Anthology: The Devil in Me.
Dead Island 2.
Deathrun TV.
Deep Down.
Diablo 4.
Disaster Report 5.
Disciples Liberation.
Dragon Age 4.
Dragon Quest 12: Flames of Fate.
Dragon Quest Treasures.
Echoes of the End.
Eiyuden Chronicle: Hundred Heroes.
The Elder Scrolls 6.
eSports Boxing Club.
Eternights.
Everspace 2.
Exoprimal.
The Expanse: A Telltale Series (Consoles TBA, PC)
Final Fantasy 16.
Fire Commander.
Flintlock: The Siege of Dawn.
Fractured Veil.
Gangs of Sherwood (XBX/S)
Ghost Recon Frontline.
Ghostrunner 2.
Gothic.
Grand Theft Auto 6.
Graven.
Harold Halibut.
Haunted Chocolatier.
Hunt the Night.
Indiana Jones Game.
Inner Ashes.
Iron Harvest.
Keo.
Kingdom Hearts 4.
King of the Hat.
Kona 2: Brume.
Lab Rat.
Layers of Fears (PS5,)
Leap (PS5, PC)
The Library of Babel.
Lies of P.
The Lord of the Rings – Gollum.
Lords of the Fallen 2.
Lost Soul Aside.
Luto.
Madison.
Magicians Dead: Force of the Soul.
The Many Pieces of Mr. Coo.
Marvel's Midnight Suns.
Marvel's Spider-Man 2.
Mega Man Battle Network Legacy Collection.
Metal Slug: Awakening.
Miasma Chronicles.
Minecraft Legends.
Monster Boy and the Cursed Kingdom.
Neko Ghost, Jump!.
New Just Cause Game.
New Mass Effect Game.
New Metro Game.
Norco.
Open Roads.
Outcast 2.
Painkiller.
Panzer Dragoon 2 Zwei: Remake.
paradise Project.
Payday 3.
Persona 6.
Pragmata.
Prince of Persia: The Sands of Time Remake.
Project 007.
Project Awakening.
Project Buramato.
Project EVE.
Project Magnum.
Project Q.
Quantum Error.
Ravenswatch.
Rivalia: Dungeon Riders.
River City Girls 2.
Robodunk.
New Saints Row Game.
Season: A Letter to the Future.
Serious Sam 4.
Session.
Shadow Man Remastered.
Shin chan: Me and the Professor on Summer Vacation.
New Skate Game.
Slitterhead.
Soup Pot.
SpongeBob SquarePants: The Cosmic Shake.
Star Trek: Prodigy – Supernova.
Star Wars: Eclipse.
Ubisoft's New Star Wars Game.
EA's Star Wars FPS Game.
EA's Star Wars Strategy Game.
Star Wars Jedi: Survivor.
Star Wars: Knights of the Old Republic Remake.
Stray Blade.
Street Fighter 6.
Suicide Squad: Kill the Justice League.
System Shock.
The Talos Principle 2.
Terminator Survival Project.
Terror of Hemasaurus.
Test Drive Unlimited Solar Crown.
Thirsty Suitors.
Trifox.
Tuesday Morning.
Two Worlds 3.
New TimeSplitters Game.
Vampire: The Masquerade – Bloodlines 2.
Warhammer 40,000: Space Marine 2.
Welcome to Empyreum.
Whalefall (Consoles, PC)
What The Duck.
New The Witcher Game (TBA)
Wild.
The Wolf Among Us 2.
Wolverine.
Wonder Woman.
Yakuza: Like a Dragon Sequel.
Tony Hawk Game
Until Dawn Remake
Comments
comments