It is no secret that the payment industry today is growing at a rapid pace. As consumer behavior changes, payment gateways need to continuously introduce new and dynamic features to keep up with the consumer expectations. Today "selling only payment gateway" does not work. Customers need value added services.
The payments industry is transforming big in 2018. The competition among payment channels is intensifying and smart payment solution providers are taking drastic measures to provide value added services. The modern way of money transfer is payment apps, because of its obvious benefits.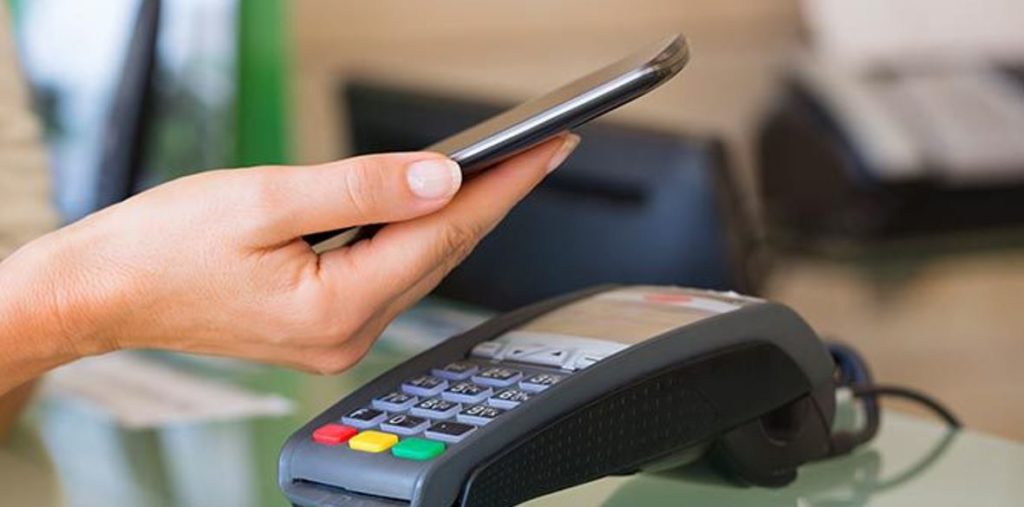 With the adoption of latest technologies and trends, payment gateway providers are consistently working towards making convenient payments system available for customers while driving scalability and automation. They strive to give an end to end payments solution rather than just a gateway.
They are even working on apps for Android and iOS that come loaded with a lot of features which are integrated to have the customers experience the best with their phones. In this article, we list out some of the features that makes the payment app so popular:
SignUp and KYC process
These apps enable quick onboarding with a completely Online KYC process with quick verification. Customer can get started with a PAN card and bank details for the KYC process which is now quick and fully digital.
For your knowledge (if you didn't know), it is mandate for all banks and wallet provider companies to follow some customer identification measures – known as Know Your Customer (KYC) process. This feature helps in identifying theft, fraud and money laundering.
EasePay
Also, smart solution providers are allowing customers to enter the amount with personal details on custom field values and accept online payments via Android based apps.
Scan and Pay
Another valuable feature is scan and pay. With the app on your Android phone, choose 'scan to pay' option on the dashboard, and the app will enable your phone camera, and you can scan merchants Quick Response (QR) Code and make the payment to the merchant.
This feature allows merchants to receive electronic payments without having the need for a POS machine or and EDS.
QuickPay
Share an easy payment link with fixed amount and purpose of payment, and accepting payments becomes absolute breeze. In order to use payment links, you have to complete a one-time registration and that's it!'
This method is instant and available 24*7, to collect payments from people without the hassle of bank account number, bank documents or any other registrations or fees.
Request link for payment
The model of payment should be driven by the preferences of your customer. If you're serious about making it easier, you have to cut down all the unnecessary steps involved in payment. With smart android apps for payment you can simply enter customer details, amount and request the customer to pay online. The request can be sent using email or SMS icons. It's that simple!
Create Product Links
No Website? No problem, it should not stop you from selling, right? Create multiple stores as you require with no setup and support charges. All you have to do is create your products, add it to your webstore, and share your webstore link with your customers through any social media platform that you prefer, and get paid online.
You can sell physical items, digital items, event tickets or services.
Email and SMS Marketing
Retain your customers with Email and SMS marketing. You get the power to send SMS / Email/ to keep your customers engaged. With regular messages and timely notifications in the app customers can review and pay invoices online/in-app from the comfort of their own homes or on the go.
Sales and Cancellation
Sales and cancellation option enabled in these apps allows you to view your transaction details right there in your app. The advanced dashboards gives emphasis on payment reconciliation and real time information on your sales & cancellations data.
The refunds happen from the same dashboard and you also get analytics that gives you exact measurement of your data and ROI. Once the refund goes to our acquiring bank, the solution provider enables refunds to the customer generally in 6 to 7 working days.
Refer and Earn
Many payment gateway providers offer a referral program through which you can earn money on each successful reference. To get this offer, you have to share your refer-link and the invited friend must install it for the very first time on his/her cellphone. Though the policies vary from provider to provider.
Event hosting and attendance tracking
Logistical pains often stem from manual payment. These Android apps make collecting event fees convenient for attendees and planners alike. The features are not limited to the payments and transaction, but also you can have the notifications to track the record of the event attendance, and analyze event's success. Isn't it cool?
AppStore
It offers Value Added Service (VAS) for online payment gateway merchants like payment failure notification, marketing SMS, marketing email, webstore, among others.
Credit point
This feature facilitates merchants in reaching to their customers. It allows them to use these credit points to send emails and SMS to their customers and will be used as the currency for any future services that Easebuzz, an online payment gateway, offers.
Push notifications: It is an effective way to re-engage with your users even when the app is closed.
It's important to understand what the customer is looking for. There are many amongst us who avoid using online payment because it asks for the bank account details, or for that matter, even card payments, you have to share your card number, validity, CVV, which is of course not the most convenient way.
By offering your customers a way to easy check out and payment, eliminate their need to re-enter login, bank details, and other important information, and help reduce cart abandonment.
There are many plenty of fish in the sea. Conducting a research on your own will definitely bring you benefits. Your ultimate goal should not be only providing a payment solution for your customers, but choosing the right partner who can help you exceed your customer satisfaction and create wonderful experiences.
Also Read: Evolution Of Payment Gateways In India
(Disclaimer: This is a guest post submitted on Techstory by Rohit Prasad, Co-Founder & Director, SRV Media and EaseBuzz. All the contents and images in the article have been provided to Techstory by the authors of the article. Techstory is not responsible or liable for any content in this article.)