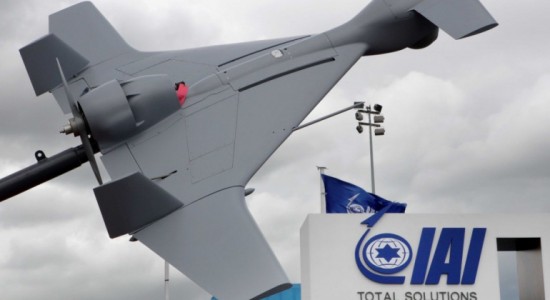 06 June 2017, India:
Wipro Infrastructure Engineering (WIN), a unit of Wipro Enterprises, and Israel Aerospace Industries (IAI) will set up a factory to make composite aerostructure parts and assemblies for aircraft makers as per the report by Business Standard.
Pratik Kumar, CEO of Wipro Infrastructure Engineering, said IAI has a strong tradition of technical expertise and enduring client relationships with leading OEMs and tier-1s in the aerospace and defense domain. "This partnership will not only strengthen our presence in the growing aerospace sector and standing as a partner of choice for global OEMs and tier-1s but will also help us explore emerging business opportunities in key markets," he said.
"We will set up a manufacturing facility in Bengaluru with IAI to make composite structures for global aircraft makers and tier-1 suppliers as per the defense offset guidelines of the Indian government," said the subsidiary of Wipro Enterprises Ltd.
Related read- Flying Car FAQs: When Can Your Car Really Fly?
Shlomi Karako, EVP and general manager of the commercial aircraft group, IAI, said India is a major strategic customer of IAI. "We look forward to assisting Wipro in building its composite facility with know-how and technologies that we will provide in the near future as part of the Indian government's 'Make in India' initiative and plan to expand the collaboration even further in the future," he said.
The Bengaluru-based Wipro Enterprises is a global hydraulic solutions provider and a separate entity of the global software major's group. The facility would also supply the parts to IAI for meeting its compliance requirements, ET reported.
As aerospace industry is strategic, the subsidiary had set up an aerospace actuator making facility in the Special Economic Zone (SEZ) at Devanahalli on the city's outskirts in 2013. (Image- voicendata.com)
Also read- Wipro Buys Minority Stake in Israel-based Insights
Comments
comments