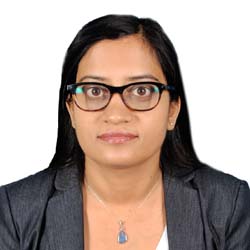 8 November 2016, India :
Bharti Airtel, One of India's largest telecommunications services provider, today announced the appointment of Vani Venkatesh as CEO – Retail.
Vani will be responsible for driving Airtel's retail strategy to deliver a seamless and world-class customer experience across retail touch points.
Vani takes over from Rohit Malhotra, who after spending over nine years with the Company in various senior positions, has decided to pursue opportunities outside of Airtel.
Commenting on the appointment, Gopal Vittal, MD & CEO (India & South Asia), Bharti Airtel said, "We are delighted to have Vani on board and are confident that her rich experience will add to our initiatives to ensure customer delight across our retail points. I wish her all the best for her new role. I would also like to take this opportunity to thank Rohit for his valuable contribution to the company."
Vani Venkatesh brings with her over 19 years of work experience. In her last role, she was responsible for the medical nutrition business at Abbott Healthcare (India). Prior to Abbott Healthcare, she worked with McKinsey & Company, where she led projects across industries, helping her clients to plan and implement successful retail strategies. She began her career with Hindustan Unilever in the Finance division. Vani is an MBA from Indian Institute of Management, Bangalore. She is also a qualified CA, Cost and Works Accountant and Company Secretary.
Bharti Airtel Limited is a leading global telecommunications company with operations in 18 countries across Asia and Africa. Headquartered in New Delhi, India, the company ranks amongst the top 3 mobile service providers globally in terms of subscribers.
Also read-