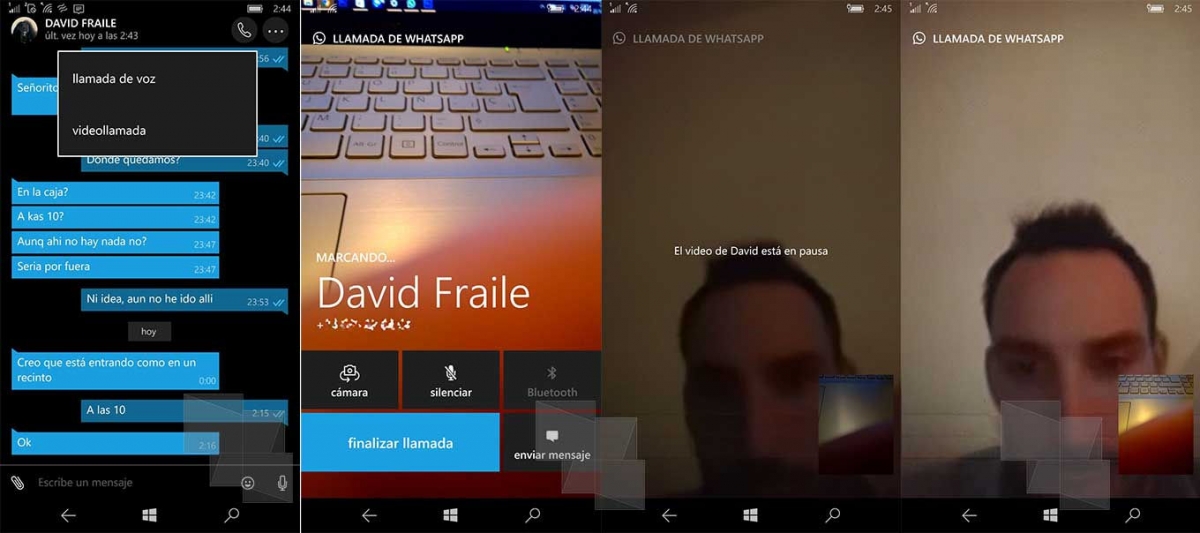 22 October 2016, USA :
Finally the moment that everyone was waiting for has arrived, WhatsApp has started testing Video Calling on Windows phone for now. It's still in beta version, but soon we'll get to see that come into the latest update.
The Windows Phone users can update their app to see the feature getting available, but remember, the call receiver on the other end also needs to be on the Windows Phone OS, otherwise the video call won't go through.

However, the video calling feature is yet to roll out on Android or iOS-based phones. As per reports the features will follow on these devices soon, but its unclear on any timeline.
As one clicks on the call button, on the windows phone, both Video and Voice call options appear. You can even mute or swap between the front and rear cameras during the video call.
There are lots of interesting things coming up in the latest update. A recent WhatsApp update added several new camera features for the user, reports the Independent. These new features allows a user to add emoji to the images. The update also brings a new way to add a user to group conversations and some Snapchat-like features lined up as well.
Spanish website was the first to report about the WhatsApp video calling feature. Source/Image- OneWindows.es
Also read-
Comments
comments