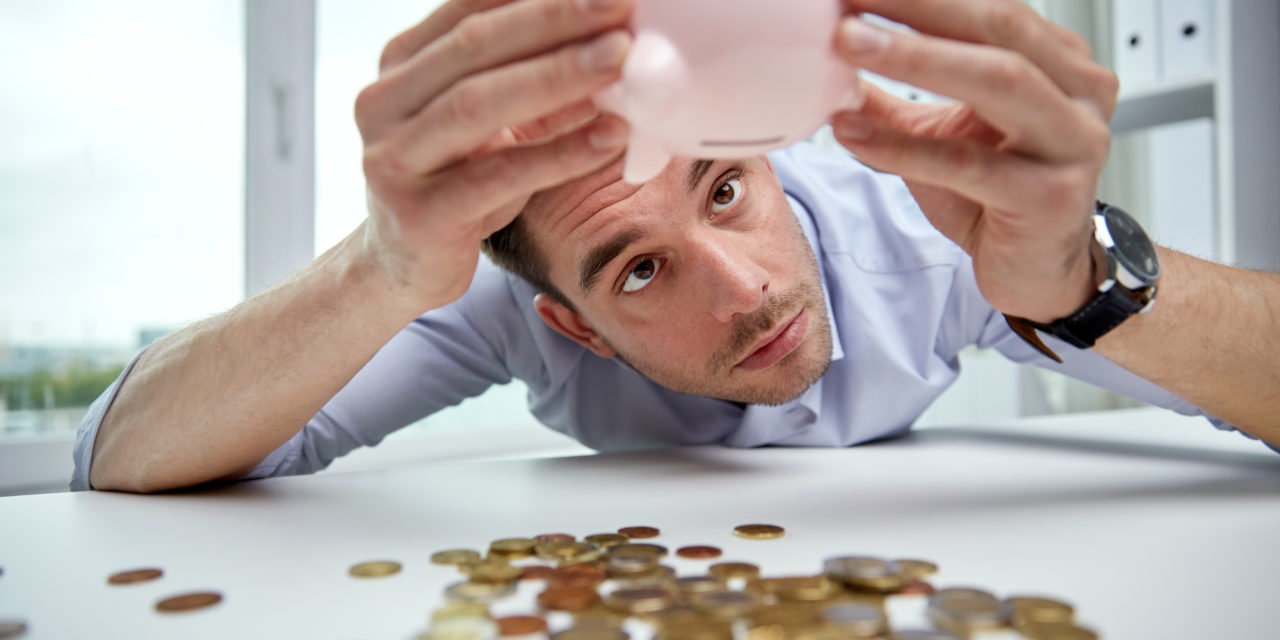 Are you an entrepreneur?
Then you must be busy in doing everyday activities like growing your business, optimising your product/services, accomplishing your goals. Nothing is exciting as starting your own business and be your own boss. Starting your own business is one of the most rewarding activities.
When your hands are so full with other things, it's not easy to stay on top and work out your financial plans unless you are a financial whiz. Personal or business on both fronts the pain of poor financial planning cuts deep.
Although it's a hard fact to face that majority of people are not good at managing their finances. Finance is the most common region for startups to make mistakes. In fact, if you didn't make any mistake regarding your finances as an entrepreneur that would be more surprising.
Even for a financial whiz creating and managing financial planning can be challenging. When it comes to startup success, there is no surefire playbook.
What financial mistakes has your startup made? Have you learned anything from these mistakes?
Some issues are inevitable, but it's pretty simple to avoid the financial mistakes while growing your business. Here are some financial mistakes that sink startups and the fixes to avoid ending up underwater:
1. Faux pas of your cash burn
Cash burnout rate refers the amount of capital you regularly required to run your business. According to a survey, the business owners underestimating the expenses. Without a stable burn rate, you are not able to achieve your milestone before your money runs out. It is easy to miscalculate the cash you will be required on a monthly basis.
Fix: Pour over your finances, leave no stone unturned. Keep track of all of your expenses will help you to manage the cash flow of the business. A bottom-up projection will give you a more realistic gauge than a top-down forecasting that how much money you need to get going.
2. Bad hiring decisions
One of the biggest expenses of the business is the people they are hiring. Employees hiring too quickly is the big mistake many startups make. Too many employees hiring is a huge drain of funds.
Hiring is something that even big companies fail to manage. Hiring the experienced people is necessary for a start-up for smooth functioning which is not looked after by most of the employees.
Fix: A successful hiring includes high-quality employees. The cost associated with the hiring employees can be significant; you can save on staffing cost by hiring potential candidates as opposed to experienced. Hiring people just for the sake of experience is totally waste of money.
Related Read: Building Your Most Important Growth Strategy – Hiring
3. Expeditious expansion
Business expansion is definitely a good thing as it's a validation of the business idea. But it can turn into hazards is growth comes in the way of running the business correctly. Sometimes things go wrong even if you are giving your best for running the business. Expanding your business too quickly could be the reason for the economic downturn, loss of a client.
Fix: Thinking things will just get better; you just need to review the situation with a cool head. Reacting too quickly and delaying the inevitable, evaluate both that might help you to avoid these unfortunate events.
4. Reckless market understanding
Market understanding is the only way to get success in the business. If you don't understand your market that may lead to mispricing your products or services. The entrepreneurs often ignore the important factors while putting a price on their products or services.
Fix: Being a business owner you need to understand the not only the business but also the entire market. You can't control all the external factors, but you can control the internal factors associated with the response of your business. Price your product at a price that reflects its value and also consider the market position and the real value of the product.
5. Doing your own finances without financial mentor
Think carefully before spending time on something on which you no need to. Entrepreneurs think they can handle all the financial matters, but probably that is the biggest mistake the entrepreneurs make. Even if you have the accounting skills to manage the day to day accounting and bookkeeping, it's not good for your time.
Fix: Don't manage your finances yourself to reduce your cost structure.You need a CFO to manage your business finances strategically. Consult the financial advisor that will help you to control your expenses and purchases.
Related Read: 5 Startup Mistakes You Should Not Repeat To Avoid Your Pitfall!
(Disclaimer: This is a guest post submitted on Techstory by the mentioned authors. All the contents and images in the article have been provided to Techstory by the authors of the article. Techstory is not responsible or liable for any content in this article.)
Image Source: bisvas.net
About the author
Limiting her in few words would be a herculean task. Kapila Tanwar Likes to add some zing to the story. When not writing, she loves to watch movie. She especially enjoys being a fashionholic. Affiliated with QuickCompany which deals in Company Registration, Trademark Registration in India, Company Search, Trademark Search and Other Legal Activities.