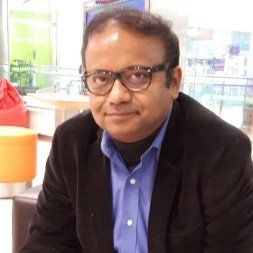 06 January 2016, India:
Amazon's Director and Head of Human Resources for India operations Kinjal Choudhary has left the company as per the ET report. He handled 25,000 employees at the fulfillment and Logistic team at Amazon.
Mr. Choudhary has a huge experience in this field as he previously worked with ITC limited, Hindustan Unilever, PepsiCo.
"We haven't made any recent changes to the Amazon India operations structure, with the last significant change almost a year back when we combined the Fulfilment and the Transportation businesses to form Amazon India Operations for a scalable and seamless customer experience. We have continued to add people and resources across multiple roles and locations to support this rapid and immense business ramp up. As is natural in any large corporate, there have also been some who moved on to pursue opportunities outside the company," said an Amazon India spokesperson in response to a detailed email query by ET.
"There is a process of decentralization being followed by ATSPL which will help quick turnaround and a larger team for the logistics unit.The management exits are a part of the vision that Amazon India has for its logistics network," said a source aware of the developments in the company while speaking to ET.
Comments
comments