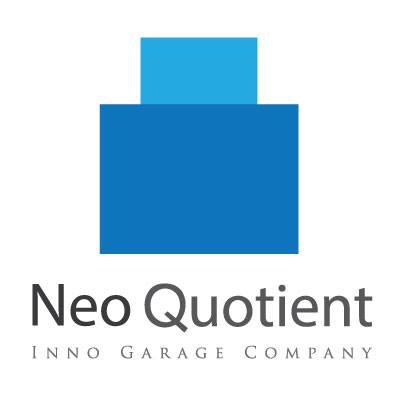 Neo Quotient is a skill assessment and improvement platform based out of Hyderabad, India. The company works in the areas of child skill development. The focus is to improve intelligence of students and give them access to compete with their peers in a gamified environment.
It is said that our human brain has the capacity close to 2.5 petabytes in computer memory language, that's like a million gigabytes. To make it further simple, it's like storing 3 million hours of TV show, for which you have to watch the TV continuously for over 300 years to use up all the memory space. Even if we consider the ten percent of the brain myth, we should be able to store enough information to last a life time and let us be the grandmasters of every quiz challenge that's put ahead of us. In reality, all we remember from our storage are utterly useless most of the times, and the important ones remain hidden in a secret safe and how do we crack open that safe?
There are skill development platforms that are trying to bridge the gap between what the students have studied and what they have learnt. Yes, there tends to be a difference between the two, when you can't remember what you have learnt, then studying becomes synonymous to skimming the book. Neo Quotient also aims to tap this market of knowledge and skill development amongst students with their technology and unique techniques in intervention based education.

Inno Garage(Branding and Consulting company) , the parent company rebranded its quizzing platform Neo Skill Development to Neo Quotient, as they wanted to be a  part of the holistic development of the students. They have questions covering around 200 topics formed by subject experts in different modules. This is not only going to help the students for quiz competition, but also in their medical/engineering entrances also graduates looking to crack competitive exams or for job opportunities can use this platform to improve their general awareness scores.
They keep skill development as a broader concept and are focussing on individual aspects like specific test preparation, language excellence, subject proficiency, etc. They feel that training students right from their young age will help them to assess and improve their skills better.There are so many other companies working on the same platform, the difference with Neo Quotient is their approach to the students and the methodology used.
Neo Quotient Facts
Venture Started: August 2012
Founders: Nikhil Kuruganti and Harish Venkatesh
Headquarters: Hyderabad
Competitors: Testbook.com, Toppr.com, etc
Target Audience: Students of class VI to X
Registration Achieved: 25000+
Success Rate: 97.34%
Funding: USD 35000 in 2 rounds
Students will be quizzed and tested across innumerable topics and is then provided with feedback on his test along with the solutions. They also have an access to a vast knowledge bank that will help the students improve their skills. Students can engage in group studies and share viewpoints using the discussion forums. Game zone helps the students in playing interactive games with other students that helps in overall neural development. Their approaches include,
Pragmatic Thinking: Kids learn through application oriented methodologies that suit their probing skills.
Time Management: They help the kids to manage the speed, time and prioritizing the tasks.
Fun Way to Learn: The kids will explore knowledge though as a game. This will take away stress and helps them learn without any stress.
Neo Quotient also provides
Real Time Analytics: They provide real time analysis showcasing the strengths and areas of development of a child so that the parents and the child know where to invest their energies for a holistic improvement.
Knowledge Bank: They have a Knowledge Bank which contains the solutions for each question and additional resources to utilize the knowledge available for subsequent challenges.
Gamification: The product is gamified enabling the students to play while they learn. This helps the students spend more time, interact with the system better and in learning faster.
Leader Boards: One of the best ways to improve and succeed is by encouraging healthy competition not only against others but also against oneself. They have also created a reward system for those who lead the leader board on a monthly, quarterly and an annual basis.
They are looking forward to spread to tier-II cities in India and a couple of countries in this year. They are very keen on reaching out to remote villages that have limited access to educational resources. They are also working on associating with like-minded individuals and organisations that can help in this process.
Similar Reads:
Some Interesting Ed- Tech Startups To Watch !
Nittio Learn – An Innovation In Education System, Revolutionizing The Way Teachers Teach !
Fastest growing Company of 2014 – iProf – Is Making Education Available To Everyone In India !
How Meritnation Created India's Largest Online Educational Enterprise !
EduSports – Providing holistic education to children though the magic of sports !
Orion Edutech – Bridging the skill gap between academia and industry requirements