Lybrate (healthcare communication and delivery platform) has been drawing attention of Indian Startup ecosystem lately. It all started with Lybrate raising $10.2 M funding from Tiger Global, Nexus Venture Partners, Ratan Tata in July, 2015. Next, the company won "Innovative Start Up of the Year" award at Entrepreneur India Awards 2015. Followed by, Lybrate tied up with Indian Medical Association as Digital Partner to provide technical excellence to doctors. And so far last but not the least, Lybrate adjudged as "Most Promising Start Up of the Year" at VCCircle Healthcare Awards 2015 is quite a feather in Lybrate's cap.
This has come amidst all the odds. In India, healthcare industry is yet far from reality to be revolutionized by technology. Medical consultation forms one of the most important parts of a human life. In spite of the criticality of this aspect, medical consultation and treatment remains one of the most unorganized sectors in our country. This sector also remains far away from technology adoption. However, penetration of technology platforms, mobiles and better accessibility to internet is changing the scenario. Now, we see a number of ventures working in this area today. Practo is already Asia's leading healthcare platform with presence in India, Singapore, Philippines and Indonesia.
Lybrate is yet another of India's leading firms working in the space of connecting doctors and patients. The growth graph exhibited by Lybrate is exponential. Lybrate app today has more than 80,000 doctors registered on the platform. Everyday more than 100,000 users use their platform for health related queries and updates. The company today is a team of 70 people led by Saurabh Arora who is the CEO of the company. The company was founded by Saurabh Arora and Rahul Narang. Read the full Lybrate story here- Communication Platform Lybrate Makes Doctors Accessible To All Of India!
Today, Lybrate is India's fastest growing mobile healthcare delivery platform. Lybrate has pioneered a communication healthcare platform that connects patients and doctors in an unprecedented way. The Lybrate mobile healthcare app empowers patients to get the right advice at the right time, and allows doctors to touch more lives and help patients with their extensive knowledge.
Lybrate has now been roped in as the digital partner by the Indian Medical Association (IMA) to educate the over 2.5 lakh doctors under its fold. Read more- To provide technical excellence to doctors, Lybrate ties up with Indian Medical Association as Digital Partner.
We interviewed Lybrate's CEO Saurabh Arora to discuss "How is Lybrate approaching their growth that is making them so successful?". Saurabh talked about his personal experience, their hiring and growth strategy in interaction with Techstory.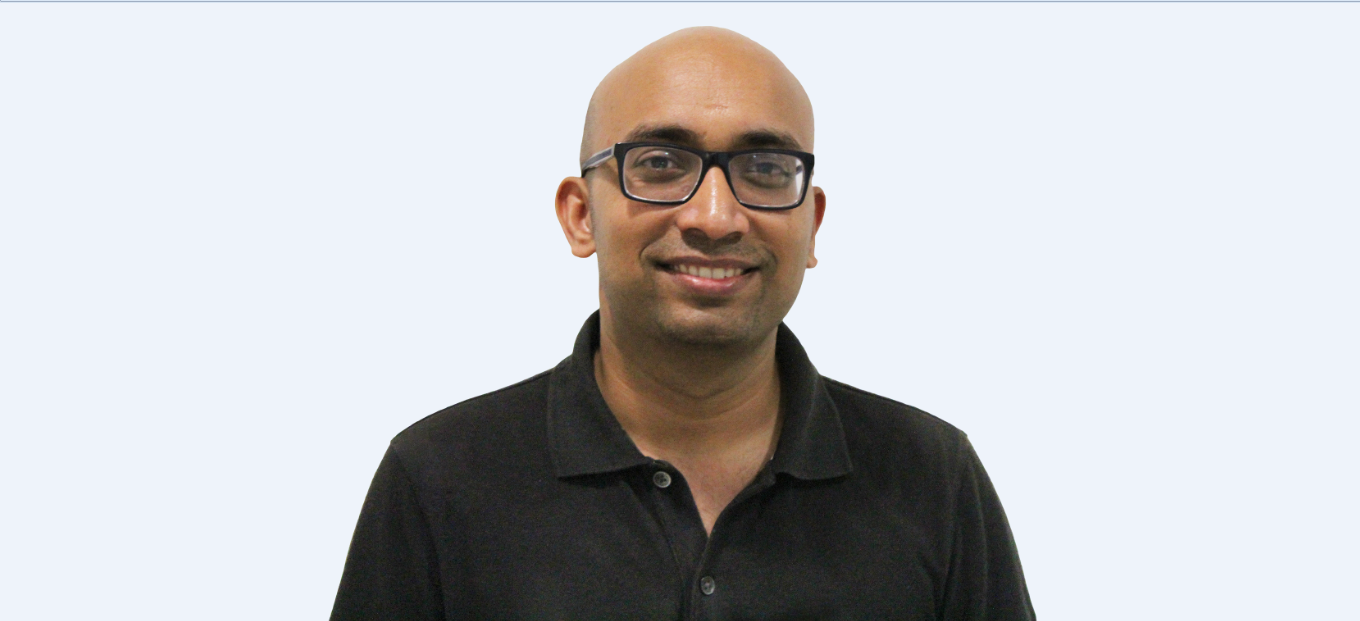 "It's been an overwhelming ride so far. We just moved to our new office- a bigger one to accommodate the ever-expanding team. Earlier it was about 2-4 colleagues trying to get the platform to its shape. Now here we are, building an organization and scaling the operations. So far it's all great, I would say" Saurabh comments on success.
The hiring strategy Lybrate is going after
At Lybrate, most of the new recruitment is through employee referral.
Lybrate carries out its hiring via three routes:
Employee referral: Saurabh believes that it is the most efficient and successful way to get talent on board. In this way you ensure that there is a recommendation of referral's talent and he would strategically fit in the working atmosphere.
Direct Applications: Recently, Lybrate has been receiving a lot of application directly from candidates seeking an opportunity to work. Interestingly, the team did not have an HR until they reached team size of 50. But with inflow of more and more applications, the team appointed an HR, who now looks after all the aspects.
Talent Chase: Saurabh spends a significant amount of time online to get best talent for the startup. He looks for folks whom he finds interesting and then he invites those potential candidates to visit their office. The candidate is walked through the work culture, operations and details after which he can choose to hop on the bandwagon.
Lybrate looks for folks who understand what Lybrate is trying to build here- understand its importance, the impact it will create and potential which can be harnessed!
Approach to growth strategy that is making Lybrate so successful
"We believe in Engagement. We need to understand that there is difference in number of registered users and number of active users. Here as a main aspect of our growth strategy, we focus on customer engagement" says Saurabh.
There are two parts to Lybrate's growth: One on the consumer side and other on the doctor side. Well! Both have to grow in tandem. There is no way out to scale up the reach but to grow on both sides. To achieve this, Lybrate experiments. There are several experiments running simultaneously at parallel fronts- Technology, Operations, Team handling Capability etc. The team out does itself to find the limit and then fills in the gaps to achieve the target. The resemblance can be drawn to a situation where you need to find out if a given container can contain the quantity of water you have stored. You start by filling the container until you reach the brim and then arrive at a conclusion whether you need to increase the size or the existing one would suffice.
Lybrate has launched its platform pan-India even though the team might not be ready at technological front to handle the demand. Saurabh holds a view that to grow you need to move out of comfort zone, deliberately take in excess of work until the system breakdowns and then you fix it. This is most effective and efficient way to amend your growth and not lose on any opportunity.
Reaching out to customers and doctors
In tier 1 and tier 2 cities, majority of the consumer base is accessing internet over smartphone. Lybrate team is highly focused to make the platform optimized for mobile use. The app consumes minimum bandwidth possible to eradicate sluggish browsing. The app is also optimized to reduce data uses. The vision is that if you give a seamless experience to your customer, he would come back. On the other hand, Lybrate focuses on updating the platform as well to make it more purposeful by introducing new features. In this way, Lybrate has been able to keep hold of already existing users and get in new users to use the platform.
The other mean utilized by Lybrate to reach out to customer is to exploit digital media. Lybrate has been carrying out extensive digital campaign in form of advertisements to ensure maximum reach. Currently, the team is exploring options of employing non-digital means to widen its reach and the plan is in pipeline.
Combination which is helping Saurabh create such a fast growing company
"The combination I would say is Autonomy. The first thing about Lybrate is that there are no two people for the same job. As an organization, we are resource-constant. So, there is only one guy for one job which makes him responsible and liable towards his responsibilities" Saurabh explains.
The other very effective combination used by Saurabh is to decentralize the decision-making process. With this practice, employees are free to make fast decisions. However, this necessarily does not avert mistakes by employees but again the bright part to it is- they learn from those mistakes. Once you entrust your colleagues with such a huge responsibility then they start to apply their mind; they are no more a follower but a doer. In other words, a flat-organizational structure is playing instrumental role in making the company's growth a reality.
Moreover, Lybrate gives great flexibility to its team to get a work done as far as you are able to bring outputs on table within the timeline. The company does not have any hard and fast rule for office timing, number of leave etc. You are free to go with the work flow as you wish as long as you ultimately get the results on time.
Saurabh's appeal to young work force
Come, Join the healthcare industry.
Even today, majority of the work force has second thoughts about joining the start-ups. Saurabh wants to point out that Indian healthcare industry and the market size is huge. There are tremendous working opportunities in the industry. The industry is no longer only about hospitals, doctors, medicines and patients; it has transformed to incorporate much promising working environment. He urges the working population to be part of the movement to change the way healthcare is delivered in the country.
Note from Saurabh to entrepreneurs/start-ups that is looking forward to expand
"Your growth is linked to your user base. If you can keep a hold of already existing users, get new users on board at a fast pace, get back the users who have left platform; these are three ways you can get growth. Moreover, while expanding make sure that you provide a better experience to every new user you get than an already existing user. Break your user base and provide them with quality service continuously."  
Related stories:
Communication Platform Lybrate Makes Doctors Accessible To All Of India !
Lybrate closes $10.2 M funding from Tiger Global, Nexus Venture Partners, Ratan Tata
Lybrate Wins "Innovative Start Up of the Year" award at Entrepreneur India Awards 2015
To provide technical excellence to doctors, Lybrate ties up with Indian Medical Association as Digital Partner