Indian Institute of Technology (Banaras Hindu University), being the oldest and highly reputed engineering institutions of India withstands a tradition of nurturing and exploration of some of the innovative future minds of our nation. The institute is well known for it's techno-management festival named "Technex", a celebration of innovation.
It has emerged as the oldest technical cum management fest which holds a plethora of events hailing from different areas of technology and management. It has been organised in last February or early March of every year. It provides a huge platform to all participants from all over the nation, nurturing their brain's core with an enhanced knowledge. This three day annual extravaganza brings the most creative ideas and encourages to compete in various avenues of technology. The events that make up Technex are ::
A.) Robonex – Future gen robotics
B.) Ascension- Aero-modelling events
C.) Supernova- Astronomy based events
D.) Byte the Bits- Programming competitions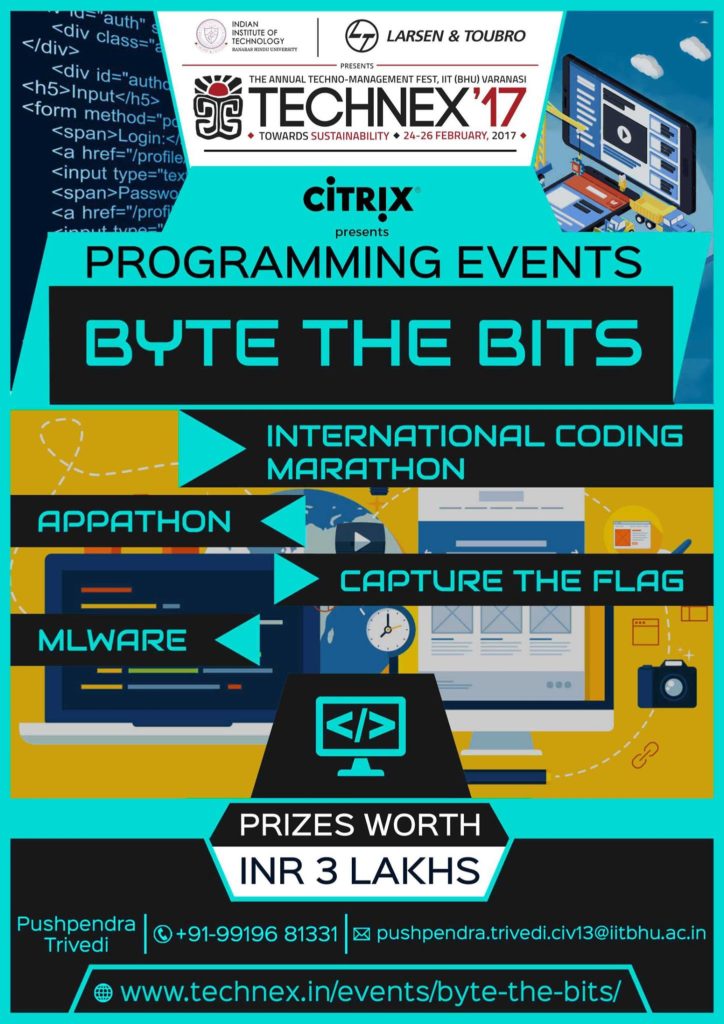 E.) Extreme Engineering- Core engineering events
F.) Riqueza – Management-related events
G.) Creatrix – Digital arts and creativity
H.) Modex – Showcase innovative ideas
I.) Pahal – Socio-environmental events
On a total basis, these different categories counts up to a number greater than 30 . The fest upholds a lot of lucrative prizes worth INR 20,00,000 at stake for more than 20k participants to compete for.
Startup Fair – Technex presents the Startup Fair which provides an excellent platform for aspiring entrepreneurs to turn their night mares to reality. Here, these unsung heroes of the economy interact with prospective investors, pitch their ideas in front of them and gain knowledge from those experienced persons who have carefully experienced the in and out of the entrepreneurial sector over many years.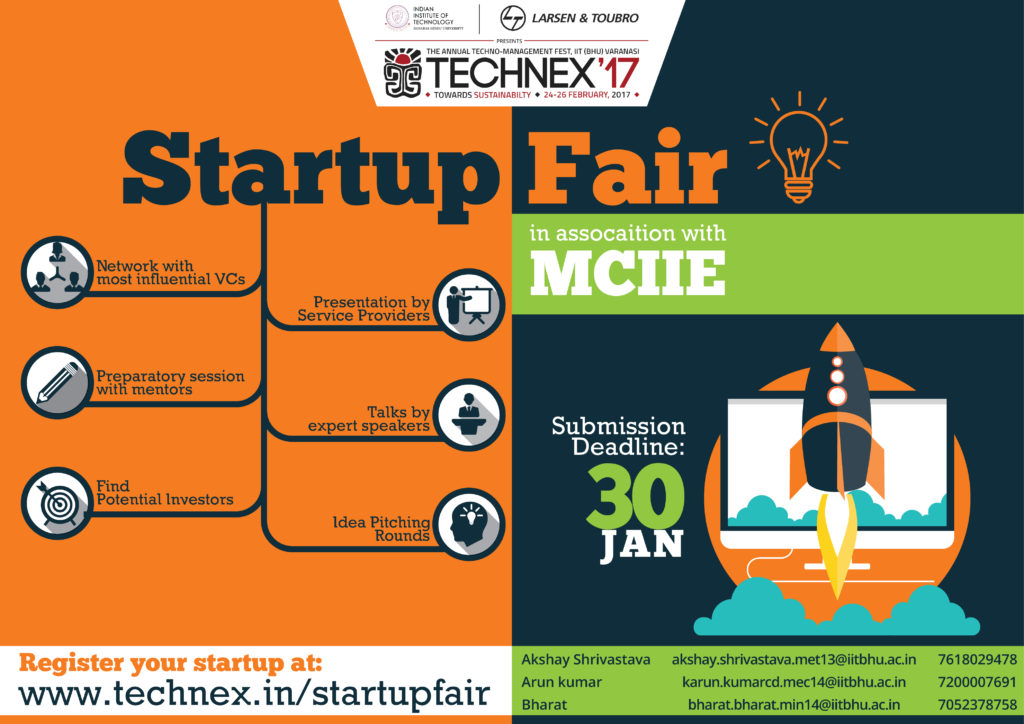 Exhibitions – Every year, a large number of companies and exhibitors exhibit their advanced products hailing from various domains of science and technology in Technex. These act as a great source of knowledge for the participants as they become aware of various things being developed to make human life better and easier.
Prof. Veerbhadra Mishra Memorial Airshow – A high pace, explosive show which presents RC planes and copters at the central stage to bring a collaboration of power and elegance. An exhibition of the real power of engineering – unleashed. We are here to share with you the experience of ballet and battles with rolling, twisting, stalling planes expanding their kingdom in the sky. So,be ready to witness some mind blowing creations of aero modelling roar as they speed through the sky.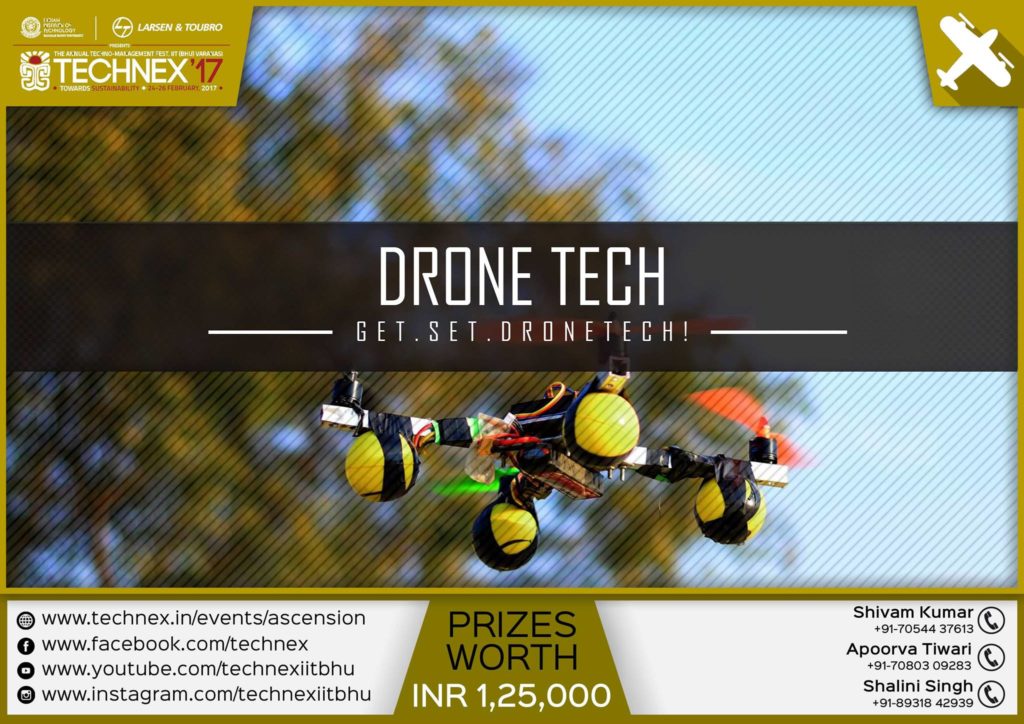 Think Talks – Technex has always been well known for its stellar guest lecture series – 'Think Talks' – which became most admirable and attractive event from over the years. Every year, this segment witnesses personalities hailing from varied domains coming together to share their knowledge and experience with students from around the nation.
Workshops – Herbert Spencer said "The great aim of education is not knowledge but action". This also holds true for technology. Technology itself has no meaning if you don't implement it. This is what workshops in Technex promote, acknowledging you with a hands-on experience of numerous skills and trends in the market of technology.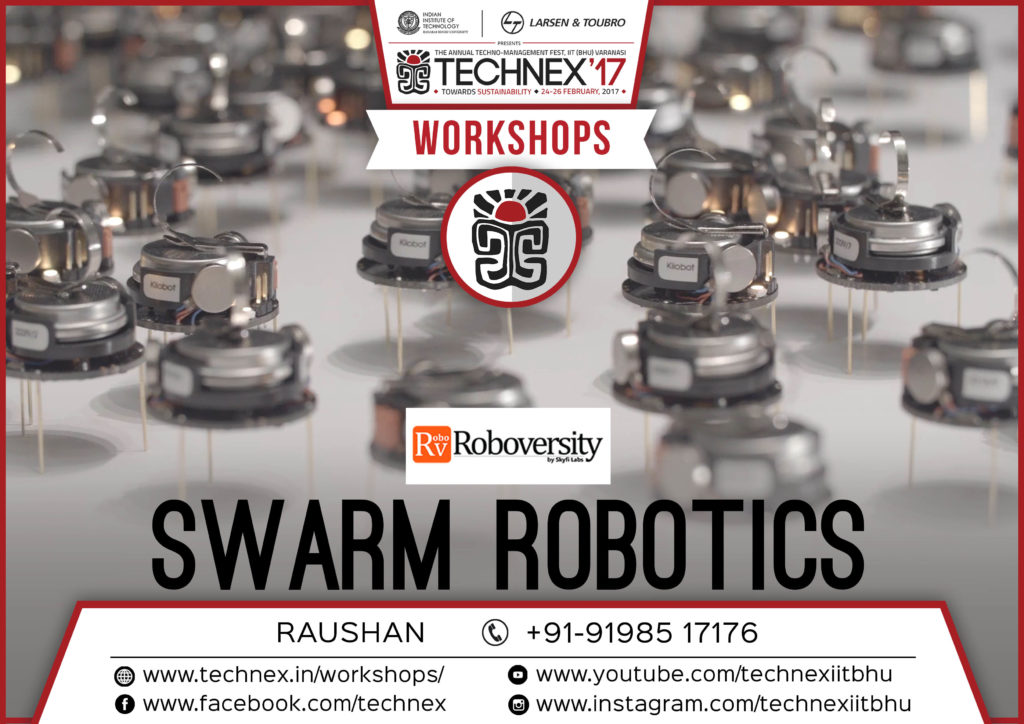 Corporate Conclave – An innovative event which aims at creating a platform for the students to interact with the greatest corporate giant of our times, in order to provide them some first-hand knowledge to gear up to face the business world.
Pronites – A fest is incomplete without entertainment and fun, isn't it? So, after a tiring day of hard work and competition, Technex organizes pronites of various musicians, comedians and things that amuse and entertain the crowd. So, get ready for a lots of enjoyment which has been waiting for you, apart from all the 'nerdy' stuff.
To get a glimpse of what is in store for you in Technex 17, check out their trailer.
Follow Technex on Facebook, Twitter, Instagram and YouTube.