After a long haul of using cryptocurrency as payments in Tesla, Elon Musk now announces that some Merch in Tesla shop will be buyable with Dogecoin. In May, Musk sent out a Twitter poll asking if his followers (Tesla enthusiasts, customers) want Dogecoin payments.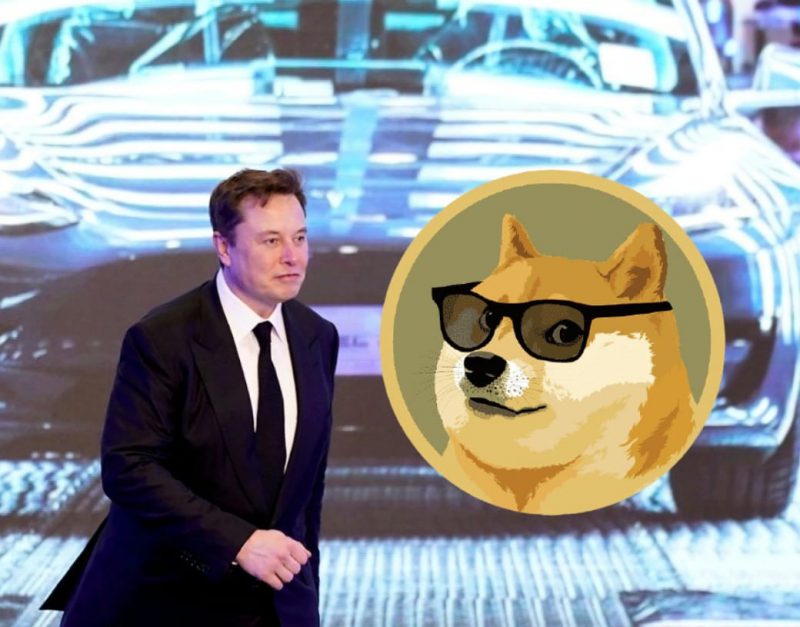 This year, Tesla also accepted Bitcoin as payment briefly and Musk later note that the form of payment is not sustainable enough. So eventually the Bitcoin payments in Tesla were taken down, with the company still owning certain amounts of Bitcoin. Meanwhile, Dogecoin is a dog-theme cryptocurrency that emerged from a meme.
Tesla will make some merch buyable with Doge & see how it goes

— Elon Musk (@elonmusk) December 14, 2021
Tesla has been introducing various merch recently. One such merch like Cyberwhistle is where Musk released that as a light banter towards Apple Cloth. There have been other limited merch available, which run out quickly. Such merch is expected to be buyable with Dogecoins, especially as many Tesla investors, enthusiasts own Dogecoin already.
Some of the interesting merch sold already are Texas-inspired belt buckle, lightning-shaped Decanters, and Children's version of Cyberquad. Elon Musk's fondness for Dogecoin is no secret, as there are many tweets about Doge often. Also, the CEO is known to dub the digital currency due to its nature as the "people's crypto". Musk always seems to have a soft spot for the fact that Dogecoin was initially created as a joke of sorts. In previous statements, Musk noted that he owns some Dogecoin himself.
Dogecoin announcement
If Musk's Dogecoin announcement proves true, this would be the second time that Tesla has accepted cryptocurrencies as a form of payment for its products. The first time Bitcoin payments were suspended, Musk stated that once Bitcoin becomes sustainable enough, i.e environmentally friendly enough the payments will be enabled.
Very often such statements from Musk have changed the value of the cryptocurrencies. Now as the Dogecoin payment announcement was sent out, there was a 24% increase of its value to $0.195. Dogecoin was hovering over the $0.13 to $0.15 mark for a week and Musk's tweet has brought Doge to life. The meme-token has recently seen a spike in the capital as high net worth individuals have been purchasing it.
https://twitter.com/WatcherGuru/status/1470712858300321799?s=20
Also, people started mentioning how Tesla could possibly introduce the purchase of Tesla vehicles with Dogecoins. Unless they are Tesla investors or Musk followers on Twitter, there are low chances of people. But investors continue to predict the increase of Doge value and the cryptocurrency is becoming popular now more than ever.
In case y'all were wondering, I'm buying a Tesla Model S Plaid with my #dogecoin when @elonmusk accepts it as payment.

— SlumDOGE Millionaire (@ProTheDoge) December 14, 2021