While foodtech startups are the hottest talk in town, we meet the guys who put the tech in foodtech across India. From the mom and pop restaurants to the big chains, this is where the technology is sourced. Be it Box8 or Chaayos or the coffee shop around the corner, there is a good chance it runs on the technology provided by Torqus Systems. With the foodtech market being slotted to be at $50 billion and growing at a CAGR of 16-20%, there is a tremendous scope for growth.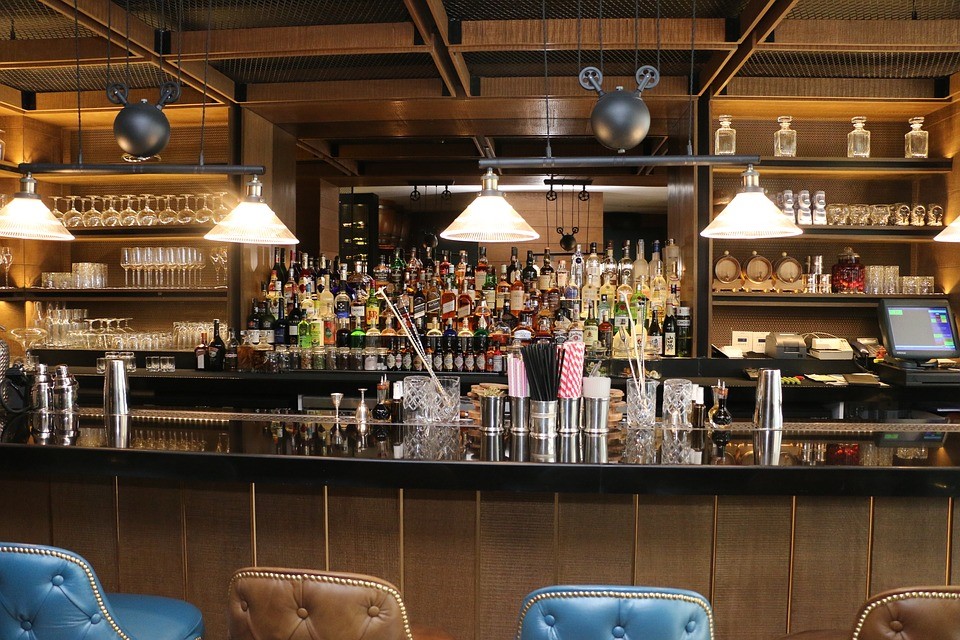 Founded in 2013, Torqus today has a presence in over 25 cities across 1,100 outlets. "Technology is a necessity to compete in the F&B market today, and it is not easy for every restaurant to implement it – the major barriers being the cost of implementation and IT resourcing. We offer our solutions on a SaaS model, which breaks down the cost barrier. At the same time we ensure that the products are easy to use by the staff. The mantra is to allow even a small outlet to afford the best technology", says Tanmay Ratnaparkhe, Co-founder and CEO.
With various products, which Torqus offers, that help a chain from building brand awareness and increasing footfalls to enabling topline growth, there are other products which assists in optimizing inventory and pilferage to increase the bottom line. The T-SCM product for instance works as an inventory flow manager from the time raw materials are purchased till the time the final product is sold to the customer from the Point of Sale or Online Ordering website.
With the predominance of online aggregators, a significant portion of a restaurant's orders come through these portals. Torqus claims to have made integrations with most of these, enabling the restaurants to receive orders on a single platform without any manual intervention – the platform is called Equinox which was launched a month ago. Along with online aggregators the platform is also live with other integrations such as Grab, DineOut, Mobikwik, Paytm, Freecharge and new entrants such as Airtel Money.
According to Torqus, Wok Express who piloted Equinox is one of the biggest users of this feature. Aayush Agarwal, Founder of Wok Express and part of Ajanta Pharma family, says "This has let us get every order directly onto the POS, saving us time and a lot of potential slip ups which may lead to customer dissatisfaction. Our order accuracy has increased by at least 20% and the delivery time has reduced significantly".
While there are other players and the market is crowded, it seems very few may come close to the end-to-end innovation and integration that Torqus offers. "Our intention has always been to enable restaurants to add profits, to operate efficiently and to have an edge while servicing customers. Acquiring customers is not the only objective, retaining them is equally important", says Suneet Kulkarni, Co-founder and COO.
Growing at a quarter over quarter rate of 60% means there are several hurdles to overcome in scaling. "For us it is great, but to have a constantly growing team and keeping it lean at the same time is challenging. We also face pain points that we need to solve in technology as we grow. We have been able to do so and with our product foundation steady, we intend to build on it further to give our clients the upper hand", claims Tanmay. Surprisingly they have been able to maintain healthy margins and look forward to breaking even this quarter. They are also well underway to launch another product, which aims to disrupt some age-old practices in the F&B industry. When asked if they had any concrete plans for raising funds, I did not get a straight answer. But they did admit that they are testing the waters and may look to enter the fundraising market with an aim to raise another round to empower them to disrupt faster.
Last year the startup had raised it's first round of funding of $350,000 led by S.S. Mukherjee (VC – Oberoi Group).

[box type="shadow" align="aligncenter" class="" width=""]Similar Read:
How Ashish Tulsian, A Restaurant Owner, Created A Complete Online POS Solution For Restaurants !
Restaurants Can Be Constantly Clicking With Happy Customers If They Use ClickTable[/box]
Comments
comments