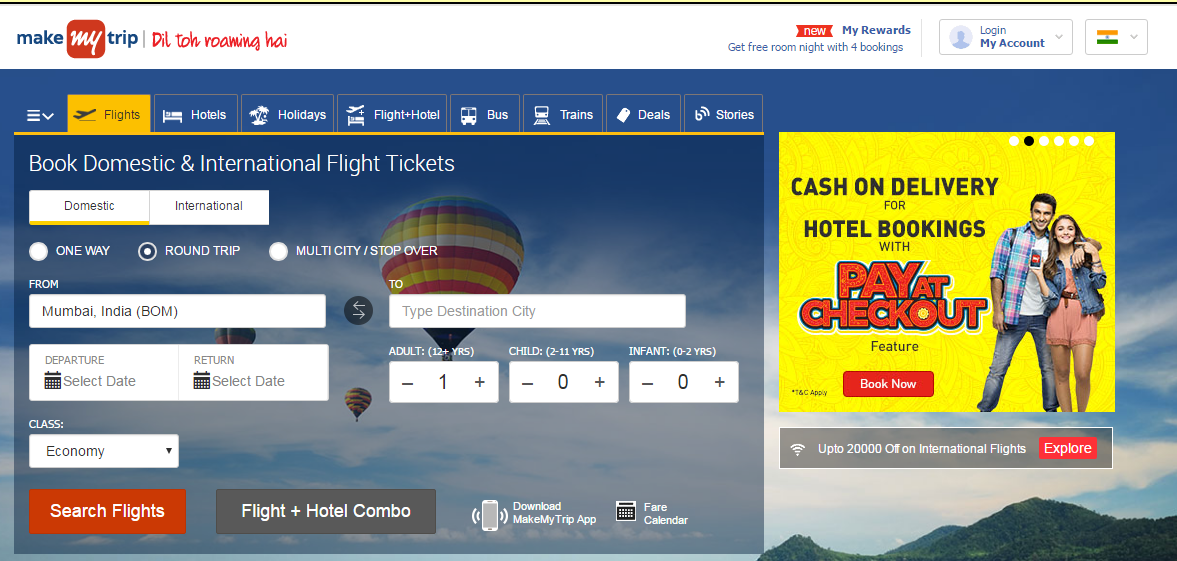 18 October 2016, India :
Two leading travel groups in India, MakeMyTrip, Ibibo Group (owned by global technology group Naspers Limited), have agreed to pursue a transaction that will combine the two businesses under MMYT, creating one of the leading travel groups in India that provides a one-stop shop for all Indian travellers and serves as a critical partner for travel industry suppliers.
The transaction is expected to unlock value for customers, supply partners and shareholders, by combining the complementary strengths of each business. MakeMyTrip brings its strong brand, robust mix of domestic and outbound hotels and packages business and strong position in the air ticketing business. ibibo Group, via its brand goibibo and redBus, comes with a strong presence in various fast growing travel segments including hotels, bus bookings and air ticketing.
Following the closing of the proposed transaction, Founder Deep Kalra will remain Group CEO and Executive Chairman of MakeMyTrip and Co-founder Rajesh Magow will continue to remain CEO India of MakeMyTrip. Founder and CEO of ibibo Group, Ashish Kashyap, will join MakeMyTrip's executive team as a Co-founder and President of the organization.
Deep Kalra, Chairman and Group CEO of MakeMyTrip, said: "Today's announcement is a significant step forward for the rapidly growing travel industry in India. We expect this deal to create an even more scalable business with the expertise to transform the booking experience for Indian travellers. I am delighted to be leading such a strong team in our next chapter of high-growth in this dynamic industry."

Ashish Kashyap, CEO ibibo Group, said: "Since I founded ibibo in 2007, we have innovated and grown to become one of the leading travel companies in India, providing solutions not just for travellers, but for suppliers too. Deep, Rajesh and I saw a great opportunity to join forces, and I am excited that this merger enables all of us to continue a great journey together as the leading travel group in India."
According to Bob van Dijk, CEO Naspers: "India is a key market for Naspers, and this deal reinforces our commitment to the country. MakeMyTrip, ibibo have built leading companies through their innovative use of technology to create exceptional experiences for people traveling throughout India and, increasingly, beyond. Today's announcement underlines the continued ambition of Deep, Rajesh and Ashish and their teams, and I look forward to seeing the future success of this new and even stronger business."
Morgan Stanley is acting as exclusive financial advisor to MakeMyTrip. Ctrip which announced a $180 million investment in MakeMyTrip in January this year, will own a 10% stake.
Also read-