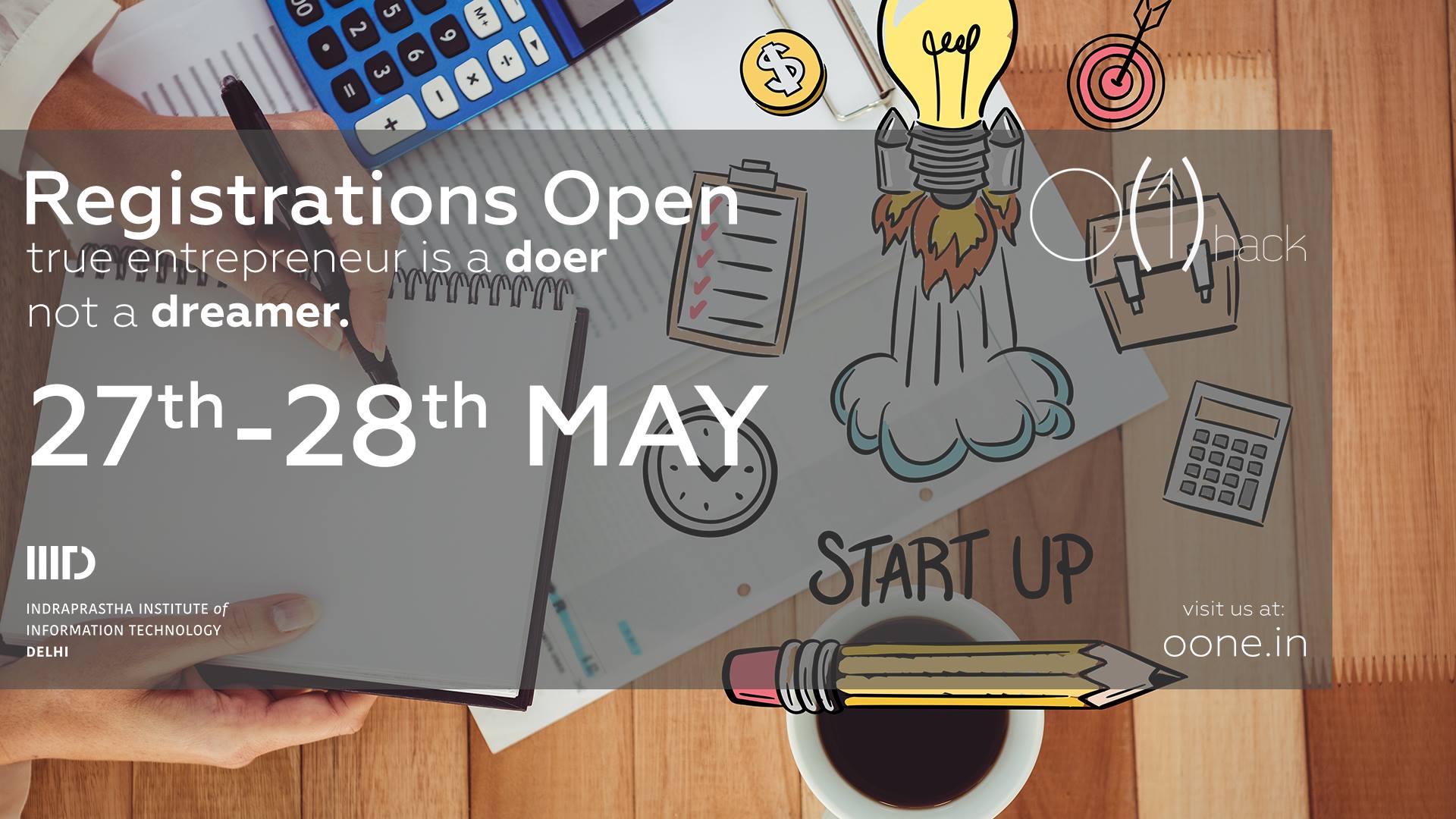 E-Cell, IIIT-Delhi is organising a two-day ideathon, O(1) Hack for people with a knack for entrepreneurship. In this two-day event, participants from the startup ecosystem collaborate, generate ideas, experiment and build projects to solve different problems. A pool of mentors and guides from various fields will be available to help turn dream projects into tangible startup ventures.
Following the keynote, the event kickstarts with the matchmaking session where participants introduce themselves and interact with others to find suitable team players. This will be followed by an intense brainstorming session where teams, with help from mentors (experts in a variety of fields) guide teams and provide feedback to refine ideas and startup strategies.
The second half of the day will be left open for hacking. Day 2 of the ideathon will feature practice pitch sessions where team ideas and their products will be assessed and provided feedback upon. The ideathon concludes with final pitch sessions, prize distributions and the closing ceremony.
The Entrepreneurship Cell of IIIT-Delhi is a group consisting of the students of IIIT-Delhi committed to fostering the entrepreneurial spirit among the students. It gives a platform in terms of seed-funding, incubation, mentoring, training, knowledge dissemination and best practice research to convert path breaking business ideas into self-sustaining business ventures.
The Innovation & Incubation Center of IIIT-D or I3C is a platform focused towards fostering the entrepreneurial spirit & abilities and promote ideas, research activities into entrepreneurial ventures. I3C provides a unique environment to cherish innovative ideas and start-up companies for growth and development. The ecosystem provides all factors for development of company incubated and associated. I3C has supported a number of companies in the past.
Further, the teams with best demos will be rewarded and will further get an opportunity to be a part of Innovate Delhi boot camp 2017 which provides entry into the otherwise closed world of high-stakes entrepreneurship and networking with some of the industry's most powerful investors and innovators. Innovate Delhi boot camp is an excellent opportunity for startups to turn their ideas into full-fledged businesses.
Comments
comments