08 December 2016, USA :
Microsoft has finally taken over LinkedIn after 6 months of wait. The deal cost $26.2 billion and Microsoft has taken charge by setting few things right.
Satya Nadella, CEO of Microsoft said, "As our two companies' leadership teams have spent time together these last few months, I've gained a deeper understanding of and appreciation for LinkedIn's relentless focus on its members. Today I am even more enthusiastic about the common mission and sense of purpose we share, the similarities in our cultures, and the added value we can create for LinkedIn members, to help professionals transform how they work, realize new career opportunities and connect in new ways."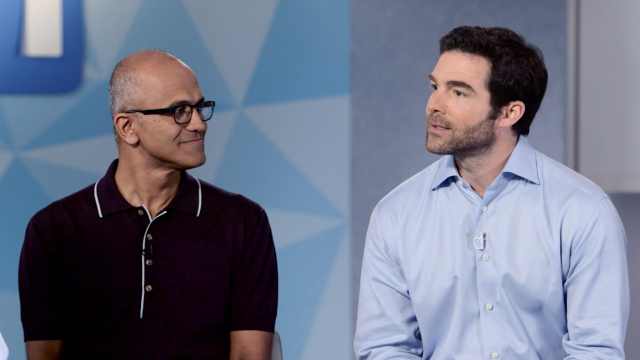 He added, "In the immediate term we will pursue a specific set of integration scenarios,"
LinkedIn identity and network in Microsoft Outlook and the Office suite
LinkedIn notifications within the Windows action center
Enabling members drafting résumés in Word to update their profiles,  and discover             and apply to jobs on LinkedIn
Extending the reach of Sponsored Content across Microsoft properties
Enterprise LinkedIn Lookup powered by Active Directory and Office 365
LinkedIn Learning available across the Office 365 and Windows                                                ecosystem
Developing a business news desk across our content ecosystem and                                          MSN.com
Redefining social selling through the combination of Sales Navigator and                               Dynamics 365
"I'm more confident than ever that our move to join forces with Microsoft will accelerate our mission to connect the world's professionals to make them more productive and successful, and ultimately help create economic opportunity for every member of the global workforce," said LinkedIn CEO Jeff Weiner in an Influencer article on LinkedIn.
Weiner assured people who use LinkedIn for shaping a career, finding jobs, building a network are on the priority list and it only going to get better with Microsoft. (Image- Microsoft)
Also read-