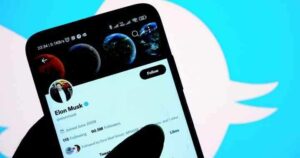 On Friday, May 13 Musk took to Twitter stating that his $44 billion deal to acquire Twitter Inc is on hold. He mentioned how the deal has been put on hold 'temporarily' as he awaits important details on the number of fake accounts on social media platform from the company.
Initially, Twitter shares fell over 20% in pre market trading. However, as the Tesla CEO posted a second tweet, they gained a considerable ground back. In it, Musk stated that despite the delay, he would still remain committed to the deal. On Friday, the shares were down 9.6% to $40.71 in trading. Clearly, this is about 20% less than the price at which Musk committed to acquire the platform at $54.20 per share.
Evidently, stocks in the tech industry have plunged quite a bit since Musk bagged the Twitter acquisition deal. Investors have been appearing rather concerned over inflation, along with a possible economic slowdown. Tesla's stock plunged 26% in the last four months over concerns of its CEO's getting distracted.
Clearly, the gap between Musk's offer price and the value of Twitter's shares has widened recently. Moreover, this implies a 50% chance with investors speculating that it is unlikely that Musk would agree to buy Twitter at the agreed price.
In the tweet, the billionaire CEO informed his 92 million followers how the deal was on hold temporarily. This was owing to the 'pending details' regarding the calculation that spam/fake accounts do indeed represent less than 5% of users.
Musk's tweet about the Twitter being on temporary hold:
To find out, my team will do a random sample of 100 followers of @twitter.

I invite others to repeat the same process and see what they discover …

— Elon Musk (@elonmusk) May 14, 2022
Musk holds the right to ask Twitter for any information on its workings under the terms of which the contract was signed. However, this is supposed to aid to prepare him to slowly gain ownership of it, rather than reopening negotiations and carry due diligence.
Twitter found Musk's tweet regarding the deal being on hold rather disparaging, and was almost about to take action. However, it regained encouragement after Musk's follow up tweet about his commitment to this acquisition.
According to a spokesperson, the billionaire CEO even visited the Twitter's office for a meeting held last week regarding its transaction process. Moreover, Twitter Chief Executive stated how though he expects 'the deal to close,' they ought to be prepared for any situation. He even announced changes to the company's leadership and a hiring freeze.
Bot or spam accounts on such platforms are mainly made to manipulate or falsely boost activity in it. Some are even aimed at making people believe that a particular topic is more popular than they appear to be in reality.
Comments
comments