American Irish Youtuber CGP Gray released a video showing how Tesla Model 3 with Full Self Driving technology went against the Tail of Dragon. Known as one of the most dangerous roads in the US, Tesla FSD met the dragon at Deals Gap. Tesla Director of AI tweeted about the video, saying that his work being showcased in his all-time favorite shows on YouTube feels good.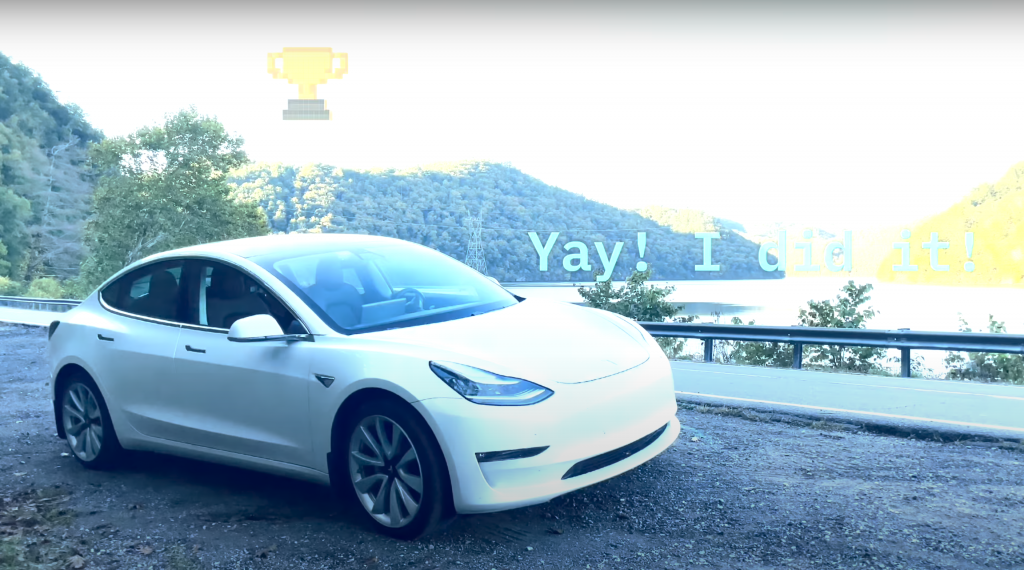 Bordered by Great Smokey Mountains and Cherokee National Forest, the Tail of the Dragon is road US 129. With no intersection roads, it has 318 curves and is about 11 miles. Tesla rolled out the Full Self Driving button months ago and it requires the driver to have the highest safety score to actually avail of the service. CGP Grey takes out his dad's Model 3 vehicle which has FSD and took out to test the FSD feature on Dragon's tail.
that feeling when you're watching your baby artificial neural net driving around one of your all-time favorite YouTubers who you've been following for a decade… 🙂

— Andrej Karpathy (@karpathy) December 14, 2021
As the video link was shared on Twitter, Tesla Director of AI replied under the tweet. CGP Grey is a well-known YouTuber whose videos have been reviewed by Business Insider and the Washington Post. The subjects in his videos usually vary from various genres from geography, economics, history, culture, and also electric vehicles. For some years now Tesla Full Self Driving program has been under attention by many as customers posted videos of the driver assist feature. Also, there have been incidents with Tesla vehicles where the US transportation regulators are investigating the vehicles. CGP Grey finally shared his experience as the vehicle went through the deadliest roads in the US.
Going on deadliest roads with FSD
Names as Winter, the Model 3 took multiple twists and turns so well, like any human driver. CGP Grey notices that the vehicles going over the yellow line for left turns but the right turns were going smooth. There didn't seem to be many other problems. With smooth navigation down and back up the 11-mile Dragon road, there were no interventions.
On this note, it reminds me of how the FSD has evolved this year. There have been multiple updates and improvements. With every small update, there have been at least one or two major changes with self-driving technology. This year, especially after the vehicles are under investigation in regard to safety, the company introduced safety scores options. Where just any owner won't be able to make the FSD purchase, the driving of the vehicle must be consistently appropriate.
Additionally, the dangerous road has taken many lives throughout the years. The location always attracts thrill-seekers who use sports cars or motorcycles. According to a report by Tennesse Integrated Traffic Analysis Network, there were 93 crashes, 67% were motorcyclists in 2019 on the road. And among them, four motorcyclists died. The idea that CGP Grey went and used FSD and came out alive talks a lot about vehicle safety.
Comments
comments