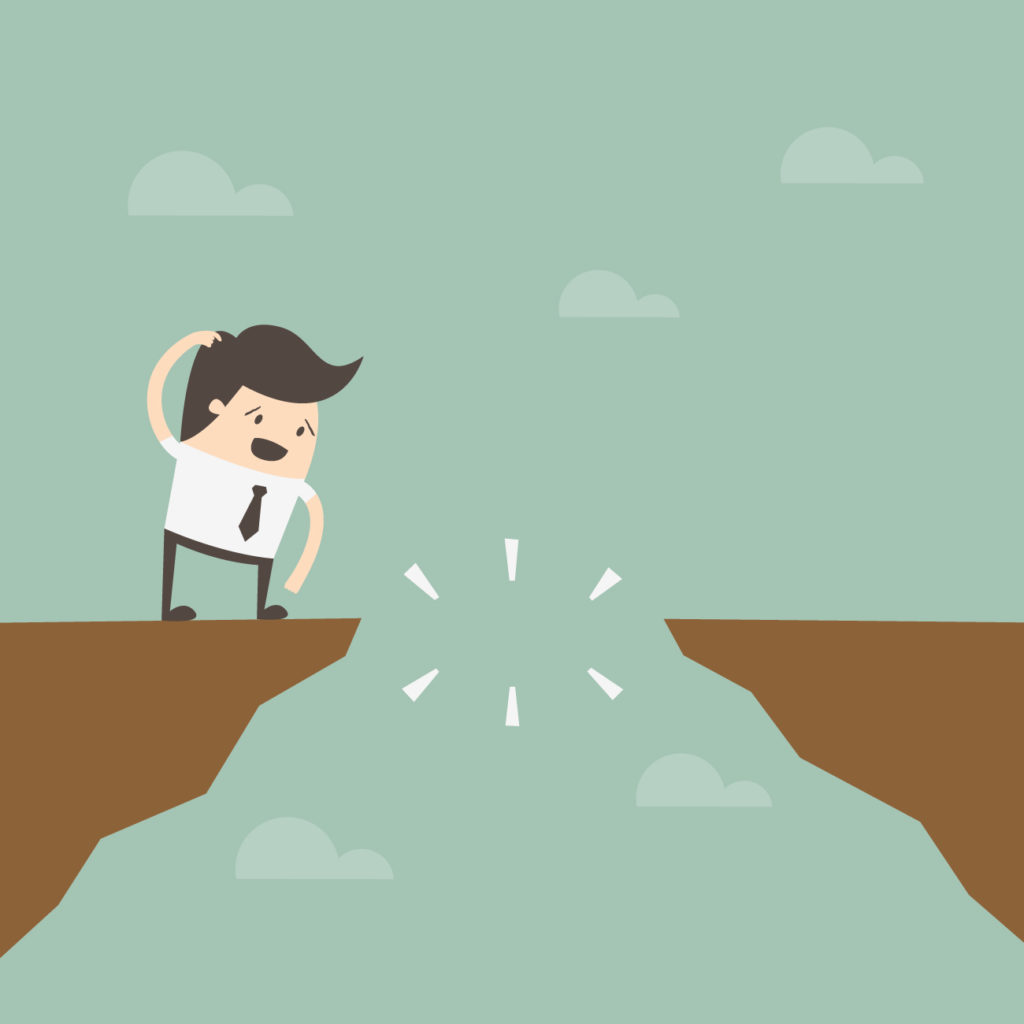 Investing in startups is not for the faint hearted with industry data suggesting that 9 out of 10 new businesses setup, independent of the industry, don't survive after four years.
If success were easy for startups, then all entrepreneurs would be wealthy and this, evidently, is not the case with a very high probability of failure associated with startups. This high probability makes investors wary of funding high-risk startups and they thereby forgo some potentially high-reward opportunities.
Investments in general are a trade-off between risk and return – the higher the risk you are willing to take, the larger the returns you can expect to generate.
Related Read: Investors – You Have To Give More Time To Your Indian Bets!
The VC business, by nature is an extremely "high risk high reward" game. If startup activity in the last decade is tracked; it is easy to notice that some of the biggest technology companies were at one point considered exceptionally risky and highly unlikely to succeed.
Pandora was rejected by 348 investors before being initially funded. Airbnb was told that their potential market opportunity did not seem large enough to make any investment fruitful and that it was a terrible idea. Skype was passed over 40 times.
Co-founder of Facebook, Eduardo Saverin was advised by Jeremy Levine from Bessemer Venture Partners, "Kid, haven't you heard of Friendster? Move on. It's over!"
Snapchat has been constantly criticized for not having a real business model and FedEx was rejected 7 times by the same VC firm for fear of competing with the US post office. These companies are now valued from $5 billion to almost $500 billion.
Related Read: Think You Are A Risk Taker? Think Again! The Story of FedEx!
However, the few investors who junked the conventional wisdom and had the courage, foresight and vision to invest in these "high risk" ventures have been rewarded generously.
Peter Theil, Facebook's first big investor, converted his initial $500,000 investment into more than $1 billion in cash. Y Combinator made an investment of $20,000 in Airbnb and is reaping the benefits from the company's current valuation of over $30 billion. Initial investors in Uber are now uber rich!
Even after many such instances showcasing that investing in unconventional and innovative ideas has yielded fabulous results for investors, the general attitude in India is still rigid with most investors following a "copy and paste" policy.
Most Indian VCs tend to fund startups that are working on ideas based on business models that have succeeded or seem to be working in other countries. Such startups are believed to be safer bets without paying heed to the fact that a country like India has different needs and mindsets.
As per industry statistics over 40% of startups that fail are due to a lack of product-market fit.
Additionally, in the "copy and paste" style of investing, even if the startup is successful initially, chances are that it will lose out to the model company eventually. In the case of Flipkart, Amazon's expansion in the Indian E-commerce space continues to be the biggest threat to its existence.
Companies like Uber and Airbnb were new ideas without any prior models to learn from. The risk of investing in these companies was obviously way higher, but so was the reward!
Fortunately, certain seed investors in India led by ex-entrepreneurs are changing this scenario. Investments in startups such as Ather Energy by Flipkart founders, Sachin Bansal and Binny Bansal are one such example.
Related Read: Entrepreneurs Turned Investors Grow the Indian Start-up Ecosystem
Another example of such an investment fund is advantEdge Partners led by Kunal Khattar. Their recent investment in bike sharing platform Rapido is an example of their appetite to invest in high risk high rewards startups.
Most other investors lacked the courage to invest in such a play, as the space might be easily penetrated by cab sharing giants like Ola and Uber. But advantEdge seems to have the vision to understand that the bike sharing business has its own unique problems to solve and a startup looking to solving these problems needs to be highly focused.
Large companies are good at setting up processes and repeating them, but when it comes to certain verticals, the problems need to be solved ground up, as Rapido is demonstrating.
For the Indian startup ecosystem to create multiple success stories, it is vital that we have more investors who have the aptitude to fund bold and innovative ideas.
If more entrepreneurs who have already gone through the challenges of fund raising start investing in innovative ideas, the next Google or Facebook for the world is sure to come out of the Indian startup ecosystem.
Related Read: When Will India Create Tech Giants Like Google, Apple, Tesla Or Facebook?
Image Source: Designed by Freepik
Comments
comments