03 February 2017, USA:
Snapchat parent Snap Inc. has finally revealed its long-awaited IPO filing. The social messaging company, which plans to go public in early March, just shared details about its growth trajectory and financials.
Using three classes of stock, founders Evan Spiegel and Bobby Murphy will hold majority voting rights after an initial public offering, according to the company's prospectus. That sort of control is rare outside the media business or the hottest technology companies.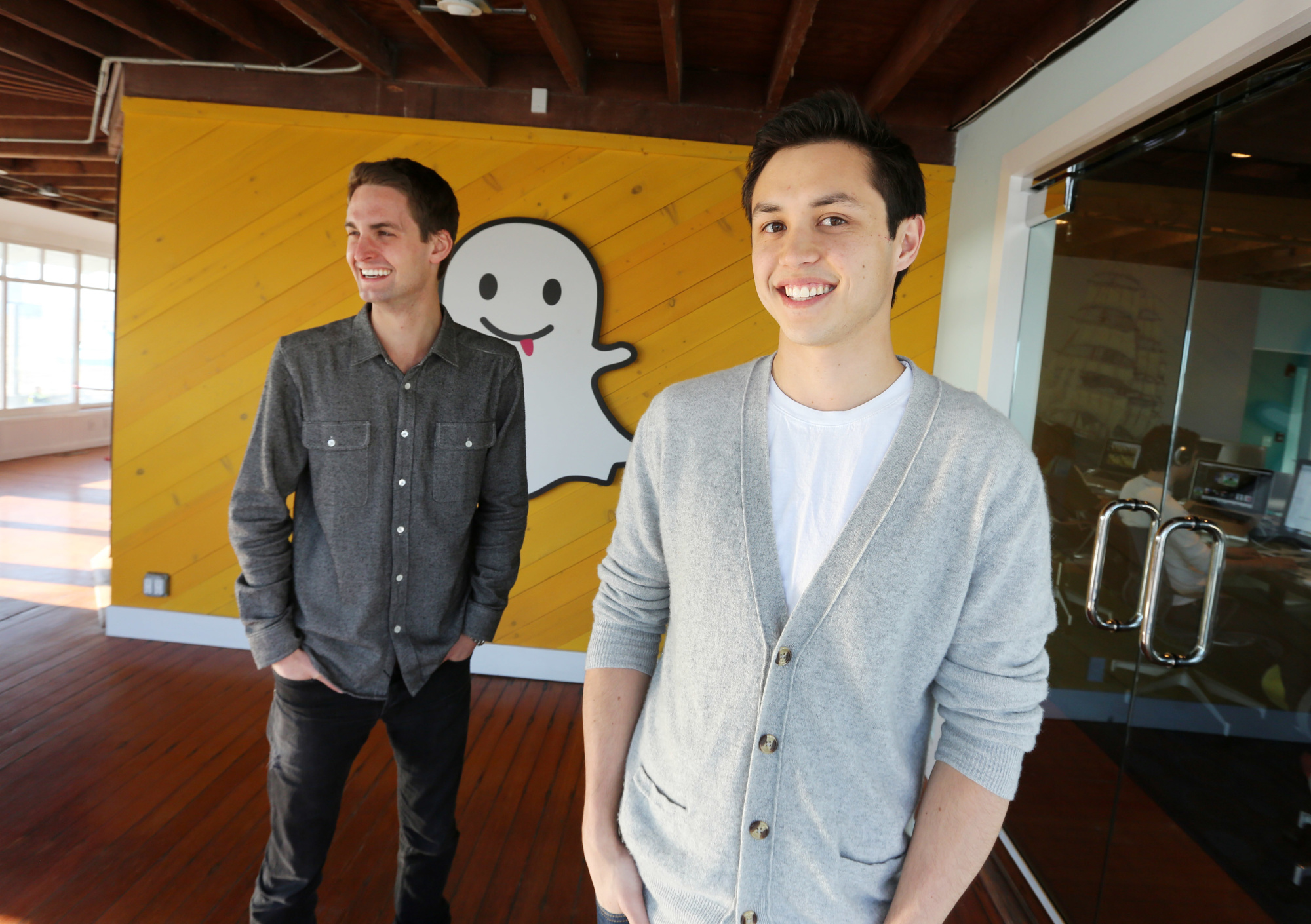 Snap is perceived as the biggest competitor to Facebook and Twitter for social traffic, especially among younger individuals. The company disclosed "daily average users," or DAUs, of 158 million as of December, in the filing.
"Snap is doing something I have not seen before: creating and issuing non-voting shares at the IPO," said Jesse Fried, a professor at Harvard Law School told Bloomberg. "After the IPO, Snap can issue additional non-voting stock to employees or other parties without eroding the founders' control rights."
"To our knowledge, no other company has completed an initial public offering of non-voting stock on a U.S. stock exchange," Snap wrote. "We cannot predict whether this structure and the concentrated control it affords Mr. Spiegel and Mr. Murphy will result in a lower trading price."
Based on previous investments, Snap would be worth between $20 billion and $25 billion. The company revealed in the documents that it made sales of $404 million last year, but a loss of $515 million. (Photo by J. Emilio Flores/Corbis via Getty Images)