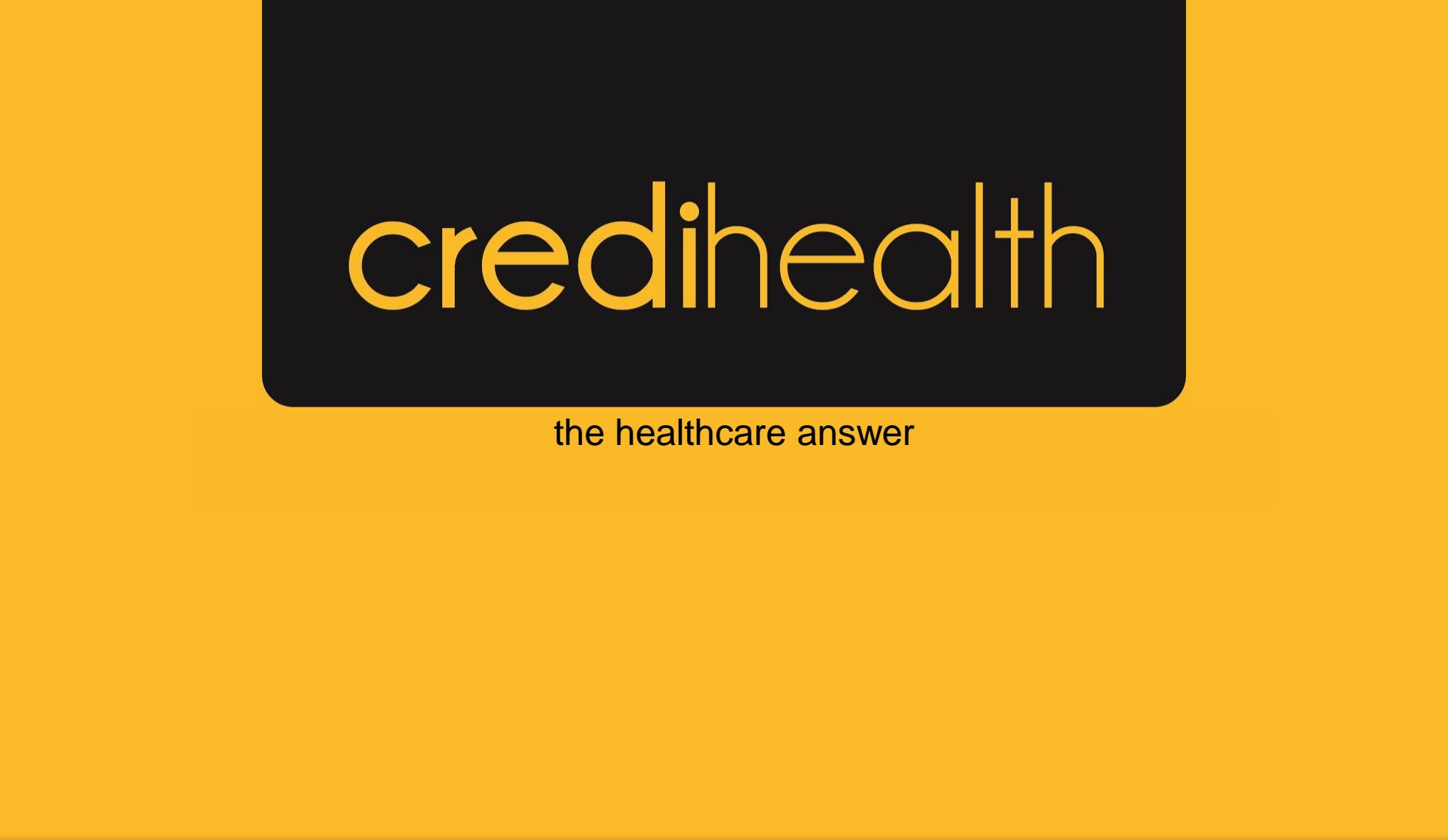 Healthcare is one of the sectors receiving a lot of attention across the world today. Be it in the west where companies like Apple and Fitbit are creating wearable devices to capture consumers health related data or in India where companies are trying to organize this extremely unorganized sector.In the article below, we take a look at the  healthcare industry in India, the major tech players tying to change the Indian healthcare landscape and how Credihealth is posing itself to be a front runner in the Indian Online Healthcare Segment.
Healthcare Industry in India
The overall Indian healthcare market today is USD 65 billion in size. Of this about USD 4.5 to 5 million is the hospital supplies and health care equipment segment. Health care delivery, which includes hospitals, nursing homes and diagnostics centres, and pharmaceuticals, constitutes 65 % of the overall market. Healthcare today remains one of India's largest sectors both in terms of revenue and employment. The total industry size is expected to touch US$ 160 billion by 2017 and US$ 280 billion by 2020.
The Indian medical tourism industry is pegged at US$ 1 billion per annum, growing at around 18 per cent and is expected to touch US$ 2 billion by 2015. (All healthcare data till now from ibef.org)
Telemedicine is one of the fastest emerging sectors in India today. In 2012, the telemedicine market in India was valued at $7.5 million, and it is expected to rise 20 percent annually, to $18.7 million by 2017. Telemedicine can bridge the rural-urban divide by extending low-cost consultation and diagnostic facilities to the remotest areas via high-speed
Internet
and telecommunications. In addition, India's solid mobile technology infrastructure and the launch of 4G is expected to drive mobile health (mHealth) adoption. (Source:
Deloitte Report)
Clearly, the healthcare industry in India is one of the most attractive industries right now owing to the forces of emerging infrastructures,  growing internet access, low cost services, rising medial tourism, rising disposable incomes, increased healthcare insurance penetration and consumer adoption of technology as the first point of contact for medical and healthcare information. And rightly so, we see a number of tech companies today working in the area of healthcare.
Big Players in The Indian Telemedicine (eHealth ) Market
Practo, an online healthcare platform that which lets you do a hassle-free discovery of doctors within your area and book appointments online is surely emerging as one of the frontrunners in this industry. Credihealth, also operating in the area of doctor discovery but working with a totally different business model, is also of the major players in this market right now. Besides these two, there are other companies such as Docsuggest (Ziffi),Medindia, HealthcareMagic, DocEngage, Preventive healthcare startup Medyog, Healthcare24by7 who is building technology to show you nearby doctors on the Map, LiveHealth which is putting all you healthcare information online and in an organized manner, Ausodhyatmika – which is putting up all information about your medicines online, Buzz4Health –providing an education and networking platform for doctors, Lybrate which is making Doctors Accessible to the patients and facilitates better doctor – patient communication, Mera Medicare – Online Marketplace for Medicines & Body Care Products, Photo Sharing App For Doctors, Figure1, who enables collaboration to solve medical problems are some of the companies operating in the healthcare segment today.
About CrediHealth
With the use of technology, CreditHealth has created a platform to support patients through the entire experience of their hospital journey.Their platform allows people to navigate through the complete healthcare journey by providing  information about hospitals, doctor's credentials, procedures, treatments, feedback and healthcare content for the common man. The main aim of Credihealth is to create transparency in the healthcare system and empower people to make informed healthcare decisions, by way of verified reviews, price comparisons, multiple treatment options and a belief that now there's a better way!
"I have been worked in the healthcare industry for a considerable amount of time now. At one point I was the COO of Max Healthcare and was running 12 hospitals as a part of my job. I knew that transparency was one of the most important problems in the healthcare industry and this is where we wanted to create a disruption with Credihealth. Most people ask their friends or family doctor for an opinion about a doctor or a hospital. But most of the times they do not end up getting exhaustive and exclusive information. This is what we want to bring to our consumers so that they can make informed choices,"says  Ravi Virmani, our Founder & MD, CrediHealth.
The company is making extensive use of technology and social media to reach their customers.The company makes extensive use of social media platforms such as Instagram, twitter and Facebook to create various groups to disseminate health related information that becomes the first access point for consumers to know about Credihealth. "According to research 10% to 12% of decisions about hospitalization will happen through the internet in the next 2 years. we are poised to be a front runner in the market when that happens," says Ravi.
The company currently works with a business model where they charge a market development fee to the hospitals. The consumers therefore get all the information on the site for free. At the same time the site also becomes like an additional sales channel for the hospital. This is what Ravi feels also differentiates the company from rest of their counterparts.
"We do not deal with individual doctors. We do not want to become another appointment booking site. We work directly with hospitals and our average ticket size is about 1.5 lakh rupees. This is what makes the company more sustainable that others," says Ravi. "Also for us there is a huge human element associated with our services. We guide our customers through their entire hospitalization journey making sure that they go through minimum hassles during their tough times," says Ravi.
CrediHealth was started in January 2014 and after taking on Delhi-NCR early last year in January, Credihealth services are now available in all other metropolitans across India – Mumbai Region, Kolkata, Hyderabad, Chennai, and Bangalore.  The company has had about 2,50,000 visitors to their website and has served 50,000 patients last year.
CrediHealth today has more than 5600+ super specialist doctors from 500+ hospitals listed on their  portal. They have received more than 60,000 requests till date seeking information about tertiary-care medical problems like cancer, cardiac ailments and neurology.
Credihealth has won the Frost and Sullivan 2014 customer value leadership award for online healthcare information service provider.
About The Founders
The company was started by Ravi Virmani, Saurabh Uboweja and Gaurav Gaggar. Rvi Virmani is the fulltime founder and MD of Credihealth. Saurabh takes care of marketing where as Gaurav takes care of the financials at the company.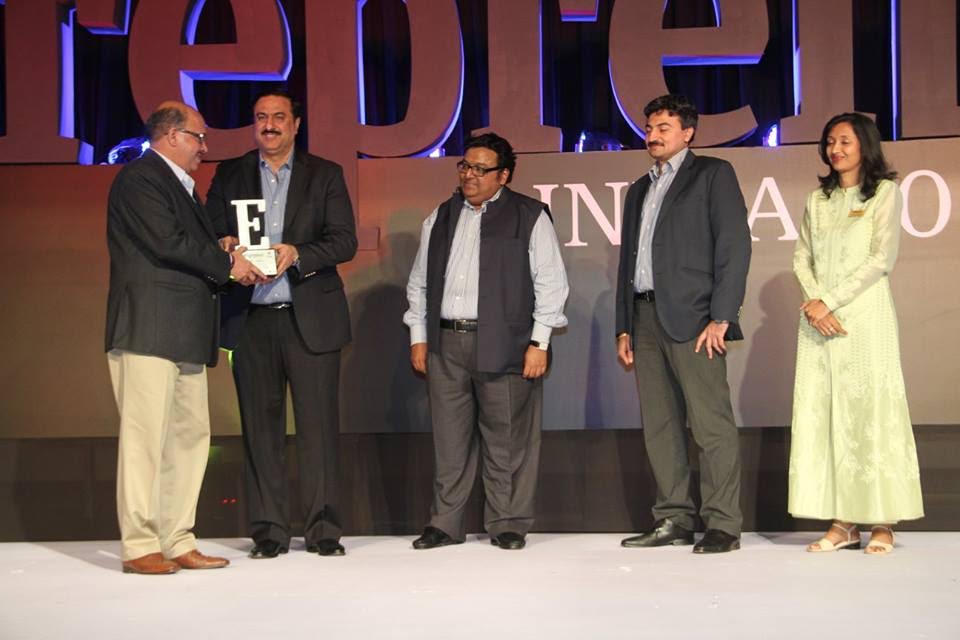 Ravi is the fulltime founder of CrediHealth.Prior to starting CrediHealth, Ravi was the COO of Max Healthcare (running 12 hospitals). In July 2015, Ravi was awarded the "Entrepreneur of the Year in Service Business – Healthcare"  at the 5th edition of Entrepreneur India Awards 2015.
Future Plans
The company plans to increase its presence from 6 cities to 15 cities in the next 6 to 7 months. "We have seen phenomenal growth in the last 6 months. Since February 2015 a lot of real traction has come to our business. But with growth also comes the need for money to execute your expansion plans," says Ravi. The company is actively seeking funding at this point of time.
Comments
comments