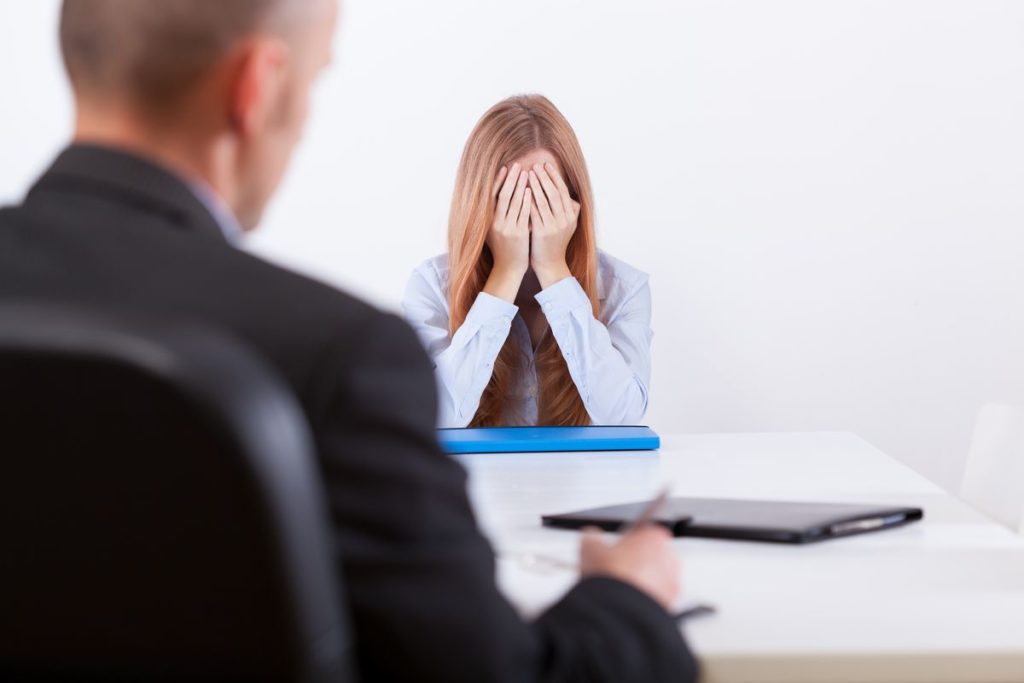 India is one of the world's fastest growing economies today and is predicted to overtake China in the coming years. Ernst and Young has predicted that the Indian workforce will swell to 900 million by 2020, to meet the growing human capital requirements. This new workforce will require enhanced skills that match the growing demands of their employer.
To meet this requirement, recruitment managers and HR personnel have already begun to adopt modern employment procedures. One such procedure is background verification checks on potential employees.
The need for background verification checks came about after it was found that one of the challenges faced in the recruitment process was eliminating falsified resumes. Embellished resumes with exaggerated facts and inaccurate information have become commonplace, thereby increasing the possibilities of a company hiring the wrong candidate.
Also Read: Top 10 Hiring Tips For Sourcing The Right Candidate
Additionally, this has also resulted in significant losses to the company, as hiring the wrong candidate has led to an increase in workplace crimes of theft, sexual harassment and other topics of concern. To support this point of view, a recent case surfaced wherein a driver of a reputed app-based cab service, was accused of raping a foreign national.
On further investigation it was found that not only were his documents fake, but he also had assault charges prior to the incident. If the company had conducted a thorough background verification check before on boarding the driver, the brand could have avoided the issue altogether.
Another example that shows the importance of background verification checks is that of Bitti Mohanty. He was arrested for a heinous crime in Rajasthan, but managed to jump bail. Seven years later, he was arrested and was found to have a completely new identity.
He had obtained a new name, new educational records and a voter's identity card in addition to a job at a reputed national bank in Kerala. Apart from cases like this, there have been several reports of abuse and crime by service providers.
Such incidents have further validated the importance of background verification, and it has transcended to becoming a vital part of the recruitment processes. Background verification ensures, through a series of stringent checks, that all due diligence has been conducted and that the candidate has not concealed any damaging information.
Also Read: Social Media Recruitment 101 – A Lesson To Hiring Managers And Prospective Employees!
Background verification also scans criminal records and past employment history. Hence, it has become an essential part of the recruitment process and is a risk mitigation tool to ensure a safe and secure workplace.
By using background verification, employers have found that this screening not only identifies the right candidate for the job, but also reduces the attrition rate thereby saving on training and termination costs. Hiring the right candidates also creates a confident, unified and robust work force, which in turn boosts the brand's image.
This image – which has been built as a result of the right staff -speaks of two very important things about any organisation. The first being that the organisation values the integrity of their employees, mutually wants the best for both and utilises background checks to ensure that this is taken care of.
The second is a sign that the company secures the safety of their employees by going the extra mile to make certain that dubious elements do not enter the system.
Globally, background verification has been seen as an affirmative process where the employer is required to provide a safe work environment to their employees and failing to do so, places other staff at risk. In such cases in the United States, if an un-screened employee commits an act of violence at the workplace, the court can hold the employer liable as well.
In the United States, the background screening industry is estimated to be worth over USD 2 billion. In India – which is still a highly fragmented market with a lot of unorganised players – the market is said to be about USD 53 million (INR 350 crore).
Also Read: Backed By 15 Years Of Excellence Across 23 Countries Globally With Over 4 Million Candidates Checked So Far, Rahul Bewalkar Of SecUR Credentials Talks About Employee Background Verification In The Digital Era
As the Indian industry matures and clients become more demanding and discerning, there is a growing need for employees who meet specific requirements to cater to these demands. We are already seeing an increasing number of clients opting for background verification, with the sole purpose of both client as well as employee retention.
The ambit of background verification has also expanded to include support staff like security, drivers, housekeeping, etc. As service providers, we have seen that in cases where organisations have not implemented an effective background check programme, fraudulent employees have gotten away with multiple offences and continue to do so, as long as their credentials go unchecked.
By not only applying the process, but also taking visible action on flags raised by background checks, employers are able to send out a clear message about their company policies and avoid untoward incidents in the future.
Companies have also realised that hiring senior leadership with fraudulent claims on their accomplishments can cost them as much as hiring a lower level executive with feigned qualifications. They are now willing to pay for background verification, as the money spent on this service, can save them from potentially huge losses at a later stage.
Employers also understand that these nuanced checks minimise the risk of damage to the brand. Sincere background checks have also positioned employers as responsible for their staff, business partners, vendors and clients. They have also earned a reputation for their integrity and ethics.
By following such company values, employers are bound to relay to their employees who – when highly engaged and motivated – can take the business and brand to the next level. Employees – particularly in the service industry – are often on the front line and hence embodying them with the same values as the company, can motivate them to work better.
Also Read: Building Your Most Important Growth Strategy – Hiring
Background verification checks also play a significant role in the success of an employee within the organisation. In a recent case, a company hired a candidate after doing a professional level background check, but missed out on media and social network databases.
Later an episode occurred where he displayed murderous tendencies by attempting to murder his girlfriend with a knife, following a domestic spat. When the company approached the police for professional help, they were questioned about whether a background check was conducted. At this time, his social media activity was made public, and was found to contain violent content.
By extending the verification to include social media, it can aid in gauging any extremist behaviour and help avoid problematic incidents.It also serves as an indicator of a candidate's work ethics and temperament.
While the growth of the background screening industry in India over the past decade has by itself been very exciting, the future holds even more promise. We believe very soon background screening will become a part of the standard operating guidelines of every HR organisation.
We also believe that background screening goes beyond weeding out falsified resumes, but also includes building predictive models – of which, resumes are more likely to be genuine.
(Disclaimer: This is a guest post submitted on Techstory by Rahul Bewalkar, CEO of SecUR Credentials. All the contents and images in the article have been provided to Techstory by the authors of the article. Techstory is not responsible or liable for any content in this article.)
Image Source: adn.com