This week we covered 4 very promising startups from Pune. Megavenues, CarIQ, Maanbindu and Townscript. All four companies are disrupting the industry in which they are working.  This week we also covered stories of two very very promising women entrepreneurs Ms Noopur Raghunath, founder of Certus Technologies and Shaili Chopra, a very famous journalist, author of 2 books and founder of golfingindian.com. A quick recap of this week on Techstory.in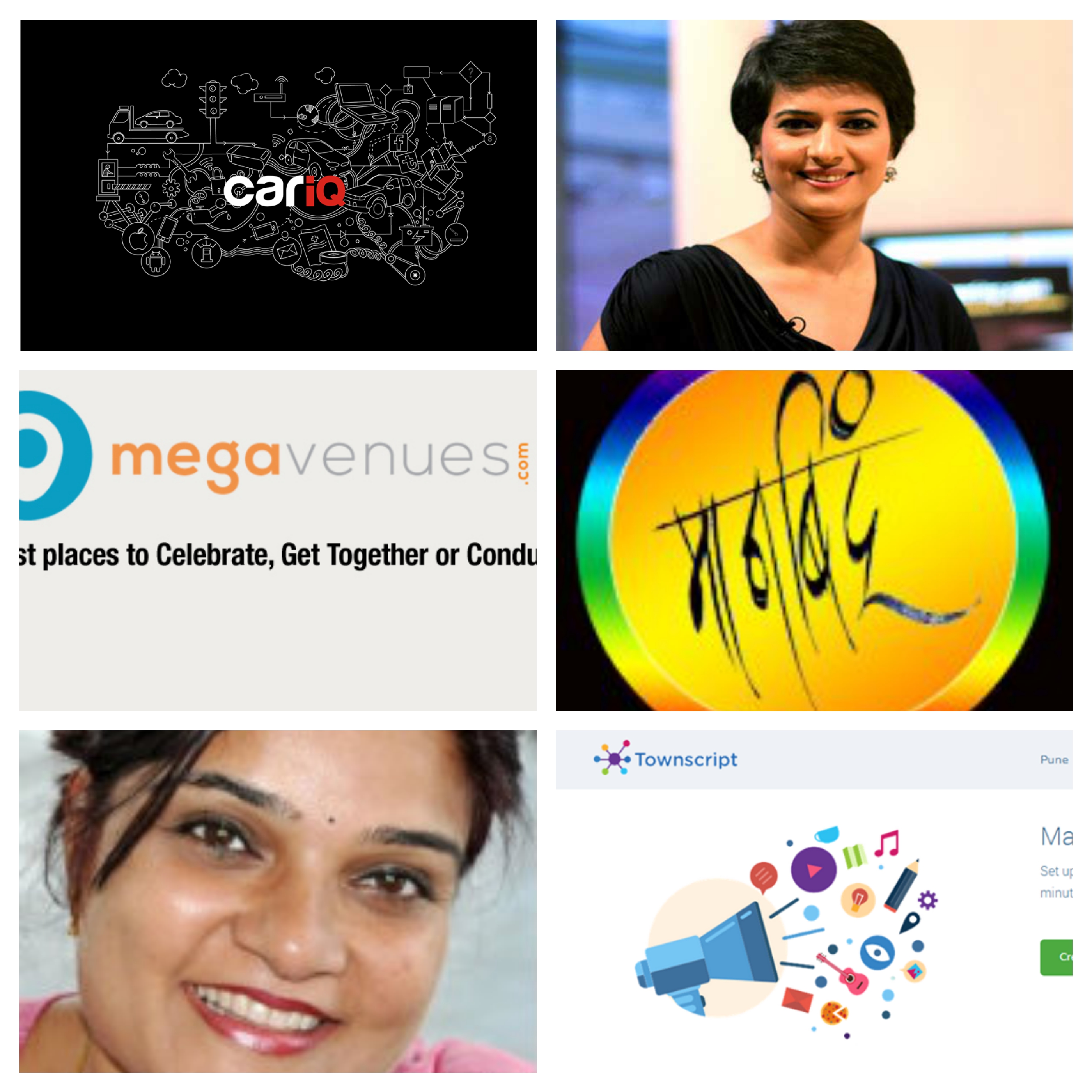 Megavenues.com is  an online portal for finding multipurpose banquets, private party venues, conference rooms, open air venues and convention centres and related services such as party planners, caterers, Djs& equipment rentals, beauticians and choreographers.Megavenues today generates event leads worth about Rs. 4 Cr ($700,000 +) per week. In mere 11 months, this company has expanded operations to 9 cities within the country and plans to go global by expanding to 3 more countries by the end of 2015. With a very strong team, a solid growth plan and an infrastructure in place to support their growth, Megavenues is definitely a bright start rising on the startup horizon.
Read full story at : https://techstory.in/meet-one-of-punes-hottest-startups-megavenues-a-venue-for-every-occasion/
Every few years there comes a product that changes our life forever! CarIQ is one such product that will change the way we use our cars.CarIQ – India's first connected car platform allows you to remotely manage, monitor, and interact with your vehicle. The company plans to create an ecosystem in which the garages and car owners can mutually benefit from use of this product. The ability to read driving patterns of the car owner can also create disruption in the way car insurance industry works across the world.This remarkable product is now in the final stages of production and will roll out the first batch of devices in September 2014.
Read full story at : https://techstory.in/cariq-a-must-have-product-for-every-car-owner/
An immense pride and liking for marathi culture and a strong sense of giving back to the society he grew up in made Yogesh Pitale start Maanbindu. From something that started as a community on orkut for like minded people, Maanbindu now has its own music label and has also recently launched its own music concert called as 'Aamachi Gani' to promote music released by them. A story of true belief and passion for your venture, this story is a must read for every entrepreneur.
Read full story at : https://techstory.in/maanbindu-a-bright-star-in-the-marathi-entertainment-space/
Townscript is a self-serve marketplace for all local events & activities happening around. Event organizers can sign-up on Townscript website and create the online registration pages for their events. Event attendees then can complete the registration on those online event pages. Till now the company has registered numerous workshops, adventures, tours, trainings, meetups, parties, conferences, concerts & courses. A strong team of founders that are working relentlessly towards their venture, Townscript is surely a company to look forward to.
Read full story at : https://techstory.in/townscript-now-find-all-your-local-events-in-one-place/
Women @ Techstory – Noopur Raghunath, founder Certus Technologies
Its true what they say, if you want to change your society for the better, you have to educate the women. Noopur Raghunath is one such women poised to make a positive impact on the society of today with her EKAVACH app.
Read full story at : https://techstory.in/women-techstory-ms-noopur-raghunath-founder-certus-technologies/
Women @ Techstory – Shaili Chopra, journalist, writer and founder of golfingindian.com
"There are no great jobs, there are only great people" says Shaili Chopra when asked about what made her leave a very high profile job to start her own ventures. A  very strong believer in the basic need of the human soul, to kind sometime that can inspire and challenge you each day every day, Shaili is true inspiration to entrepreneurs and women across the country.
Read full story at :  https://techstory.in/shaili-chopra-speaks-to-techstory-about-life-as-an-entrepreneur/
Comments
comments