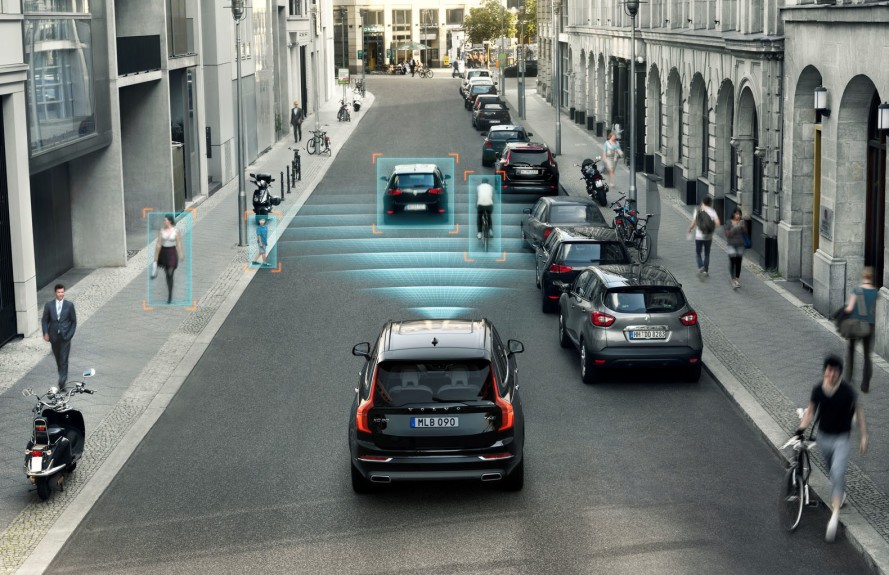 The year 2016 had mixed reviews when it comes to autopilot or Self-drive cars. A majority of them made strategic alliances to bring their own product into the market. Tesla so far being the frontrunners, it too had to face some inevitable fate.
Elon Musk's Tesla has registered numerous crashes in the year 2016. The first known death caused by a self-driving car was disclosed by Tesla Motors. The autopilot sensors on the Model S failed to distinguish a white tractor-trailer crossing the highway against a bright sky which resulted in a fatal accident.
Tesla has stated, Before Autopilot can be used, drivers have to acknowledge that the system is an "assist feature" that requires both hands on the wheel. Drivers are told they need must be prepared to take over controls.
Just as the year was about to end, Tesla's fortune turned and this happened –
Original video, authorisation from the owner. Essential, no one could predict the accident but the radar did and acted by emergency braking. pic.twitter.com/70MySRiHGR

— Hans Noordsij (@HansNoordsij) December 27, 2016
Google too confirmed that one of the company's self-driving cars was involved in an accident. Google spokesperson said the driver of the Google car ended up going to the hospital with a sore neck. He also stated that Google's self-driving car was not at fault.
Newest entrant, Uber showcased the self-driving car that's been stealthily cruising around Pittsburgh. The car is a hybrid Ford Fusion and is currently in early stages of safety testing.
BMW, Intel and Israel's Mobileye NV teamed up to develop self-driving vehicles, the latest alliance among auto makers and technology companies working to build and commercialize driverless cars. BMW plans to integrate Intel and Mobileye technologies into BMW's "iNext" platform, the company's target vehicle for fully automated cars in 2021.
General Motors and Lyft too started testing Self-drive Chevrolet Bolt electric taxis on public roads. With a recent massive $500mn investment of GM in Lyft, this comes as their first step together.
Delphi Automotive is adding computer-chip giant Intel to a partnership with Mobileye to accelerate a project meant to deliver a fully self-driving vehicle system by 2019.
NY Times stated, Within about two years, Delphi and Mobileye hope to offer automakers a system that can give less expensive cars and trucks the intelligence to drive themselves.
What lies in the future?
This year CES (Consumer Electronics Show) was more like Car Electronic Show with Autopilot, Self-Drive cars stealing the show. Self-Drive cars have been termed as the future of automobile industry. Let's have a quick look on what all happened in related to automated cars in early this year.
What is a Self-Driving Car? It is an autonomous car capable of sensing the environment and navigating without human input. Autonomous vehicles feel their environment using techniques like radar, lidar, GPS and odometry. Advanced control systems interpret sensory information to identify appropriate navigation paths, obstacles and relevant signs.
Related Read: A Bible On Self Driving Cars: A New Revolution
A self-driving car updates its maps using sensory input. It allows the car to keep track of its position even when conditions change or they encounter uncharted conditions. The cars have control systems capable of analyzing sensory data to distinguish between different cars on the road.
1. Nissan Seamless Autonomous Mobility
In his 2017 Consumer Electronics Show (CES) keynote, Nissan chairman of the board and chief executive officer Carlos Ghosn announced several technologies and partnerships as part of the Nissan Intelligent Mobility blueprint for transforming how cars are driven, powered, and integrated into wider society. These technologies will advance mobility toward a zero-emission, zero-fatality future on the roads.
"At Nissan, from the beginning, we work to bring the right technologies for the full spectrum of our vehicles and the most amount of people," said Ghosn in his keynote at CES 2017. "This takes more than innovation. It takes ingenuity. And it's exactly what we deliver through Nissan Intelligent Mobility."
2. Audi-Nvidia AI autonomous driving
"Audi drivers know the pinnacle of performance and technology,'' said Scott Keogh, President of Audi of America. "In our mutual pursuit for safer roads, the partnership between Audi and NVIDIA will expand to deep learning and artificial intelligence to bring higher automation into production more quickly."
"NVIDIA is pioneering the use of deep learning AI to revolutionize transportation," said Jen-Hsun Huang, Founder and CEO of NVIDIA. "Audi's adoption of our DRIVE computing platform will accelerate the introduction of next-generation automated vehicles, moving us closer to a future of greater driving safety and new mobility services."
3. Faraday Future FF 91
The FF91 was introduced via a live demo, in which it drove itself around a car park and backed into an empty space. Pre-recorded footage also showed the car accelerating from standstill to 60mph in 2.39 seconds. Tesla's fastest model did it in 2.5 seconds on the same track.
Late in the presentation, however, there was an awkward moment when Chinese billionaire Jia Yueting tried to demonstrate the car's self-parking function on stage in front of the audience.
This time, the vehicle remained stationary.
A crossover SUV, it promises to offer more than 378 miles of range via its 130 kilowatt-hours of battery energy. With an open charging system, it'll be able to charge from any charging standard, too.
The term self-driving cars is no more a jargon or a thing of the future. Gone are the days, where development in automobiles were expected only from automakers, with the tech in automobiles becoming the corner stone for next generation cars, technology companies are accelerating the development of self driving cars each year.
Also Read:
The Brain Powered Car is Here !
Building The Batmobile: Concept Cars For Bruce Waynes' Of The Future !
Will we see self driving cars common in households by the end of this year?
Comments
comments